Former Trump campaign adviser refutes claims that Kelly and Mattis made disparaging remarks about the president
WASHINGTON – Former Trump campaign adviser Michael Caputo refuted the accuracy of claims in Bob Woodward's soon-to-be-released book that claimed White House Chief of Staff Gen. John Kelly and Secretary of Defense Gen. James Mattis made disparaging remarks about President Donald Trump.
"A flag officer like Kelly or Mattis would never, ever, say such terrible things about the Commander-In-Chief, whether it was Barack Obama or Donald Trump or anyone else, " Caputo told TMN in a interview Monday.
Caputo added:"Flag officers just don't do that. Generals don't do that. They have a certain code of ethics they live by."
Fear: Trump in the White House is expected hit book stores on Tuesday.
The book is written by Woodward, who broke the Watergate scandal and has written 19 books about American politics.
The Washington Post obtained a copy of the book last week and published excerpts.
Kelly is quoted as calling Trump "an idiot" and saying: "It's pointless to try to convince him of anything. He's gone off the rails. We're in Crazytown."
Mattis is reported to have expressed concerns about Trump's understanding of military and geopolitical affairs and is quoted as saying the president's comprehension of such matters is similar to that of "a fifth or sixth-grader."
Both Kelly and Mattis denied having the made the comments.
Woodward dismissed the generals' denial in an NBC interview Monday, saying: "These are political statements to protect their jobs, totally understandable."
Caputo said Woodward's sources may have provided false information.
"I believe the people who are trying to thwart the president's agenda and who want him removed from via impeachment [and] who are serving in his administration understood that Bob Woodward was writing a book and they got in-line to talk to him and told lies about Generals Mattis, Kelly, and of course several others," Caputo said.
Trump blasted the book in a series of tweets Monday.
Caputo said the senior administration official who last week penned an anonymous New York Timesop-ed that relayed efforts by White House officials to reign-in Trump-is a "coward."
In the article, the official described "quiet resistance" to the president and an informal effort to "frustrate parts of his agenda and his worst inclinations."
Among the claims in the article is that administration officials considered invoking the 25th Amendment. Under that amendment, the president can be discharged of his duties if the vice president and a majority of the cabinet decide he is unable to effectively serve.
The office of Vice President Mike Pence has refuted claims that Pence may have written the op-ed.
Trump has asked DoJ to investigate who wrote the Op-ed.
Caputo is a media consultant and political commentator. He resigned from the Trump campaign in June 2016 amid a dispute with then-campaign manager Corey Lewandowski.
This article is republished with permission from Talk Media News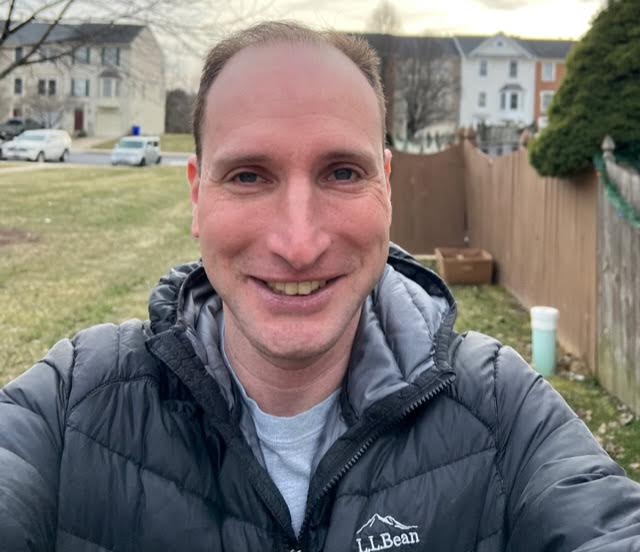 Bryan is an award-winning political journalist who has extensive experience covering Congress and Maryland state government.
His work includes coverage of the election of Donald Trump, the confirmation hearings of Supreme Court Justice Brett Kavanaugh and attorneys general William Barr and Jeff Sessions-as well as that of the Maryland General Assembly, Gov. Larry Hogan, and the COVID-19 pandemic.
Bryan has broken stories involving athletic and sexual assault scandals with the Baltimore Post-Examiner.
His original UMBC investigation gained international attention, was featured in People Magazine and he was interviewed by ABC's "Good Morning America" and local radio stations. Bryan broke subsequent stories documenting UMBC's omission of a sexual assault on their daily crime log and a federal investigation related to the university's handling of an alleged sexual assault.