Former Navy Seal: Las Vegas gunman's room was not a contained situation
Former U.S. Navy Seal and author, Matt Bracken, who served on Seal Team 2 and Seal Team 4 told the Baltimore Post-Examiner on Wednesday that he disagreed with the LVMPD that the gunman's room was contained.
Bracken said that waiting for SWAT to enter the room over an hour later was an extremely tactically poor decision and could have led to the death and wounding of many more people. He said that officers should have made entry into the gunman's room almost immediately after they arrived outside the gunman's door.
"It was still an active shooter incident whether he was firing at that time or not," Bracken said. "It's not a contained situation until they got their boot on his neck and the room has been cleared for sure."
Bracken also said that the police had no idea of what weapons were in the room and if the gunman's weapon had jammed or if he was loading up magazines for another volley of fire on the crowd at the concert venue. That's why he believes they made a poor decision by not entering the room immediately.
Bracken said that it was still an active shooter situation to the police and civilians on the ground even after the gunman stopped firing. Nobody knew if he would start firing again, Bracken said.
His comments are bolstered by the police radio traffic from that night.
The initial police response to the Mandalay Bay was swift, however after arriving, there tactically was no response until they breached the door at 11:20 p.m.
Police said the first shots were fired at 10:05 p.m. At 10:12 p.m. the first two police officers arrived on the 31st floor. "Control 3Mary14, I'm inside the Mandalay Bay on the 31st floor, I can hear the automatic fire coming from one floor ahead, one floor above us." "It's fully automatic fire, I'm right below it." While the police officer called that in, people in the concert venue were still under attack.
The gunman stopped firing at 10:15 p.m. At 10:17 p.m. the first two police officers arrive on the 32nd floor.
The next radio traffic is, "We are going to make entry into the [unintelligible] to make contact with the subject, see if we can get up to him." "We're doing that right now, 32nd floor." "We're making our way to give you support, okay is he still firing?" "Control 3Mary14, I am in the stairwell on the 32nd floor." Control 169SE I need the radio please. I'm on the 32nd floor, the room is going to be 135." "We have a four-man element at the very end of the hall."
"We have the hallway contained. The room where the shots were fired from, it is contained right now." "I have multiple rifles and plenty of officers." "Hold the stairwell and we'll wait for the Zebra team [SWAT] for the plan". "I need to know if we have that floor evacuated other than our suspects." "We have snipers going up soon so I need to know if it's evac'd."
At 11:20 they breach the door and enter the suite. At 11:27 they breach the second door inside the room, then Zebra20 advises the dispatcher that the suspect is down, one officer discharged his weapon and there are "no other injuries."
Mumbai-type attack
Police were deploying as if a Mumbai-type terrorist attack was occurring in Las Vegas as they should have.
As strike teams spread out to other locations they were receiving commands from supervisors that "they" could be trying to split up our forces and it could be a diversion.
Terrorists normally use those tactics in small arms attacks across the world; split up the forces, call in fake attacks and use diversions.
Inside the concert venue
Police at the concert venue also believed they had an active shooter inside the venue. "We have an active shooter, we have an active shooter inside the fairgrounds." "Control be advised shots are coming from Gate 7, Gate 7, shots are coming from Gate 7." "183SamEasy, I have a rifle, I'm at an elevated position at the medical tent, I could use one more rifle at the medical tent." "Confirming the Mandalay Bay and Ali Baba and Giles are the two shooting locations; do we have a third?"
Possible active shooters at other locations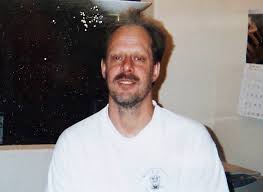 These calls started to go out after the gunman stopped firing into the venue:
"Control 792, my team is at the House of Blues, we have two rifles." "Have we confirmed with the Luxor that nobody heard shots over there?" "Units be advised a subject possibly has a possible suspect pinned down at Industrial and Circus Circus." "Control 35SE, we have reports of shots fired inside New York New York." "Units be advised possible shots fired inside New York New York." "Shooter at the front desk, New York New York and everyone is in the kitchen." "Officers do not go to valet of the Luxor, there's possibly a black vehicle with a 445 [explosive device], there's wires hanging out."
"Reference the active shooter at New York New York their advising the active shooter is coming down the escalator from New York New York to the Excalibur." "New York New York, it originally came in that many subjects were down." "It came in at 2306 hours that there was a shooter at the front desk of New York New York, there's approximately 150 people sheltered in place inside the kitchen there, and two shots were fired inside the casino floor." "And there are several subjects down at New York New York, Zumanity." "No answer at New York New York Security." "If there's no strike teams there, send two strike teams there."
"Control 206Zebra [SWAT commander], whoever is responding to New York New York from the patrol side I need somebody to get into the cameras to verify if this is a diversion, break; I have three Metro SWAT teams, two that are basically assembled, one is headed over to New York New York, so we don't completely split our forces, break." "[Dispatch] Okay, now getting information, active shooter at the Tropicana." "Have the bomb squad handle the issue over there at the Luxor, reference the 445 device, and I've got FBI SWAT, Henderson SWAT and North Las Vegas SWAT enroute to our staging area."
"Units be advised now there is an active shooter at the Tropicana, active shooter at the Tropicana." "Be advised we're getting multiple calls of active shooters at multiple locations, may or may not be diversions, officers be aware." "I'm outside Tropicana, I do not hear any 434's [gunshots] this could be a diversion." "We're getting many calls from people who are sheltered in place, not injured." "Do you need more strike teams, I have other agencies calling." "If we have other agencies with officers available have them come to our staging area which is the front of South Central Area Command." "Control Ida3 I just got reports of citizens, shots fired in the park area of New York New York." "Units be advised there are two shots fired in the park area of New York New York. Now they're also saying one at Aria." So far New York New York is clear, negative shots fired." Control 374, I got medics reporting that they are getting shot at, at Tropicana." "If we have a strike team available send them to the Tropicana." "We made contact inside the Tropicana, they are reporting negative shots fired."
"Control 792, my team is an eight-man element, we are in the Michael Jackson Theatre, a thousand people inside. We're going to protect this theatre." Control "644PD, reports of shots fired at the Aria appear unfounded at this time. There is a large crowd running, nobody can say they actually heard shots." "Control 156 we have reports of shots fired from the Tropicana Hotel." 22 we are at the Tropicana there are no shots fired here." "No shots fired at the Tropicana and so is Aria, negative for shots fired." "I'm talking to Security now they are saying they have no shots fired inside New York New York."
Excalibur is going to be code-4 [okay] we are going to need medical for one GSW [gunshot wound] victim in the lobby area." "Do we have an update on the device at the Luxor?" "Is there a unit out with the possible 445 [explosive device]?" "We have it secure, it's a black Audi SUV, we have it locked down everything evacuated and cleared out." "Keep all our officers about 100 yards away." "Units be advised now we're getting shots fired at Caesar's and Bellagio." "Control 307, can we get confirmation a soon as possible from these additional hotels that are reporting shots fired?" "We're making the phone calls now." 705Victor, we have a report of a guy with a gun here." "705Victor what's your location? "At the Paris." "Copy, there's a male with a 413 [gun] at the Paris." "Is that reported or confirmed?" "We got people running everywhere, Security is trying to point out where the gunman is, we can't find him."
"Bellagio is saying negative shots fired at Bellagio, negative shots fired at Bellagio. No one's going in or out and they're locking it down." "Control 307WC, can we contact Planet Hollywood, we're getting reports of possibly some shots there?" "I have Security talking to me right now, they say there is a person with a 413 [gun]." "Units on post we're going to continue to get these reports, please try to vet them, remain calm as you can when handling them." "I am strike team 13, I have arrived at the Paris, making entry into the north sportsbook doors." "According to Security at New York New York, negative shots fired." "We have several strike teams inside the Paris negative shots fired, everybody is leaving though." "When the strike teams get to their assigned hotel and casinos have them contact Security immediately."
"The whole Route 91 is cleared." It's code-4 also at McCarron [International Airport] negative gunshots there." "Paris casino is clear, we're going to clear the nightclub." "Units at the Bellagio entrance there's a male walking in with a rifle, Bellagio employee entrance." "Units be advised there's a female with a gunshot wound to the head at the Tropicana." "Control Bellagio is unfounded, Security is at the entrance." "Caesars is refusing access into their building." "That is fine that is what we asked them to do."
My recordings ended at midnight.
Who was calling in these unfounded complaints is a subject of concern and I can only presume that they were the subject of a police investigation.
Another area of concern was the unencrypted tactical communications throughout the night. Movements and deployment of officers were broadcasted in the clear. Hopefully that is being addressed within the LVMPD.
Las Vegas Mayor, Carolyn Goodman, told CNN last week that, "One individual brought this city to its knees." We will have to wait for the investigation to be completed on that.
The tragedy that occurred in Las Vegas on October 1 was not only foreseeable but preventable. That will be the topic of a future story at the Baltimore Post-Examiner.

Doug authored over 135 articles on the October 1, 2017 Las Vegas Massacre, more than any other single journalist in the country. He investigates stories on corruption, law enforcement and crime. Doug is a US Army Military Police Veteran, former police officer, deputy sheriff and criminal investigator. Doug spent 20 years in the hotel/casino industry as an investigator and then as Director of Security and Surveillance. He also spent a short time with the US Dept. of Homeland Security, Transportation Security Administration. In 1986 Doug was awarded Criminal Investigator of the Year by the Loudoun County Sheriff's Office in Virginia for his undercover work in narcotics enforcement. In 1992 and 1993 Doug testified in court that a sheriff's office official and the county prosecutor withheld exculpatory evidence during the 1988 trial of a man accused of the attempted murder of his wife. Doug's testimony led to a judge's decision to order the release of the man from prison in 1992 and awarded him a new trial, in which he was later acquitted. As a result of Doug breaking the police "blue wall of silence," he was fired by the county sheriff. His story was featured on Inside Edition, Current Affair and CBS News' "Street Stories with Ed Bradley". In 1992 after losing his job, at the request of the Federal Bureau of Investigation, Doug infiltrated a group of men who were plotting the kidnapping of a Dupont fortune heir and his wife. Doug has been a guest on national television and radio programs speaking on the stories he now writes as an investigative journalist.