The 58-year-old Grotto Pizza wanted to do something different to kick off October's National Pizza Month and launched "Create Your Own Pizza Competition."  Out of forty submissions they received, Grotto Pizza narrowed it down to these five finalists that were judged October 29th at their Columbia, Maryland location.
Fall'n for Brie – ham, brie, apple (See above)
Ultimate Burger – ground beef, bacon, blue cheese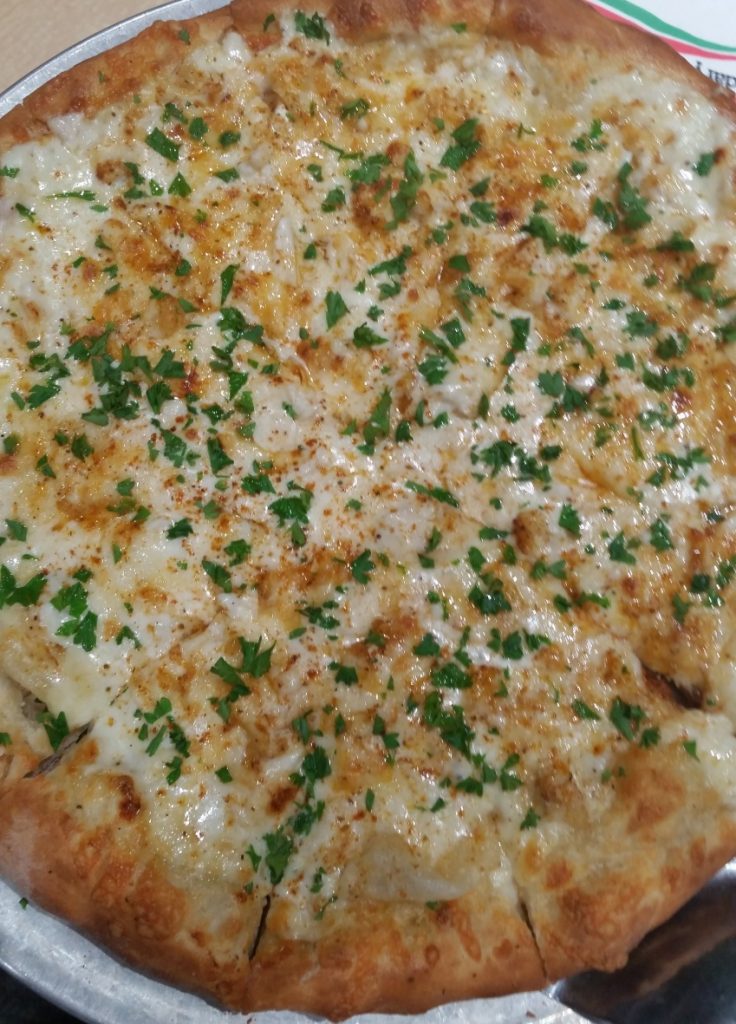 Coastal Crab – white pizza with crab and old bay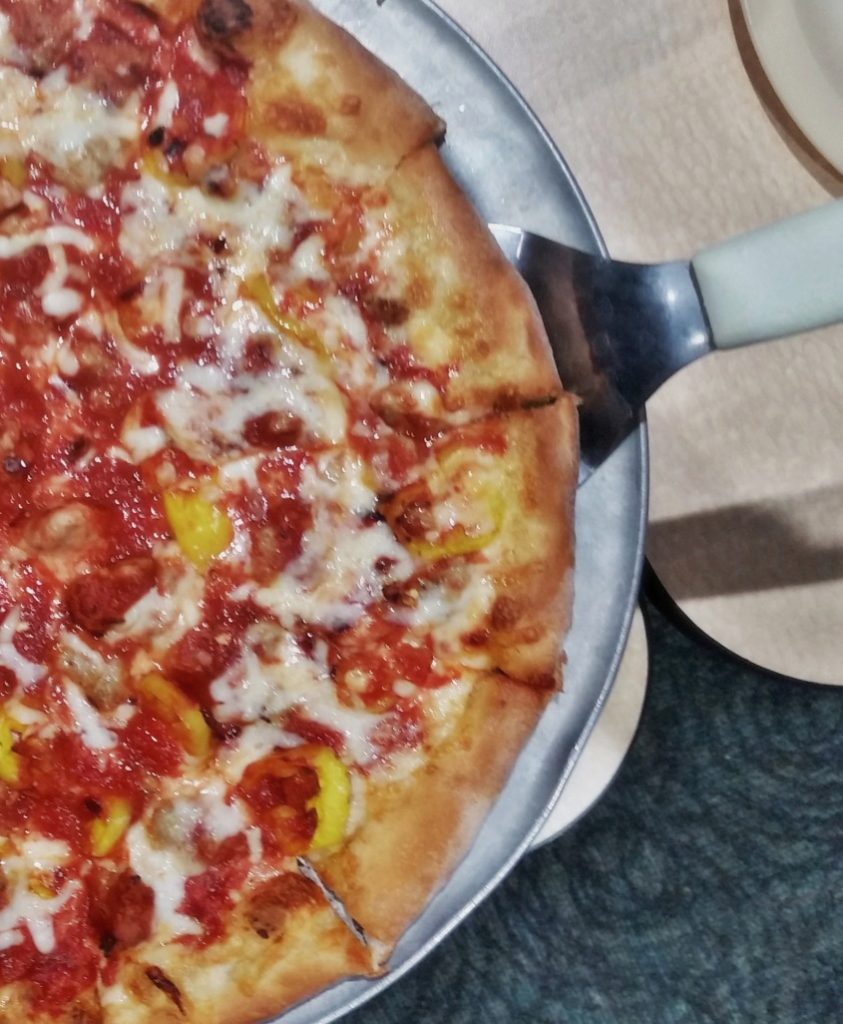 Swirl of Fire – banana peppers, sausage, spicy tomato sauce
Big Fat Greek – spinach, sliced red onion, garlic, Kalamata olives, pizza cheese, feta cheese 
It was a tough job to taste all these pizzas, but I along with the celebrity judges tasted, ranked and ultimately came up with the winner.
Judging panel and coordinator – left to right
Jermaine Lewis (Baltimore Ravens Alumni, Super Bowl XXXV)
Franchon Crews Dezurn (WBC Super Middleweight World Champion; "The Heavy Hitting Diva")
Vinne Di Natale (Grotto Pizza, contest coordinator and moderator)
Dara Bunjon (Food Writer: www.diningdish.net & publicist-Dara Does It)
Gina Crash (Co-host; Today's 101.9 Morning Show, Today's 101.9 FM),
Darren M. Haynes (Sports Director/Anchor, WUSA9—Washington),
Which one of these entries tempts you?  Which one would you have chosen?  The judging panel chose "Swirl of Fire" as the winner. Personally, that was my first place pick and the Big Fat Greek was a tight second.
Coming soon, Grotto Pizza will add the "Swirl of Fire" pizza to its menu, recognizing it as the "2018 National Pizza Month – Pizza Creation Contest Winner, created by Erin Glass of Timonium, MD." Glass also will receive a $100 Grotto Pizza gift card.
Grotto Pizza has grown to 24 locations throughout Delaware, Maryland and Pennsylvania. Still a family owned business, Grotto Pizza is a casual family dining restaurant that specializes in award winning pizza and hospitality. The full menu includes pizza, pasta, sandwiches, subs, appetizers, salads, beer, wine, cocktails and Grotto Gelato. www.grottopizza.com