Federal government's 'waters' definition stirs homebuilders, farmers; awaits Supreme Court decision
By AUZINEA BACON 
WASHINGTON – Homebuilders and farmers remain frustrated with a years-long effort by the federal government to define what constitutes "waters" for regulatory purposes.
Last December, the Environmental Protection Agency and the Department of the Army announced a new rule to clarify what constitutes "waters of the United States," also known as WOTUS, under the Clean Water Act. The rule, which enforces wider federal protections for navigable waters, seas, interstate waters and upstream waters, like wetlands, takes effect on March 20.
To provide more clarity, the EPA and the Army decided that ditches, artificially irrigated areas, artificial lakes, ponds, reflecting or swimming pools, water-filled depressions and features with low-volume water flow, including gullies and small washes, would be exempted.
The federal government has tried for decades to clarify what waterways should be subject to regulations under the Clean Water Act.
But the latest effort has not resolved conflict over the rules and may be complicated by an upcoming decision by the Supreme Court.
"I don't know where this is ever going to end," Robert Percival, director of the environmental law program at the University of Maryland School of Law, said in an interview with Capital News Service. "It's clear Congress is not going to act because of political divisions."
Percival said the rules have been in flux since a 2006 Supreme Court decision that upheld the Clean Water Act's "significant nexus" rule, which essentially states that a body of water is subject to regulation if it has an impact on downstream navigable waters.
Percival said that while the EPA has authority over the WOTUS, the farm bureaus have concerns over the agency's rulings amid the looming Supreme Court decision.
Percival explained that anything decided by Congress before the outcome of that pending Supreme Court decision would be challenged.
In that case, an Idaho couple, Michael and Chantell Sackett, were told by the EPA that the lot they were building their house on violated the Clean Water Act because their land contained wetlands considered "navigable waters."
The Sacketts were told to restore the property to its natural state and in 2012, the Supreme Court allowed for litigation that led to the EPA removing its compliance order.
Now, the court is deciding how to determine and test whether wetlands should be subject to the Clean Water Act. The justices are expected to rule sometime this spring.
During oral arguments last October, several justices expressed concerns that the EPA's definitions of wetlands remained vague and worried about penalizing property owners who did not understand the definitions.
Much discussion focused on what the federal government considered a property that was "adjacent" to navigable waters.
"How does anyone know, any reasonable person know, within maybe several hundred square miles in a watershed that drains into a body of water that is a water of the United States, know whether or not their land is adjacent to?" Justice Neil Gorsuch asked Deputy Solicitor General Brian Fletcher.
"The agencies have told me they do not draw bright-line rules," Fletcher replied. "They do not think 300 feet is unreasonable for adjacency."
"So how about 3,000 feet? Could be?" Gorsuch asked.
"I don't know the answer to that, Justice Gorsuch," Fletcher said.
"Could it be three miles?" Gorsuch pressed.
"I don't think it could be three miles," Fletcher answered.
"Could it be two miles?" Gorsuch continued.
"That, again, when we start to talk about miles, that sounds too far to be adjacent – to reasonably be proximate to," Fletcher said.
"One mile?" the justice tried.
"Again — and I see where this is headed…," Fletcher started, to laughter.
"So, if the federal government doesn't know, how is a person subject to criminal time in federal prison supposed to know?" Gorsuch said.
Justice Sonia Sotomayor told Fletcher: "As you can probably tell, some of my colleagues are dubious that this is precise enough definition, adjacency, to survive."
Damien Schiff, attorney for the couple, told the justices his clients shouldn't have been subject to federal regulation at all.
"There's no surface connection from the Sacketts' property to any plausible water," Schiff said. "Mere geographic closeness can't justify the contratextual conclusion that a two-third-of-an-acre residential lot with a sewer hookup with an address and a mailbox is somehow considered a water of the United States."
Republicans in the House have introduced a resolution of disapproval, sponsored by Reps. Sam Graves of Missouri and David Rouzer of North Carolina, to reverse the latest EPA waters rule.
"As American families and businesses continue suffering under the economic crises caused by the disastrous Biden policies of the last two years, this Administration has inexplicably decided to move the country back toward the costly and burdensome WOTUS regulations of the past," Graves, chairman of the House Transportation and Infrastructure Committee, said in a statement.
The new rule "is both poor policy and badly timed," Rouzer said in a statement.
Alicia Huey, the chairman of the board of the National Association of Home Builders, said that the current definition of WOTUS adds to numerous other federal regulations already in place.
Huey said developers may wait 14 months or longer because they need the federal government to send someone to test if their properties are covered by the waters rules.
"If I have a drainage ditch that runs into a storm drain, that runs into a creek that runs into the waterworks property… in order for me to put a fence in, I would have to have someone from the government come in," she explained. "That could add five thousand (dollars) to the cost of just a fence."
In its Dec. 2022 rule, the EPA stated that homebuilders may contact local regulators to make judgments on their land under the Clean Water Act.
Huey said that the Biden administration and Congress have failed to clarify the regulations.
"If the Supreme Court comes up with a new interpretation, then it will generate more litigation," Percival predicted.
Pat Wolff, senior director of national affairs at the Maryland Farm Bureau, said that farmers only desire certainty from the government. She added that the definition of the country's bodies of water should be easy to understand so that farmers won't rely on expensive consultants.
"Under any circumstances, it doesn't make sense for the EPA to issue rules while the Supreme Court is waiting to release decisions," Wolff said.
Almost all farms are in a watershed, she explained, and farmers have been hesitant to make changes to their land, as a wet spot may be connected to a national waterway.
Since the EPA established pollution limits for the Chesapeake Bay in 2010, the Maryland Farm Bureau has worked with the Maryland Department of Agriculture to develop watershed implementation plans for agriculture.
She said farmers fear efforts to conduct their business and protect the Bay will be hampered by new regulations.
"It's the flip-flopping back and forth between rules that has created uncertainty for farmers," she said.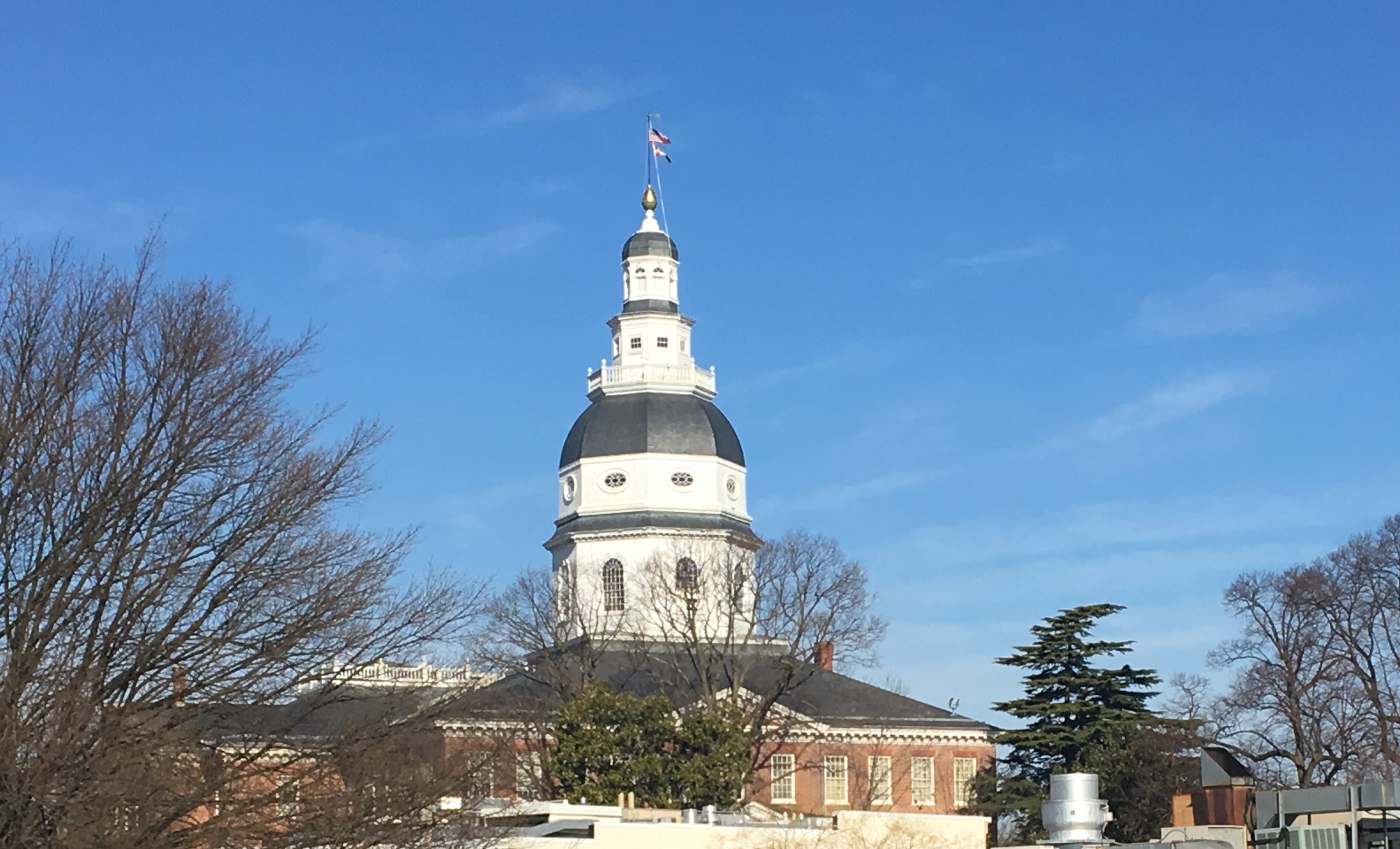 Capital News Service is a student-powered news organization run by the University of Maryland Philip Merrill College of Journalism. With bureaus in Annapolis and Washington run by professional journalists with decades of experience, they deliver news in multiple formats via partner news organizations and a destination Website.