'Fast and Furious' gun running scandal began under President Bush's watch
A series of criminal investigations initiated some four years ago by ATF agents, all focused on a weapons-trafficking ring in South Texas, appear to shred the long-running talking point that the Obama Administration alone is responsible for unleashing an irresponsible operation that allowed thousands of illegally purchased guns to be trafficked into Mexico via a tactic known as "gunwalking."
That Obama Administration operation, dubbed Fast and Furious, was launched in the fall of 2009 and terminated in early 2011 in the wake of a Republican-led Congressional probe into the program.
The ATF investigations in the South Texas case were initiated at least by August 2008, more than a year prior to Fast and Furious and while President George W. Bush was still in office. It was under the Obama Administration, in late December 2011, that the investigations were finally closed with a jury conviction of the primary suspect.
The South Texas case, then, straddles two administrations and, by any reasonable assessment, also appears to have allowed illegally purchased guns to "walk" (to pass through the weapons-trafficking chain, from one illegal buyer to the next, during the course of a long-running ATF investigation).
The South Texas arms-trafficking case casts a whole new light on the gunwalking controversy, revealing it to be a tactic employed by ATF and sanctioned by U.S. prosecutors across multiple administrations and states — a tactic that is more emblematic of a drug war-induced systemic rot in this nation's judicial system than of a political ploy to erode gun rights.
The Sting
Celerino Castillo pulled into a Whataburger fast-food restaurant parking lot near the border city of Pharr, Texas, on Feb. 16, 2008, and turned over to Manuel Tijerina Herrera several guns purchased earlier that day in Central Texas.
Tijerina Herrera (known by the nickname Meme) was driving a Chevy four-door truck with paper license plates that day. The transaction was witnessed by two federal agents (one from U.S. Immigration and Customs Enforcement, or ICE, and the other with ATF) who were assigned to clandestinely set up surveillance on Castillo and who had followed him from the Austin area to Pharr on Feb. 16, 2008, observing his activities and gun purchases.
Two of the weapons delivered to Tijerina Herrera were bought at a gun show in Austin, Texas, by an individual named Jay Lemire, who had signed on as an ATF informant. Lemire, according to an ATF criminal complaint and surveillance report obtained by Narco News, had purchased the weapons from a gun-show salesman who worked for a registered federal firearms dealer. That salesman, however, ATF records show, was a convicted felon and, under federal law, should not even have been permitted to handle a firearm.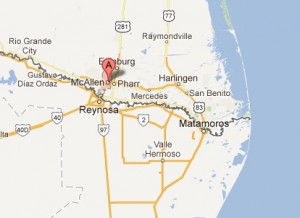 Because Lemire was working as an informant, however, his act of lawbreaking had been cleared by ATF and the whole operation was designed to sting Castillo, a former DEA agent with no prior criminal record — and also a well-known whistleblower who, some three decades ago, had helped to expose CIA arms-for-drugs transshipments that were part of the U.S. effort to overthrow the Sandinista government in Nicaragua during the Iran-Contra era.
Castillo, according to his federal court pleadings, had no reason to suspect the weapons transactions — either the one with Lemire, or later, with Tijerina Herrera — were illegal, because neither individual, at the time, was a convicted felon or otherwise prohibited from owning or selling firearms. Still, Castillo's gun-trading activities that day would become part of the ATF complaint that led to his arrest several weeks later, on March 6, 2008, and his eventual conviction on gun charges.
Castillo's case, marked by allegations of prosecutorial misconduct and charges that his lawyer (now disbarred) was incompetent, has been the subject of several Narco News stories. (Those stories can be found at this link.)
However, what has not been reported previously is the fact that, "Meme" Tijerina Herrera, the person Castillo delivered the guns to in February 2008 at a Whataburger near Pharr, Texas, has had run-ins with the law over the years. In addition, Tijerina Herrera was the subject of several ATF investigations,court records show, that were in motion for years — and ultimately led to his conviction on serious gun charges late last year.
Castillo has previously claimed that he dabbled in gun purchases and sales as a hobby and because it was fun, but insists that he was not aware, prior to his arrest, that any of the people he dealt with on that level, including Tijerina Herrera, had past legal problems.
In fact, Tijerina Herrera was seemingly a successful businessman in the McAllen area and operated several establishments, including Klub Infinity, El Tiburon restaurant and the Palmas Sports Club.
Nor, it seems, was the ATF agent who spearheaded Tijerina Herrera's arrest in April 2010 aware of his agency's other investigations targeting Tijerina Herrera, court records indicate.
But on Feb. 16, 2008, it appears clear that in the haste to build a case against Castillo, the federal agents conducting the surveillance on him allowed the guns he delivered to Tijerina Herrera to "walk" — in other words, the weapons were allowed to leave the Whataburger-exchange site while the federal agents were conducting surveillance.
Court records also indicate that from mid-2008 (maybe earlier) — the point at which Tijerina Herrera first became the subject of an ATF investigation — until late April 30, 2010, when he was finally arrested by ATF agents, dozens of guns were purchased by "straw" buyers and delivered to Tijerina Herrera absent ATF intervention. Some of those weapons, based on questions asked by the judge and prosecutor at a detention hearing in Tijerina Herrera's case, were suspected of winding up in the hands of narco-traffickers in Mexico, while others, according to a 2011 press release issued by the government, "were being trafficked and used or possessed for another felony offense."
Fast and Furious
The ATF case against "Meme" Tijerina Herrera played out during the tail end of the Bush Administration, with his arrest coming during the mid-point of the Obama administration — and just prior to the firestorm ignited by Congressional Republicans over ATF's Fast and Furious operation in Phoenix, Ariz.
Under Fast and Furious, ATF agents and federal prosecutors assigned to the operation stand accused of allowing some 2,000 weapons purchased by straw buyers to walk — with many of those guns finding their way to the Sinaloa narco-trafficking organization in Mexico, helping to expand the murder rate in that nation's bloody drug war.
The supposed strategy behind the gun-walking tactic was to allow straw buyers to continue making illegal gun purchases through gun stores and other venues so the flow of arms could be traced back to major traffickers, thereby building evidence for making federal cases against those "kingpins." A recent story published by Fortune also advances a counter-theory to explain the gun walking: Federal prosecutors in Arizona were reluctant to bring cases against the straw buyers due to a lack of evidence and criminal penalties, leaving ATF little choice but to let the straw buyers walk.
Regardless, the end result is that ATF kept working the cases, for months, even as more and more guns, at least 2,000 ultimately, were walked away by the straw buyers and later found their way through the black market into Mexico.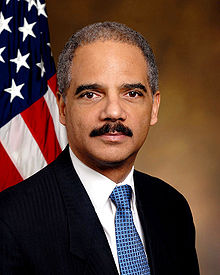 The whole operation came to a screeching halt after a couple of those Fast and Furious weapons were found at the crime scene of a murdered Border Patrol agent in Arizona in December 2010.
That discovery set off a national firestorm in the gun-rights community and prompted U.S. Sen. Charles Grassley and U.S. Rep. Darrell Issa, both Republicans, to launch a Congressional investigation into Fast and Furious — which most recently led to contempt of Congress charges being leveled against President Obama's Attorney General, Eric Holder, for his alleged failure to turn over post-Fast and Furious documents to congressional investigators.
Tijerina Herrera's case takes on significance in that light because it seems to offer proof that ATF's tactic of allowing guns to walk in investigations extends beyond Arizona and was in use across at least two presidential administrations. Much of the suspected gun-walking in Tijerina Herrera's case pre-dates the Fast and Furious operation (launched in the fall of 2009) and also occurred after a similar Bush-era program in Arizona that employed gun walking, called Wide Receiver — which was shut down in 2007, a year after its start.
The Evidence
The surveillance report and criminal complaint in the Castillo case raise serious questions as to why the ATF and ICE agents who tailed Castillo on Feb. 16, 2008, chose not to seize the guns sooner — for example, right after the informant Lemire handed the guns off to Castillo in the parking lot of a gun store in Buda, Texas. Instead, the agents followed Castillo for hundreds of miles, as he drove south toward the border, and then watched him hand off the guns to Tijerina Herrera, in the parking lot of a fast-food restaurant. And then they let the guns go untouched, yet the ATF agent swearing out the complaint against Castillo used that transaction at the Whataburger as part of the evidence against Castillo.
So the ATF surveillance report and criminal complaint, alone, are evidence that agents allowed guns to walk in the Castillo case. And the individual who walked away with the weapons, it turns out, engaged in numerous, clearly illegal straw purchases for some two years after that Whataburger exchange, while the subject of several ATF investigations, court records indicate, before finally being arrested by ATF.
Tijerina Herrera's downfall was an individual named Jesse Noel Gonzalez, who wound up on ATF special agent Kevin Brown's radar.
"Using the information gather from Gonzalez, McAllen ATF agents approached Tijerina Herrera at his residence [in McAllen, Texas] and took him into custody," states Brown's May 2, 2010, criminal complaint in the case. "… Your affiant [Brown] learned from other ATF agents that Tijerina Herrera is tied into other firearms trafficking investigations. … A search of the residence revealed that that the Bushmaster rifle purchased by [straw purchaser] Gonzalez was inside the residence. Based upon the information, Manuel Tijerina Herrera violated the federal firearms laws by recruiting Jesse Gonzalez to illegally straw purchase firearms."
Court pleadings show that other weapons, rifles and handguns, also were found during the search of Tijerina Herrera's home, as well as a silencer — used to suppress the sound of a gunshot.
A second superseding indictment in Tijerina Herrera's case, filed Jan. 11, 2011, added five additional defendants to his case. Those defendants, prosecutors argued, all participated in the scheme to purchase and deliver multiple straw-purchased firearms to Tijerina Herrera — beginning as early as August 2008 and up until his arrest by ATF on April 30, 2010. That arrest was prompted by ATF agent Brown's separate investigation initiated that same day, according to his criminal complaint, after Brown received "information from a concerned federal firearms licensee" concerning suspicious weapons purchases being made by Tijerina Herrera's straw buyer, Gonzalez.
How many guns were allowed to walk over the course of the ATF investigations targeting Tijerina Herrera is not clear, but it seems indisputable that had Tijerina Herrera been arrested earlier, even as part of Castillo's case, many illegal gun transactions, and the subsequent crimes they spawned, could have been prevented.
But in so many ways, the Tijerina Herrera case defies the expected. Some bizarre revelations in the case were drawn out early in the litigation, as part of Tijerina Herrera's detention hearing on May 10, 2010, in federal court in McAllen.
For example, the hearing made clear that Tijerina Herrera is not a U.S. citizen, though he does hold a "resident alien card" and a phony U.S. birth certificate that he claimed to have purchased at "carnival" as a joke. In addition, Tijerina Herrera, his brother and father, all Mexican citizens, were arrested on drug charges previously. However, the charges against Tijerina Herrera were, for some unknown reason, dismissed, while his brother and father were convicted of drug-trafficking, served time in a U.S. prison and were subsequently deported.
Following are some excerpts from a transcript of the May 10, 2010, detention hearing:
ATF Agent Brown: … Multiple ATF investigations have involved Mr. Tijerina over the last several years. And I'm still in the process of reviewing reports, but at least five that I know of, additional individuals have stated that they have purchased firearms for Mr. Tijerina in the past.
Later in the transcript:
The Judge: And there's also these other [ATF] investigations that have also linked Mr. Tijerina to the same activity. … The fact that there is other — his name has already come up in other investigations, the fact that the weapons here [in Tijerina Herrera's case] were semiautomatic assault-type rifles that are not typically what hunters use.

… The [ATF] agent testified it's not and common sense tells you that that's not the type of firearm hunters are using. And it is the type of firearm that's often found in these violent gun battles [in Mexico] and in particular is one of the weapons of choice as far as some of these [narco-trafficking] groups.

… In the context of this situation, he's [Tijerina Herrera's] got significant ties in Mexico as well, as reflected by the Pretrial Report. His parents are there. His father was deported after a drug conviction here in the United States. Also, he has a brother that was similarly deported to Mexico after a drug conviction in the United States. And it looks like Mr. Tijerina was — I'm guessing he was charged in that same case that his brother and father were deported on from the United States, but the charge was dismissed as to him.

So that whole circumstance is a little bit troubling. First, he does have ties in Mexico. But the circumstance of this situation where he has family members that have had these convictions and then got deported, and apparently he was charged himself in connection with that. … It is, you know, one point to weigh in the balance along with many other things.
But there is more in the court record about Tijerina Herrera that raises even bigger questions about how he was able to avert ATF intervention for so long, even as it should have seemed clear to the investigating agents that he was at the center of a major arms trafficking ring. In fact, based on the revelations contained in pleadings filed by the prosecution during his case, it seems Tijerina Herrera was either incredibly lucky or surrounded by exceptional legal counsel, or he had an extremely wide-ranging and long-lasting get-out-of-jail-free card from the U.S. government.
From the prosecutors' pleadings, filed in US District Court of the Southern District of Texas on Sept. 12, 2011:
The Government would seek to introduce the following:

1. That the Defendant [Tijerina Herrera], on or about January 20, 2011, … told Defendant Gonzalez [one of the individuals accused of being part of the straw-purchasing conspiracy] that he would provide him benefits, potentially including money, if Defendant Gonzalez stated that he had not straw purchased the firearms for Defendant Tijerina

2. That the Defendant, on or about the month of August, 2011, on approximately two occasions in the United States Court House in McAllen, Texas, … told co-Defendants Aaron Aleman and Gustavo Aleman not to testify against him.

3. That the Defendant, on or about September 6, 2011, in the United States Court House in McAllen, Texas, … inquired as to whether co-Defendants Aaron Aleman and Gustavo Aleman were going to enter pleas of "Guilty" or "Not Guilty" and when they stated that they would be pleading guilty, defendant Tijerina held up his hand in the shape of a gun, directing it toward co-Defendants Aaron Aleman and Gustavo Aleman. Co-Defendants Aaron Aleman and Gustavo Aleman believed this to be a threat.

4. That the Defendant [Tijerina Herrera], on or about November 28, 1990, was arrested for conspiracy to possess with the intent to distribute marijuana in McAllen, Texas. This matter was dismissed on March 11, 1991.

5. That the Defendant, on or about October 26, 1993, was charged with unauthorized use of a motor vehicle, a third degree felony, in Hidalgo County, Texas. This case was dismissed on July 6, 1999.

6. That the Defendant, on or about October 26, 1993, was charged with possession of a controlled substance, penalty group 1, less than 28 grams, a second degree felony, in Hidalgo County, Texas. Defendant Tijerina was given pre-trial diversion on February 23, 1994. [As part of pre-trial diversion, participants will not be charged, or will have charges against them dismissed, upon successful completion of the program.]

7. That the Defendant, on or about March 22, 1996, was charged with driving while intoxicated, a class "B" misdemeanor, in Hidalgo County, Texas. This case was dismissed on November 20, 2009.

8. That the Defendant, on or about June 16, 1999, was given deferred probation in County Court at Law No. 1, Hidalgo County, Texas, in case number CR163094A, for the offense of driving while intoxicated, a Class "B" misdemeanor.
Given the facts now revealed in the Tijerina Herrera case, it seems hard to justify why the ATF did not act earlier against him, at least as far back as 2008, when evidence of his illegal gun purchases popped up on the agency's radar. And even if the agency argues that there was not sufficient probable cause to arrest Tijerina Herrera prior to his May 10, 2010, then how does it explain the fact that U.S. prosecutors chose to file a superseding indictment that included charges based on those older ATF investigations?
In addition, even if ATF agents felt they didn't have enough evidence to move against Tijerina Herrera, why did they choose not to act sooner against any of the other alleged conspirators in the straw-purchasing ring in an effort to prevent guns from "walking" —from being diverted for criminal purposes, possibly including murders in Mexico and along the US border?
In the end, Tijerina Herrera was convicted on five counts of violating federal firearms laws and on Dec. 29, 2011, he was sentenced to 10 years in federal prison. The court found that Tijerina Herrera was involved in straw purchasing 39 firearms, a government press release states — though sources familiar with the case told Narco News that the actual number is in the hundreds.
Stay tuned …
(The story first appeared at Narco News.) 

Bill Conroy is a correspondent for the online newspaper Narco News (www.narconews.com) and has been covering the drug war along the border for the past eight years. He has worked in the newspaper industry for about 30 years at newspapers in four states: Texas, Arizona, Minnesota and Wisconsin — where, in the 1980s, he was a co-founder and an investigative reporter for Milwaukee's weekly alternative newspaper, the Shepherd-Express.