EXCLUSIVE: Las Vegas Metro Police Sgt. Norm Jahn fired after ordered to 'stop being proactive on vice crimes'
LAS VEGAS — Metropolitan Police Department (LVMPD) patrol Sgt. Norman Jahn was ordered to stop making arrests involving vice crimes and faced constant "harassment, intimidation, and retaliation" from the top brass for simply doing his job, according to confidential memos obtained by the Baltimore Post-Examiner.
Those orders were contrary to the LVMPD policy in effect at that time that stated that "…all members of the department have the responsibility to support and assist by vigorous enforcement of all vice control statutes."
Jahn told the Baltimore Post-Examiner he was fired in June 2011 by then Clark County Sheriff Doug Gillespie for doing his job. After several months in arbitration stemming from a charge of being outside his patrol area, he filed for his pension and retired in 2012 after 21.5 years of service with the LVMPD.  Much more on that later.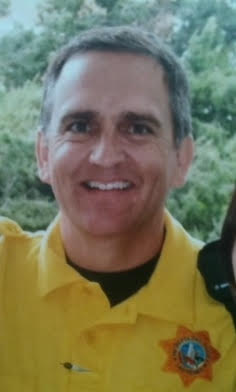 Jahn provided the Baltimore Post-Examiner with documents backing up his assertions that his enforcement of vice statutes as a patrol sergeant who supervised a squad of 13 police officers who patrolled the Las Vegas Strip, led to a series of complaints against him and conflict with then LVMPD Vice Lt. Karen Hughes, Vice Sgt. John Hayes and superiors of the LVMPD.
Clark County Sheriff Joe Lombardo from 2008 – 2011, was then Deputy Chief of the Special Operations Division under Sheriff Doug Gillespie, which encompassed the Vice and Narcotics Bureau.
"I was just trying to do my job and supervise and lead my officers who worked the Strip," Jahn said. "I and the others were noticing irregularities but never in my heart did I believe Hayes or these idiots could be getting payoffs. I called it strategic corruption because of the focus or lack of focus of enforcement and decisions and turf messing with all of us (who were) protecting the Strip. I put this in writing REPEATEDLY and they ignored it! High-level people knew what was going on."
According to Jahn, one superior who targeted him was then Captain Charles Hanks III, who was promoted in 2018 by Lombardo to Assistant Sheriff, and another was then Captain Todd Fasulo who was later promoted to Assistant Sheriff and is currently retired.

More on those two later.
Just a few years later, in 2016, allegations of police corruption surfaced and the names of Lt. Karen Hughes, Sgt. John Hayes (aka "Black Sarge", a name given to Hayes by prostitutes according to multiple police officers who spoke to the Baltimore Post-Examiner), then Vice Detectives Christopher Baughman, Albert Beas and Criminal Intelligence Detective Warren Gray were mentioned in court documents by attorneys representing convicted pimp Ocean Fleming.
Fleming alleged that Baughman and other vice detectives were on the payroll of music producer and recently convicted self-admitted pimp, Jamal "Mally Mall" Rashid, and that the detectives were paid to target rival pimps who were in competition with Rashid.
Lombardo was in charge at the time that Hughes initiated the Pimp Investigating Team in the summer of 2008.  It was that team that came under scrutiny in 2016/2017 as being corrupt.
2010 LVMPD MEMO STATES VICE RELATED ARRESTS DECREASED
During the time that Jahn was the subject of harassment and told to back off from vice enforcement on the Las Vegas Strip, from 2008 to 2010 there was a drastic decrease in vice arrests by LVMPD Vice Detectives.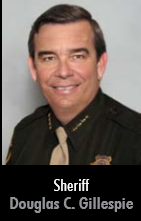 An April 15, 2010 LVMPD memo obtained by the Baltimore Post-Examiner written by an analyst with the Vice/Narcotics Bureau and sent to Lombardo and Hughes stated:
"When comparing the periods of October 1, 2009 thru December 31, 2009 (previous quarter) vs. January 1, 2010 thru March 31, 2010 there is a 17% decrease (36 vs. 30) in the number individuals with multiple vice arrests. There is also a 17% decrease (127 vs. 106) in the number of arrests.
When comparing this quarter with the same quarter in 2009, there is a 70% decrease (99 vs. 30) in the number of individuals with multiple vice arrests. There is also a 70% decrease (348 vs. 106) in the number of arrests.
When comparing the 12 month periods of April 1, 2008 thru March 31, 2009 vs. April 1, 2009 thru March 31, 2010, there is a 31% decrease (527 vs. 364) in the number of individuals with multiple vice arrests. There is also a 38% decrease (2,565 vs. 1,584) in the number of arrests."
An addendum to that memo obtained by the Baltimore Post-Examiner stated that:
30 individuals were arrested multiple times (106 arrests) • 13% of the multiple arrests were at MGM • 10% of the multiple arrests were at Mirage • 8% of the multiple arrests were at Luxor • 8% of the multiple arrests were at Bellagio • 8% of the multiple arrests were at Wynn • 7% of the multiple arrests were at Mandalay Bay • 5% of the multiple arrests were at Monte Carlo • 59% were Trespass arrests • 27% were Solicit Prostitution arrests • 7% were Loiter for Prostitution arrests • 5% were Minor Loitering in Gaming Establishment arrests • 2% were Grand Larceny Trick Roll and Robbery arrests.
Last 12 Months April 1, 2009 thru March 31, 2010:
364 individuals were arrested multiple times (1,584 arrests) • 10% of the multiple arrests were at Bellagio • 9% of the multiple arrests were at Wynn • 9% of the multiple arrests were at MGM • 9% of the multiple arrests were at Rio • 8% of the multiple arrests were at Luxor • 5% of the multiple arrests were at Planet Hollywood • 4% of the multiple arrests were at Mandalay Bay • 4% of the multiple arrests were at Mirage • 4% of the multiple arrests were at Excalibur • 52% were Trespass arrests • 34% were Solicit Prostitution arrests • 7% were Loiter for Prostitution arrests • 4% were Minor Loitering in Gaming Establishment arrests • 1% were Grand Larceny Trick Roll arrests.
Analysis: Why was Sgt. Jahn ordered to stop enforcing the law and police policy relating to vice enforcement when apparently the Vice section of the LVMPD was arresting fewer pimps and prostitutes?
During that period of time, I was in charge of security and surveillance for the then Riviera Hotel and Casino, a Las Vegas Strip property, and I can say that there was never a shortage of pimps and prostitutes on the Strip and/or on the property.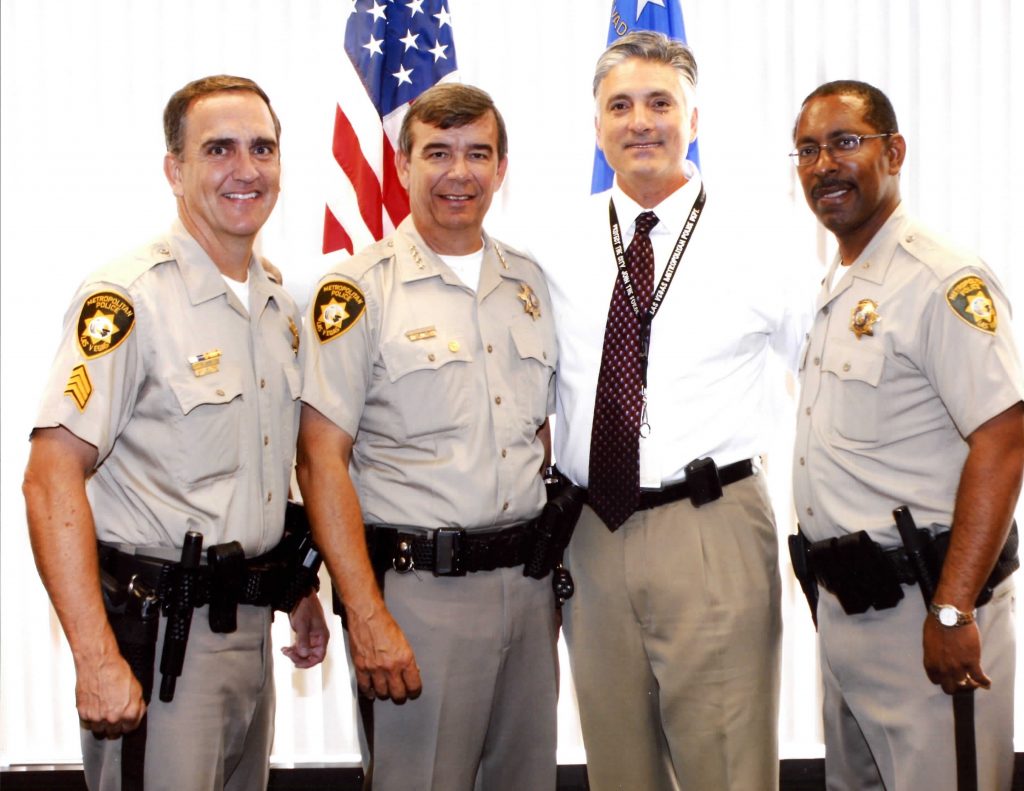 The following are police memos relating to Vice enforcement and Sgt. Jahn. Personal identifiers have been truncated with xxxx and some information was placed in brackets when appropriate. The typos and spelling have not been edited and are left as they appeared in the memos:
'THE BMA URINATED ON HER HEAD'
From: Norman Jahn
Sent: Tuesday, June 17, 2008 6:48 AM
To: Christopher Baughman
Cc: Curtis Williams, Mark Reddon
Det. Baughman,
I forgot to attach my original e-mail from the other night.  Also – my guys picked up a video from Hooters after I asked them to find out if anything was on tape.  The disc and a printout are on my desk at SCAC.  There is a decent view of the video and license plate. I wanted to get this info to you right away.  I am in Bike training today at SCAC.  Call me if there is anything else I can do.  Thanks, Norm.
6/15/08
Event # 080615-xxxx
While doing paperwork on a foot pursuit/apprehension, a WFA at the Tropicana Hotel walked up to Officers Nastase #8781 and Candelas #9868 and asked for help.  I'm writing this to summarize some of the information that I gave to Sgt. Hayes and Sgt. Vigna – but neither one of them was able to assist due to other investigations.  It was decided that we would take this female (Ashley xxxx) to the Shade Tree Shelter and that she would contact Det. Vigna tomorrow (6/15/2008).  At the conclusion of our investigation, she was given the Metro number 828-3111 and Sgt Jahn's cellular phone number.  We have more identifiers on Ashley…my officers that made contact with her wrote the information down but I'm not with them right now.
The story is that she got in a fight with her boyfriend in Phoenix and took a bus to Las Vegas.  When she got off the bus on 6/9/2008 during daytime hours, she was approached by a BMA named "T" and later by a female named "Amanda" who called herself Angel.  They were able to talk her into getting a ride from them, but prior to getting to their residence, they covered her head.  She was taken to an upstairs bedroom and later the BMA urinated on her head (it was unclear as to whether the female urinated on her).  They both took her out the next few nights and wanted her to be a prostitute.  She said she has never been a prostitute and did not have any sex for money and she did not carry condoms because she did not intend to have sex for money.  She says she watched Amanda have sex in a room one night and then got kicked and beaten back at the house because she did not join in and had made no money yet.  In tonight's incident, she had been told she had to make $2,000 and turn it over to Amanda (she saw this name on a document in the car that apparently belongs to Amanda) or "T" would slit her throat.  There is another black male and some girls that lived downstairs in the house where Ashley was taken, and his name is "P".  She is not allowed to know names or other information.
We attempted to get Ashley to meet with Amanda so we could identify her.  This was done via text messages and phone calls to no avail.  "T" did show up in front of Hooters in a vehicle with Nevada plate 943XXX registered to Amanda xxxx, who has prior prostitution arrests and is currently wanted.  Amanda was supposedly inside the Tropicana and had been dropped off there with Ashley tonight by "T".  When "T" saw Ashley walking toward the car he told her to get in the car, but two plainclothes police officers approached, and he took off.  He must have recognized the officers.  He went eastbound on Tropicana. Ashley was named 'Snowflake" by "T" and was brought clothes which she wore tonight.  "T" also bought her a phone and put two numbers into it.
'YOU ARE NOT A VICE DETECTIVE'
From: Capt. Curtis Williams
Sent: Monday, June 16, 2008 11:06 PM
To: Norman Jahn
Cc: Mark Reddon; Curtis Williams
Subject: FW: Norm Jahn and Lt. Hughes
Sgt. Jahn
First of all, I do not take to idle threats very well and do not appreciate them.  If you feel it necessary to send an email to Sheriff Gillespie, or anyone else in the Command Staff, then do so.  Irregardless of what you send out, I am still the Area Commander for SCAC, and the operational decision has still been delegated to me.
In your email you rant on-and-on about all of these vice problems that you have been trying to resolve for over 3 years.  Let me remind you that Lt. Hughes has only been there for 18 months and prior to her, I was the Vice Lieutenant.  Irrespective of your opinion of Vice, you are not a vice detective, nor do I want my bike/endure teams out running vice operations.  It was my decision to discontinue plainclothes operations because that's not what I want you, or your team doing.  I have a PSU Team to conduct those types of operations.
The vice section workload assignments are managed by the vice lieutenant.  Section sergeants coordinate their activities with the lieutenant so as to ensure a coordinated effort by the entire vice section.  Any information that you have is to be sent to Lt. Hughes so she can determine who will be conducting the investigation.  You can cc the supervisors so they will have a heads up, but all request for assistance, or vice related information that you send to the vice section will be sent to Lt. Hughes.  Additionally, ensure that a copy of your email is cc'ed to your lieutenant.  I will be meeting with you and Lt. Reddon this Friday morning at 0700 hours, to discuss this matter further.  If you have any questions, you may call me.  Curtis L. Williams, Captain.  South Central Area Command.
Comment: Vice crimes are still crimes and according to the LVMPD policy should be vigorously enforced by all members of the LVMPD.  Unless I misunderstood what I read, it was Sgt. Jahn and his squad who saved Ashley that night, not vice detectives.  Further, Jahn sent an email to then Vice Det. Christopher Baughman and informed him of what happened.
From: Norman Jahn
Sent: Monday, June 16, 2008 10:06 PM
To: Curtis Williams
Cc: Mark Reddon
Subject: Norm Jahn and Lt. Hughes
I just provided information to Vice Det. Chris Baughman and sent you a copy of my e-mail as directed…Please read the attachment when you have the time.  It is not nearly as important as the criminal investigation that is in progress.
'YOU JUST THREW A DEUCE DOWN'
From:  Lt. Mark Reddon
Sent: Tuesday June 17, 2008 4:21 PM
To: Norman Jahn
Norm, you are too much like me…slow down hoss, your jumping the gun.  "I have no idea why Lt. Hughes contacted Captain Williams or what her complaints might be."  That's a quote from your e-mail….and I agree, — you need to learn to play the right cards at the right time.  You just threw a deuce down…. take a deep breath and don't say or do anymore until we talk on Friday…. you need to have your facts in a row before you take a stand.  Relax and enjoy your days off we will start this up on Friday or Thursday night if need be.
'I GOT MY ASS CHEWED'
From: Norman Jahn
Sent: Tuesday July 01, 2008 5:50 AM
To: Christopher Baughman
Chris,
I checked for Amanda xxxx in inmate search after the weekend when you and I last talked.  I noticed that she had been arrested on the Ashley case.  I then did some research and saw that Tariq xxxx had also been arrested.  I was impressed with the arrest and read the reports that I could read in LRMS and OnBase.
I wanted to thank you for doing an excellent job on this investigation.  I've shared the story with my officers, and I've told them that both suspects remain in jail right now.
I wish we could share information more often (officers in patrol rarely receive any feedback from detectives – not just Vice).  We would end up with better street cops and more and better arrest if everyone took the time to cooperate and share information and feedback.
I got my ass chewed about supposedly trying to do a "Vice Sting" but I will take an ass chewing any day of the week if we can do police work and see results.  I'm pretty sure that the license plates my guys got and the name we came up with and the 'little bit' of investigation that we did was helpful!  I didn't know that it was such a big problem to do a 468 – that is what we train our cops to do from day one of the academy.  Oh well – all of that 'drama' was not your fault.  Thanks again and keep me updated on what happens with this case if you can.
Comment: Nothing like getting crap for doing some great police work.  I guess the LVMPD brass would have liked it better if Ashley had ended up face down in a ditch.
————————————————————————————————————-
'I KNOW YOUR SIDE OF THIS'
From: Lt. Mark Reddon
Sent: Friday July 4, 2008 12:39 AM
To: Norman Jahn
Norm, I am forwarding this to you so there is no miscommunication or understanding on what the issue is.  Norm, I know your side of this, and we will sit down and talk more on this whole issue.  But, do not engage in any more emails with Vice unless you go through Lt. Hughes.  Again, let's sit down at the Wynn EDR on Friday and hash this out.  You're doing some good work Norm, but you need to keep some perspective on the whole operation.  Again, do not say or email any response to anyone on this matter until we talk on Friday.
'SOMETHING STINKS IN THIS MATTER'
From: Norman Jahn
Sent: Friday July 4, 2008 1:07 PM
To: Lt. Mark Reddon
Vice called me! Det. Baughman called me two days after a female approached us at the Tropicana after a foot pursuit with two other subjects.
I could have told him (I was on my first day off and was at my wife's soccer game) that I am not allowed to have any communication with a Vice Detective without it being approved through various chains of command. I assumed that if his sergeant told him to call me – it would be OK.
I wrote a complimentary e-mail to Baughman advising him that my squad has been updated and we were aware that both suspects were still in jail. How in the heck can I get in trouble for writing an e-mail that most officers/detectives would be asking to have placed in their SEPF?
They gave us zero feedback on the incident (other than whatever B.S. was given to my chain of command about me trying to do a Vice 'sting') that is false. Lt. Hughes does not have the facts – maybe someone should talk to all of my officers who were involved and ask them if we ever planned on making contact with the pimp or using the victim as 'bait'… We explicitly said that if the female walked up to her and met her near the Tropicana we would simply do a 468.  I had no knowledge that the male was in the area or was planning to meet the victim.
I have notified two captains (Neville and Williams) about my intent to file a disharmony complaint against Lt. Hughes and neither one of them even acknowledged my concerns. I plan on filing that formal complaint tonight after I meet with you.  Every time Lt. Hughes gives her people an order or writes e-mails like the one below…she damages my reputation and is never required to provide any proof or facts… (Rank does not mean 'right').  I thought I was demonstrating some good judgment in waiting to discuss this with Captain Neville (first) and then at the meeting that Captain Williams and you and I were supposed top have that Friday… I don't mind putting it all on the line against Lt. Hughes (she really needs to see what information her people have not shared with her or acted upon) but I don't want to upset my own chain of command – so I waited…and my delay in filing a formal complaint has resulted in another response from Hughes and more insults and damage to my reputation.
I think I will have to start calling Crime Stoppers or sending anonymous e-mails to the e-mail address established by Vice for the public – when I have information to pass along. How outrageous is this?  I took an oath to be a police officer and I'd like to know how sharing information requires 'screening' through one or more chains of command – and more importantly – what is the purpose.  I am really starting to think something 'stinks' in this matter.
I helped TSU solve another case last week and they are putting together a Task Force if sorts to work on this Milwaukee group. I don't think Hughes can issue a lawful order to me or that it is unlawful for anyone to issue an order to not share police information.  I can live with the problems that exist right now with Vice – but will I also have to follow 'chain of command information sharing guidelines' with TSU and Forgery or anyone else like Sgt. Weiskopf here at SCAC?
If I am violating a LVMPD policy or procedure by trying to solve crimes then I need to know which one I am violating and I'd also like to know why I am being targeted (I have never heard of any similar situation here at Metro in my entire career).
Comment:  Unknown to Jahn at the time, something really did 'stink' in Vice.
————————————————————————————————————-
'VETO PROGRAM IS UP AND RUNNING'
From: Karen Hughes
Sent: Thursday, January 29, 2009 9:05 PM
To: Albert Beas; Andrew Legrow; Anthony Petrulli; Catherine Hui; Christopher Baughman; Christopher Gorrell; David Hunkins; Donald Hoier; Gerald Saldana; Gilbert Shannon; Greg Flores; Greg Theobald; Ina Zerbe; Jack Guenther; Jacki Anderson; Jason Bressler; Jeff Gentry; Jennifer Santiago; Joe Lardomita; John Hayes; John Segura; Joseph Novotni; Julie Wise; Karen Hughes; Kelly Bluth; Mark Usiak; Monique Kopf; Noel Roberts; Parker McManus; Richard Chavez; Robert Wright; Samuel Underwood; Simone Hipp; Terry Robinson; Thomas Ferranola; Victor Vigna; William Clancy; William Gethoefer; William Pates; William Van Cleef
Cc: Irene Moreno; Mirla Denman; Brett Zimmerman; Joseph Lombardo; George Thomas; Charles Hank
Subject: VETO Program is up and running!
VETO – Vice Enforcement Top Offenders is up and running effective this week! The list is attached. Those in bold are our trick rollers and will be getting special attention from our newly formed Trick Team.
A hard copy of the VETO list has been made for you and in your mail slot. This enforcement program is starting out in the COUNTY only, but hopefully will be adopted by the municipal courts as well. I am meeting with them also.
This list, which constitutes "criminal history" cannot be disseminated to hotel properties or civilian personnel…There will come a time when this list is made available to patrol in the event they encounter one of our offenders engaging in Vice activity. I am working on the protocol now and will keep you all posted. I will first need to meet with all Area Captains to describe the program and its application to patrol.
The VETO list includes a picture of the target, so please ensure you familiar with the faces and not just the names, since the girls will most likely use an alias to avoid the "VETO hit" and consequences once they figure it out.  My intent is to update this list on March 1st after we see if the girls we arrest are getting jail time. If so, then I will need a continuous list of names from all of you that you feel need to be targeted. They MUST have at least 3 vice related arrests. Additionally, if they are a trick roller, they will take priority. George Thomas will be validating who ends up on the list after I receive the names from all of you…please use the board in the conference room to continue to provide me your up to date feedback.
This is how the program works:
1) You make an arrest, (preferably for soliciting) of a VETO target
2) You verify she is a VETO target through your list and use a TCR that has been stamped with the red "VETO Target" (do NOT use these TCR's for non-VETO girls)
3) Dictate with priority that she is a VETO target so the front office staff can get these A/R's turned around quickly.
4) Jacki or Stephanie will submit the TCR/DOA and Arrest Report along with a "Blue Sheet" to the DA's office.  The Blue Sheets will be completed by the IS's and will have the arresting Detectives name and cell number for contact. Please ensure you are responsive to any call you get from the DA, especially on a VETO target.
4) These reports will be scanned and emailed to the DA's office and assigned to a DDA who will look to see if the target offenders are still incarcerated prior to their 72 hour arraignment. If they are, potentially, the DDA will asked for an increased bail, or no bail.
Assistant District Attorney Christopher Lalli has directed his ENTIRE Criminal Division through a memorandum dated January 23, 2009 (your sergeants have a copy) that directs the DDA's to the following:
In VETO cases, the offer will be to plead guilty to the charge and the State will recommend the following:
*6 months in CCDC suspended (or can appropriate combination of actual and suspended jail time equal to 6 months).
*100 hours of community service.
*That the defendant be ordered to attend an AIDS awareness class.
*That the defendant be ordered to stay out of trouble (which means that the defendant not be arrested for any offense other than simple traffic.)
*That the defendant be issued an order to refrain from entering the resort corridor (i.e. a stay-out order).
To address all Vice related arrests by our unit Assistant District Attorney Lalli also stated in the memo that:
"In soliciting for the purposes of prostitution cases, a submittal on the record, stay out of trouble and dismiss is rarely, if ever, an appropriate offer in these cases.  We should be seeking a conviction for some offense (which need necessarily be for soliciting) In addition, if a defendant has once before been arrested for soliciting or if a defendant has more than one pending soliciting case in the system, we should be endeavoring to obtain a conviction for soliciting prostitution with graduated punishment based upon the number of cases in the system and the defendant's criminal record."
Jacki as well as the DA's office will be tracking these cases through Justice Court to ensure the desired result is being reached. I will be following them and other prolific offenders with multiple arrests, in a hope to see the fruits of what ADA Lalli has directed his Criminal Division to do.
It is extremely important that you appear in court if needed for these cases.  I anticipate that there will be some push back initially as the defense attorney's try to negotiate some leniency and appeal to the justices.
This is a reminder that you are to appear for court when subpoenaed and that your appearance will be within the guidelines of uniform policy.  There have been comments made on repeat occasions to me regarding both these areas. Please represent our unit professionally as we make important inroads with the DA's office.
Karen Hughes; Lieutenant, LVMPD – Vice Section
————————————————————————————————————-
From: Charles Hank
Sent: Monday, February 02, 2009 6:27 PM
To: Gregory Damarin; Mark Reddon; Paul Osborne; Wade Zimmerman
Subject: FW: VETO Program is up and running!
Importance: High
Please make sure all of our folks are briefed on this.  Remember do not provide lists to the hotel properties or non-LVMPD personnel.  The list may be shared with the sergeants, but it does not appear that each officer needs an actual list.  They do need to know about the program and what VETO means.  As well as what is expected of them.  Thank you.
————————————————————————————————————-
'I THINK IT CAN BE A RECIPE FOR CORRUPTION'
From: Norman Jahn
Sent: Monday, May 11, 2009 6:28 AM
To: Paul C. Page
Cc: William Seifert
Subject: FW: Possible Pimp information from Caesar's Palace
I am sick of the harassment! Once again, I was asked about communicating crime information to Vice. Several people that I have worked for cannot figure out why things are being made so difficult. Professional members of Metro communicate and share information all of the time without any problems — I get harassed about information that I don't even need to share in the first place.
I was recently given information by Caesar's Palace…and instead of ignoring it, I forwarded it to Sgt. Legrow (see below). I also verbally informed my lieutenant (Greg Damarin) that I had e-mailed Legrow because of the previous harassment and interference that I have faced from Lt. Hughes as I attempt to do my job. I have a hard time figuring out what I can, and can't do with Vice, but I constantly share information with detectives all over the rest of the department without these problems!
Tonight, in addition to getting the attached Contact Report for accidentally using premium fuel in my car back in February…. (I have never before used premium fuel in my career!) I have to hear about Lt. Hughes and how she apparently complained once again about the e-mail that I sent to Sgt. Legrow.
Lt. Hughes has continued to forward e-mails to my chain of command to screw with me. There is nothing wrong with the information that I shared with Sgt. Legrow (see the e-mail that he initiated to me in October when he took over the pimp team). Lt. Hughes thinks she can order me to send information to her and to her only. I can't figure this out but I think it can be a recipe for corruption.
I need to know if I can be lawfully ordered to send information to Lt. Hughes (only) when she is not in my chain of command and has no supervisory authority over me?
I need to know if I can be lawfully ordered to communicate crime information only to a certain individual when the safety and protection of the public is at stake. I have tried to share information for over 4 years because I am a professional and because the situation with prostitution crime is such an embarrassment that I feel I have an obligation to try to make an impact. I believe the neglect of duty and ineffectiveness is a matter of public concern.
I have helped to identify suspects in literally dozens of felony crimes (or personally made arrests in these crimes) over the past several months. Tomorrow, I have to go to court regarding two crimes that involved charges such as BWDW, Robbery, and Kidnapping (suspect is Michelle xxxx). I solved these crimes and shared information with the proper detectives (Det. Russ Lee and Det. Sam Smith) who appreciate receiving the information and who do their jobs and submit cases. I have received zero recognition for the best work I have done during my entire career …but I get a Contact Report for a couple of dollars of premium fuel. What has happened to the LVMPD?
Even after another round of harassment, I am hesitant to follow through with the SOC that I am in the process of filing against Lt. Hughes. I am concerned an investigation of my complaint by OIA would result in at least 5 captains being contacted and interviewed about her conduct and whether there is any legitimate reason for her interference as I attempt to perform my duties. She has repeatedly made contacts, written e-mails, and relayed information and opinions about me. I believe they are defamatory, and I'd like her to stop the harassment, but I am concerned that I will face retaliation for the rest of my career if captains and lieutenants are interviewed during an internal investigation.
————————————————————————————————————-
5/31/09: Hey Guys, here you go with the "Intro" information on the VETO program.  The list is being updated/revised right now but you can print a copy of the attachment on one of our color printers (i.e., in the briefing room) if you want a copy to carry with you. Norm
—————————————————————————————————————-
Norm,
Keep sharing the information but send it only to Lt. Hughes and Sgt. Don Hoier.
Thanks, Hans
————————————————————————————————————-
JAMAL RASHID
From: Norman Jahn
Sent: Monday, July 20, 2009 5:40 AM
To: Steve Connell; Gavin Vesp
Subject: Jamal Rashid Rolls Royce
I ran a Nevada personalized, MALLZ, at Bill's Gaming Hall at 0454 staged right up front in valet.  The vehicle (along with a whole bunch of other luxury vehicles) belongs to Jamal Rashid.  This one is a 2004 hard top, two tone.  He sure is living large!  Has Vice ever heard of this guy? Maybe Intel? Business Licensing? Or the IRS?
————————————————————————————————————-
'VICE IS ACTUALLY WORKING HIM'
From: Gavin Vesp
Sent: Monday, July 20, 2009 1:45 PM
To: Norman Jahn
Subject: RE: Jamal Rashid Rolls Royce
Norm, thanks for the info.  Turns out Vice is actually working him, so we are backing off.  Thanks for the great info you and your people are constantly sending us.  Gives us a ton of projects.
From: Stephan Parrish
Sent: Saturday, December 12, 2009 8:48 PM
To: Norman Jahn; Russell Lee; Darrell Flenner
Subject: Event # 091124-xxxx Patrol Briefing Entry
I was contacted by a CO at CCDC who observed the picture that was posted in the briefing, she stated that the subject looks similar to Pricila xxxx.
From: Norman Jahn
Sent: Monday, December 07, 2009 1:21 AM
To: Russell Lee; Darrell Flenner
Cc: Stephan Parrish; Sandra Beydler
Subject: Grand Larceny 091124-xxxx Patrol Briefing Entry
My guys reminded me of a 467 [vehicle stop] they had made along with a Patrol Briefing entry under 091117-xxxx when we were trying to figure out who was doing some of the most recent "Drive-By Ho" 414C's [larceny from person].
I pulled up that information and then got pictures of the girls involved.  I already knew Lakisha xxxx (very active theft suspect) but I didn't know Kearsha xxxx, Audra xxxx, or Joiner xxxx.
Kearsha, Lakisha, Audra and Joiner have pictures in CrimeWeb.  Joiner does not but she shows to be a BFA who showed Wisconsin ID.
Audra is a white female and we have had a couple of recent crimes involving a WFA.
I then looked at the CCAC Weekly Bulletin (#45) dated November 30th and the Patrol Briefing entry that Officer Parrish did under 091124-xxxx and thought that maybe Audra is your suspect who took the picture in front of the Eifel tower with the victim.
A little bit more research in OnBase revealed that Lakisha, Audra and Kearsha were arrested by Vice (Gentry and Bluth) after what looks like it was a 'sting' at the Wynn involving the them stealing $1,700 cash and a Rolex valued at $5,000 (see arrest report in OnBase but the crime report 091120-xxxx in LRMS is locked for Vice).  All three females (except for Joiner) were arrested on 11/20/09.
I also knew that Financial Crimes (Sandra Beydler) sent me a couple of ATM photos of two girls that I believe are Lakisha and Ayzha xxxx after a $34,000 rip-off under 090706-xxxx (see attached pics) and Det. Russ Lee showed me an ATM pic 090819-xxxx of Lakisha at a convenience store on the south Strip back in September. (see attached e-mail).
I'm not sure as to the status on all of these cases but it seems like we would have Lakisha convicted of at least one felony and that we would be starting to try to put some of these predators in prison.
Many of them seem to be from Memphis, Tennessee (and they have connections to Miami as well).  There was a pimp known as "Memphis Black" (possibly Dorian xxxx) that I think is connected to most of these girls.  Any further information on that stuff needs to be coordinated with Vice.
I'm hoping that you can look at the CrimeWeb picture of Audra and then decide if she might be the suspect in the Bellagio crime under 091124-xxxx.
I really didn't know who she was until last night so I'm going to also try to sift through other recent crimes involving a WFA doing trick rolls or 414C's and see if she matches the description.  Please give me an update or let me know if we can help somehow.
Norman W. Jahn – Sergeant, Convention Center Area Command
————————————————————————————————————-
From: Norman Jahn
Sent: Wednesday, December 23, 2009 2:35 AM
To: Jeff Gentry
Cc: Karen Hughes; Steve Connell; Christine Payson
Subject: Lakisha (xxxx) and Roderick (xxxx)
Jeff, my squad has had numerous contacts with Lakisha (xxxx).  We have arrested her several times and we have identified her in video/stills provided by Financial Crimes, TCU, etc.  I would guess there are multiple felony warrants that will be issued for her.  We have also recovered a stolen/lost I-Phone in the car she was driving on a stop and this was returned to a U.S. Marine when we discovered that he was missing it.  On that stop she had a WFA named Audra (xxxx) and two other BFA's with her.  We have been doing F.I.'s so a lot of this information is in LRMS to show her crimes, her associates, her vehicles, etc.….  She has been arrested with (xxxx) and a BFA named (xxxx)??? after a door push at the Wynn as well. I stopped her in (xxxx) on the 21st in front of the Casino Royale under 091221-xxxx.  We towed the ride and wrote her two cites.  Your request to be notified 24/7 was not in Scope [police database] until the 22nd.  We impounded a digital camera with foreign writing on it after this stop.  She hung around the Casino Royale until the next morning and they had to chase her off the property because she has been trespassed.  We arrested her there within the last two weeks as well…and she was with Audra (xxxx).
Last night 12/22/09, under event 091222-xxxx. I saw the car N/B in front of the Flamingo.  I stopped it at Margaritaville.  The driver was a Tamika (xxxx).  She is a dancer and I think she is being recruited to work as a prostitute by Roderick (xxxx)!  I was always wondering who this guy might be because DMV shows the car is registered to him at Budget Suites on North Rancho.  I found no records on him and assumed that he might be a regular citizen and that Lakisha was using his car.
The good news is that we had (xxxx) in the car last night and we introduced ourselves.  He has a DOB of 2/7/80 and an FBI number listed above.  He said he lives at Blair House 344 E. Desert Inn and claimed to be Lakisha's boyfriend.  He could not tell us where she was last night or why he was with xxxx.  He said he got out of prison after serving 8 years of a 35 year aggravated robbery sentence.  He is NCIC 440 [wanted suspect] right now for battery on a female, but it is not extraditable.  He said he has been here for 3 months but has no arrest record.  We wrote him a ticket last night for being the R/O of an unregistered vehicle and we towed the car again.  He whined about not having the money to keep getting it out of the tow yard.  He showed me a copy of his Tennessee identification (not a DL) so I don't know how he gets to register a vehicle in NV.  His TN identification is (xxxx).  He said he makes music at the Palms studios.    He knows about all of Lakisha's arrests and says he is trying to get her to stay out of trouble.  The last we were told (by Lakisha) she is 4 months pregnant. We did what we could – and I was planning to see if TCU wanted to go to the Blair House and locate his apartment and arrest him for not registering as a convicted person…because he has obviously not visited Metro Fingerprint yet. As we were on this stop a limo driver pulled up with Karen (xxxx) because she was causing a disturbance as she attempted to have the driver close the window with her in back with a 'customer' …. She was either going to rip him off or have sex with him…  We sent the limo down the road after talking to the driver. I think (xxxx) is behind Latisha (xxxx) and all of the crimes she is doing.  I think he is her PIMP. After noticing your 24/7 request to be notified tonight…I called you and here is the information and the digital picas that I said I'd share… Let us know if we can help to get them in prison or to get them to leave Las Vegas!
From: Norman Jahn
Sent: Wednesday, December 23, 2009 2:52 AM
To: Donald Hoier
Subject: FW: Lakisha (xxxx) and Roderick (xxxx)
Don, I called Bill VanCleef during my stop under 091222-xxxx last night.  I thought you guys might want to know about Roderick (xxxx) — since it is the first time that we have seen him, even though we have stopped his car and had contact with Lakisha (xxxx) many times. Bill suggested that I forward information to you – which I am doing. I also noticed that Jeff Gentry wanted notice on Lakisha Brown…so I prepared the e-mail for him and I'm forwarding it to you. Please give us some feedback if you can. Norm
———————————————————————————————————–
'DUE TO OUTSTANDING WORK AND COOPERATION'
From: Norman Jahn
To: Kelly Bluth; Robia Kruse; Erland Torrey
Cc: Karen Hughes; Hans Walters
Sent: Sunday January 17, 2010 03:21:45
Subject: Grand Larceny Assigned to You 091231-xxxx
Kelly,
This is the case that I called you on last Wednesday morning.  Due to outstanding work and cooperation between dayshift officers (who took a picture of the camera monitor with their cell phones) and MGM-Mirage folks…the suspect has been identified as Jacquelyn (xxxx).  She did about 5 months in jail last year and she is obviously out and about preying on tourists.  The victim is from the Dominican Republic, but he has an e-mail address. This case was expected to go to TCU [Tourist Crimes Unit] – that is why MGM gave a suspect summary to Det. Russ Lee a few days after the crime.  That package may have been lost in the system, but I have a copy of it.  I am attaching a bunch of documents on this crime and a Battery DV/Robbery under 100103-xxxx where (xxxx) was beaten and robbed by her pimp (Sergio xxxx).  I don't know if the pimp squad is aware of him, but he is in CrimeWeb and also in DMV.  He supposedly stole $5,000 from her after beating her at Caesar's after she supposedly wanted to leave him because he got one of the other girls pregnant.  I'm not sure if they are living over on Bonanza or not but (xxxx) does drive one of the vehicles listed in these reports and (xxxx) drives the other.  We stopped (xxxx) behind the MGM and she had a credit card that didn't belong to her.  There is another credit card mentioned in these reports.  She is probably doing the 'drive-by ho' thing and picking up guys like she did this time and the $5,000 (if true) is probably from her victims.  Please pass this along to the pimp squad because it would be great to get this guy before the case goes stale.  It was assigned to Ewing in LRMS (from robbery) but I understand that it will probably go to DV. The case against (xxxx) is also probably a good one.  If you don't mind, the dayshift officers (Kruse and Torrey) would like to contact the victim and do a photo line-up so they can get some experience.  They can work with one of the TCU detectives.  I think we can even PC her as soon as he sees her pics and as soon as we get the video.  I know that 7-11 stores only keep the video for two weeks so we might have a hard time getting it…but we do have still photos from the monitor. Please get back to me and let me know what you guys are going to do. (xxxx) and (xxxx) need to go to prison or else we are going to have many more victims. Please see attachments. Thanks, Norman W. Jahn – Sergeant, Convention Center Area Command
————————————————————————————————————-
Thanks Norm.  I'm sure you already do it but be sure to save anything to send to Vice just as a CYA move. Hans
————————————————————————————————————
'ALL THAT HUGHES SEEMS TO DO IS COMPLAIN ABOUT ME'
From: Norman Jahn
Sent: Monday, January 18, 2010 6:24 AM
To: Lt. Hans Walters
Subject: FW: Lakisha (xxxx) and Roderick (xxxx)
Hans,
This is an e-mail that I sent to Sgt. Hoier before Christmas.  If Vice has acknowledged receipt of any of my e-mails for the past 4 years or so…I would be challenged to name a single time.  Lt. Hughes does not acknowledge getting these, nor does Sgt. Hoier.  All that Hughes seems to do is complain about me.  The real story here is the major ineffectiveness and neglect of duty and lack of professionalism and 'cooperation and harmony in the department' …There are hard core Pimps behind much of our crime…and we seem to have misdemeanor cops that don't know what to do, how to do it, or will not investigate crimes.  (xxxx) should be headed back to prison but I bet that Vice has never even heard of the guy! FYI, Norm
'I DO NOT WANT SGT. JAHN DEALING DIRECTLY WITH MY DETECTIVES'
From: Karen Hughes
Sent: Sunday, January 17, 2010 10:48 AM
To: Hans Walters Cc: Donald Hoier
Subject: Re: Grand Larceny Assigned to You
Hans, I would ask again that any information that Sgt. Jahn sends to Vice go thru me and the sergeant. In this case it is Don Hoier. I do not want Sgt. Jahn dealing directly with my detectives on cases they are working. lt has caused a multitude of problems in the past we can discuss in person.
lf Sgt. Jahn has information to share with Vice I have asked that it go thru me and the sergeant so that there is not a conflict of authority\supervision.
Captain Hank is fully aware of my concerns and has been for over a year. – Karen
————————————————————————————————————-
'I AM BEING INTENTIONALLY HARASSED'
From: Norman Jahn
Sent: Tuesday, January 19, 2010 7:54 PM
To: Hans Walters
Subject: Emailing: Newly formed Vice TRIK Team
1/19/10
1. Walters
This announcement does not indicate that anyone other than Norm Jahn (or Norm Jahn himself) is required to contact Lt. Hughes!! Yes, I have a hard time 'letting it go' when I am being intentionally harassed! It can be found in our patrol briefing system.
'CLEARLY SHOWS DISPARATE TREATMENT AGAINST YOU'
From: Lt. Hans Walters
Sent: Friday, January 22, 2010 7:54 PM
To: Norman Jahn
Subject: RE: Emailing: Newly formed Vice TRIK Team
Norm,
You are correct.  I know any actions you take will probably be met with hostility, but the way I see it, it's time to go the union and/or the Diversity office.  I have e-mails from Lt. Hughes directly to you to send any information directly to her and Sgt. Hoier.  Have you received any communications that say this has changed or ended?  If that answer is no, this patrol briefing notice clearly shows disparate treatment against you. Hans
—————————————————————————————————————-
'GOOD THING HE DIDN'T GO 419 [DEAD]' 
From: Hans Walters
Sent: Friday, February 26, 2010 9:31 PM
To: James Oaks; Michael Game; Norman Jahn; Jeff Coday
Subject: FW: Scan from a Xerox WorkCentre Pro
This originated from DC Lombardo;
Please see the attached details.  Details say the PR thought he was drugged.
If they think they were drugged, please call for medical, and have Dispatch contact Vice. If Vice doesn't call back, try again and make sure the details show the call(s) were made.
(VICE: Over 10K taken, drugged, or any related in custody = mandatory Vice call out) Even if the PR [person reporting] is an ass, please have the officers make the requests.
Thanks
Hans
—–Original Message—–
From: Charles Hank
Sent: Friday, February 26, 2010 9:12 PM
To: Hans Walters; Leonard Marshall; Mark Reddon; Wade Zimmerman
Cc: Leonard Lorusso; Albert Salinas; Rob Wills
Subject: FW: Scan from a Xerox WorkCentre Pro
CCAC Lieutenants,
Please talk to your sergeants reference these types of calls and make sure they receive the proper response and notifications.  Thank you
—–Original Message—–
From: Leonard Lorusso
Sent: Friday, February 26, 2010 7:56 PM
To: Charles Hank
Cc: Albert Salinas; Rob Wills
Subject: FW: Scan from a Xerox WorkCentre Pro
Charles, these officers changed the call from 414 to a 416B and cleared it "M". No medical, no Vice callout, no toxicology screen and no SIS notification. Good thing he didn't go 419 [dead].  We need these Officers to make sure they take the reports and make the proper notifications. I know these victims assume the risk going to these places, but we still need these guys to document it.
Thanks Charles,
Lenny
————————————————————————————————————-
'WHATEVER NORM GIVES US'
From: Lt. Hans Walters
Sent: Monday, March 08, 2010 8:27 PM
To: Norman Jahn
Subject: Remind me
Categories: Red Category
Hi Norm,
Remind me to tell you what the Captain said about Vice at the meeting today.
Please create your own 414C list and the Captain said we'll use "whatever Norm gives us."  Your stock shot way up today. Hans
————————————————————————————————————-
'WHAT DIRT IS IN VICE AND DOES VICE HAVE ON EVERYONE'
—–Original Message—–
From: Norman Jahn
Sent: Friday, March 19, 2010 8:12 PM
To: Hans Walters
Subject: RE: Vice
Lt. Walters,
I don't mean to be insubordinate or disrespectful to everyone.  But I don't work for Lt. Hughes and you know some of our history.  No problem. I will file a neglect of duty SOC [statement of complaint] against Hughes and her people.  We will begin with the (xxxx) case.  The next one will be the Bellagio case that I told you about.  Sgt. Coday was with me simply because we had just finished eating there.  Everyone knows that the victims were not P-Paul until Vice arrived.  McFerrin and Meads were witnesses after I left.  Then I'll show you at least a dozen more cases that they have blown off.  CCAC personnel could file complaints just about every week against someone in Vice.  I can go through my notes and find neglect of duty on the part of the Trick Team too.
Locking reports is interfering with police work (we take the f-ing reports!!).  Not submitting cases through the D.A. but just putting "Notify 24/7" is also neglect of duty because they have failed to come out.  I'll start asking my guys for the cases and list them (past cases!!!).
If Hughes thinks she can re-write the department policy on conducting preliminary investigations and the policy on Vice (that I recently sent to you) then she needs to rewrite them!!
Everyone in TCU has problems with Hughes.  She has been constantly trying to screw them over.  I'll go around and get a list of names of the people she has harassed.  Come on – this crap has got to end!!!!  Why are they all afraid to hold her accountable?
I already tried filing an SOC against Hughes.  Lt. Osborne supposedly wrote something that went to IA that they couldn't understand.  Sgt. Seifert called me for clarification.  I said, "How does someone else write my SOC"?  Due to what I perceived to be intimidation and retaliation by my chain of command, I didn't not insist that this go forward.  I have lots of records.  I probably sent some information to OIA [Internal Affairs].
Lt. Zimmerman (just this week) approved an ops plan where my squad was to be assigned to work with them.  Sgt. Payson also met with me and used almost all of my Patrol Briefing information to put together their "top" list that they plan on working.  I just gave you a list of names of the active thieves that we are dealing with.  Captain Hank just wrote Officer Bien and I an e-mail saying good job (I almost fell off my horse) about the case that swing shift handled…that TCU told me they handled last night…and got two positives on their photo line-up.  I get all kinds of e-mails from Robbery, Financial Crimes, TCU, hotels…everyone knows that all we want to do is solve crimes and protect tourists and those who frequent the Strip.  You receive a 'copy' of many of my e-mails.  All of the 'sickening political drama' at the Aria is related to the non-feasance of Vice and Sgt. Peck told me a 'new' twist on that scenario just last week.
Hughes is not in my chain of command-yet she has screwed with me and damaged my reputation at 4 different area commands.  Why are they all afraid of her?  What dirt is in Vice and does Vice have on everyone.  Sgt. Legrow and Sgt. Vigna and Sgt. Shannon (and others did not leave Vice because they wanted to leave). How much more evidence is needed to start an audit or internal investigation.  We can show their neglect of duty for many months…actually years!!!  These are tourist crimes!  I am furious.  Please forward my response to Captain Hank…you can delete your part. I'll have no hesitation to go to Internal Affairs Monday morning-in fact, I'm going to write to Sgt. Seifert in about two minutes.  I am also going to contact the PMSA (shit-she is on their board) and a private attorney.
Let's put the cards on the table because she and her unit are about to be exposed!!!  I also would have no problem going to the media and the LVCVA as a 'whistleblower' on the silent shame of the Strip – strategic corruption!
Sgt. Norm Jahn, Convention Center Area Command
—————————————————————————————————————-
'I NEED YOU TO STOP BEING PROACTIVE OF VICE RELATED CASES'
From: Lt. Hans Walters
Sent: Friday, March 19, 2010 7:20 PM
To: Norman Jahn
Subject: Vice
Hi Norm, I have been bombarded by e-mails from Lt. Hughes, and Captain Hank.  Until I get further direction from the Captain, I need you to stop being proactive of Vice related cases and the follow up you conduct.  Lt. Hughes made it clear she will initiate an SOC for interfering with Vice related investigations. I will show you the e-mail.  I have to sit down with the Captain and ask why Patrol cannot assist to solve crime that occurs in our area.  Don't send anything to Vice.  Just review ICRs and call them as needed for now.
————————————————————————————————————-
'THANKS FOR THE INTEL WE DO APPRECIATE THE HELP'
From: Hans Walters
Sent: Monday, March 22, 2010 1:36 PM
To: Norman Jahn
Subject: RE: Don Hoier – "We Do Appreciate Your Intel"
Save and print
From: Norman Jahn
Sent: Monday, March 22, 2010 5:27 AM
To: Hans Walters
Subject: Don Hoier – "We Do Appreciate Your Intel"
This does not 'match' up with what Lt. Hughes is writing and saying about me.
From: Donald Hoier
Sent: Thursday, January 28, 2010 9:09 PM
To: Norman Jahn
Subject: RE: Event # 091124-xxxx Patrol Briefing Entry
Norm, Sorry in the delay in acknowledging your e-mail.  Thanks for the intel.  We do appreciate the help.  We'll take a close look at those females when investigating the case. Donald Hoier, Sergeant, Las Vegas Metropolitan PD, Vice Section, Squad 2
From: Norman Jahn
Sent: Monday, January 25, 2010 9:43 PM
To: Donald Hoier
Cc: Karen Hughes; Hans Walters
Subject: FW: Event # 091124-xxxx Patrol Briefing Entry
Don,
We had a report in our wire basket tonight with a guy from Dubai who was trick rolled by a WFA at Mandalay Bay.  A still photo was attached of the guy in the elevator with the suspect.  The report notes that you were notified.  I looked at the picture and thought that the female could possibly be Ashley xxxx or Audra xxxx.  They are two WFA's that I have dealt with.
Officer Stephan Parris looked at the picture and thought it could be Pricilla xxxx.  We think she was the female recently featured in a CCAC Bulletin and Critical Reach Alert after she met a guy, took a picture of him with her at the Paris, and then ripped him off at the Bellagio.
Just three 'possibles' for your guys to consider…Pricilla might be the best possible and TCU should have some information on that prior crime that I refer to below.
Norman W. Jahn – Sergeant
Convention Center Area Command
————————————————————————————————————-
'HE WAS ADVISED TO STAND DOWN'
From: Karen Hughes
Sent: Friday March 26, 2010 1:22 PM
To: Charles Hank
Cc: Brett Zimmerman; Joseph Lombardo
Subject Fw: 100210-xxxx
Charles, yet again another case Sgt. Jahn has interfered with from my shop. (See email below)
Not sure this was done before or after he was advised to stand down on investigating cases assigned to my unit, but I believe he is now taking steps to see how much investigation is being done by my TRIC team.
Just so you know, all my cases are locked down and have been since Sgt. Jahn has been working for you, and\or been assigned to the Strip corridor for these exact reasons. He has expressed many times to many of my detectives his desire to "stay abreast of what we are doing" and in many emails and or calls he has asked my guys for status checks. He questions why he can't access our investigative files and suggested to Sgt. Peck when he came to my unit that maybe Charlie would be able to obtain and or get him access to our databases once he transferred to our unit. Of course, Charlie balked at even the suggestion.
I have downplayed all of this over the past 3 years since I have worked thru his chain of command to minimize his interference with vice, but now it is apparent he has found his own way to become a one man task force for vice related investigations. I was also advised that on one of our cases "someone" had already picked up our video evidence. The detective checked to see if the video had been impounded since it was evidence to a felony crime, but it had not been. This also concerns me.
I have tried to run interference for my unit for as long as I can and now 2 of my sergeants are threatening to file complaints against Sgt, Jahn and question why I have not done so already. As you and Brett know, this will be my last resort, but this is getting unmanageable for my team. Anything you can do will certainly be appreciated.
'WHAT I BELIEVE TO BE STRATEGIC CORRUPTION WITH REGARD TO VICE'
From: Charles Hank
Sent: Sunday, April 11, 2010 9:31 PM
To: Hans Walters
Cc: Kathy O'Connor; Norman Jahn
Subject: Sgt. Jahn & Vice Unit
Importance: High
Sensitivity: Confidential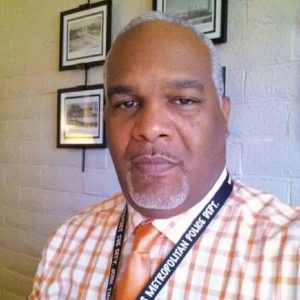 Hans, I met with Captain Zimmerman on Friday and we developed a plan to address the issues between Sgt. Norm Jahn and the Vice unit.  (see below) First, in response to the remarks made by Sgt. Jahn in his email on 03/21/10; "…If this harassment and defamation is allowed to continue I will also report what I believe to be strategic corruption with regard to Vice enforcement to outside sources and seek whistleblower protections."  (see attached) Based on this allegation we agreed that it should be investigated by Internal Affairs.  Sgt. Jahn's email was cc'ed to Sgt William Seifert of Internal Affairs and I will confirm with Captain Minor that this allegation will be investigated by I/A. Next, to reduce events like what occurred between Sgt. Hayes and Sgt. Jahn on 04/07/10, Captain Zimmerman will direct all Vice sergeants and detectives to contact Lt. Hughes or Captain Zimmerman if they are involved in a Vice event that involves Sgt. Jahn or one of his squad members. I will direct Sgt. Jahn to notify Lt. Walters or me if he or his squad members are involved in a Vice event where members of the Vice unit are present or involved. (this does not include simple PT transports.) The purpose of this direction by the two of us is to minimize the conflict between Sgt. Jahn and members of the Vice unit.  Once contacted, the lieutenants (Lt .Hughes & Lt. Walters) or Captain Zimmerman and I will evaluate the circumstances of the event and determine what action should be taken.  The lieutenants, or Captain Zimmerman and I will evaluate if Vice and/or Sgt. Jahn should remain involved in the event.  Although this level of involvement at the lieutenant and captain level may seem extreme, we feel it is necessary to reduce the conflict that appears to be occurring between Sgt. Jahn and members of the Vice unit on a weekly basis.        Once the I/A investigation is complete regarding the allegations made Sgt. Jahn, we will review the finding(s) and determine the next course of action.
I met with Sgt. Jahn last night after briefing for about 1.5 hrs.  I explained the above plan to Sgt. Jahn and he agreed that he thought the plan would be helpful.  Sgt. Jahn explained to me that lately he has noticed increased tension and friction between him and members of the Vice unit.  He said he had recently had events where a Vice detective was shouting at him, Sgt. Hayes shouting at him, and his actions were frequently being scrutinized by members of the Vice unit.   He said he felt this was likely occurring because of the I/A complaint he had made against Lt. Hughes. I will discuss this matter with you further upon your return to work.
'APPARENTLY A PIMP SET UP A DATE'
Sent: Monday, May 03, 2010 5:51 PM
To: Hans Walters
Subject: trick roll at Bill's
Han's
We just got a report today in LRMS under100428-xxxx for a trick roll theft at Bill's which was apparently P/Paul.  Apparently a pimp set up a date between one of Bill's guests (Steve xxxx) and two BFA's. The pimp, victim and the two females went to the victim's room. The pimp departed the room and went back to the bar where he originally met the victim. The females stayed in the room for another thirty minutes. The victim realized he was missing $750.00 from his wallet and reported it to security. Security found the pimp still at the bar and detained him for Metro…Metro was called and apparently cited the pimp for solicitation? 
It shows in CAD that FI's were completed and was closed out P-Paul [refused to sign complaint].  It states in the ICR that the victim didn't wish to prosecute but there is no "No Req for Prosecution" form. Nunez and Krebs from CCAC were the officers that took the report. There is no citation in OnBase at this time. The female suspects were not identified as far as the ICR goes either.
If your guys have any FI's, the cite or an officers report that gives me more information to follow up on that would be helpful.  Not sure if your guys called vice on this since my entire unit was adjusted this day/night for the service of multiple SW's. Let me know what you find, if anything. I am sure this isn't their first ride at the rodeo.
'IF ALL THIS IS TRUE WE LOOK BAD'
From: Hans Walters
Sent: Monday, May 03, 2010 10:26 PM
To: James Oaks; Jeff Coday; Norman Jahn; Michael Game
Subject: FW: Trick roll at Bill's
Vice must be reviewing the CAD logs looking for 414C calls and researching each event.  Please have your officers contact Vice through you for a response or notice of no response.  If all this is true, we look bad.
————————————————————————————————————-
'THEY WILL ALWAYS TAKE A BACK SEAT TO VIOLENT CRIMES' 
From: Karen Hughes
Sent: Friday, May 21, 2010 5:09 PM
To: Norman Jahn; Hans Walters
Cc: Michael Game; Wade Zimmerman; Charles Hank; Christine Payson; Steve Connell; Jerry MacDonald; Donald Hoier; Brett Zimmerman
Subject: Re: Camelia (xxxx) Suspect in 414C's at Luxor
The tone of this email and others before it, continue to disturb me and undermine the good work that is being done by both TCU and Vice.  Vice does not have any Trick Roll cases on this girl since she has a grope and grab MO.
My suggestion is that anytime patrol encounters her in their cross hairs that she is stopped, detained and consideration for criminal charges such as loitering for the purposes of prostitution or attempt 414C, (if nothing else) be considered.
As for the presumption that "it is neglect of duty for us to just keep tolerating this…with no decoy operations" couldn't be farther from the truth for those who have been tasked with working these types of criminals.
Proactive enforcement efforts are and will continue to be made by Vice through covert operations such as Trick Roll reversals and other aggressive steps we have implemented with the DA's Office to curb the tide of theft related crimes in the tourist corridor, not to mention the proactive covert efforts that TCU has also undertaken.
Just because one is unaware of investigative efforts does not minimize the work that is being done in this arena.
Additionally, it is another poor presumption that investigative units don't use intel gathered from these suspects to further our cases on those who commit them or others who are involved as well.
The bottom line is these are property crimes. And although these crimes are passionately being investigated by those empowered to do so, they will always take a back seat to violent crimes to our already burdened criminal justice system.
Regardless, efforts are and will continue to be made to this end.
As for the level of "frustration" expressed in this email, I provide assurance that there is a well-coordinated plan in place "here at Metro or with the D.A.'s Office to see the big picture and put a stop to it."
Let's get beyond the destructive nature of what these types of emails suggest and stick to sharing information that will make for a case worthy of prosecution.
Karen Hughes; Lieutenant Vice Section
(Author's note: Norman Jahn started his career with the Las Vegas Metropolitan Police Department in June 1983.  He resigned from the department at the rank of lieutenant, which he held for four years in December 1996 after accepting the position of Chief of Police in Shawano, Wisconsin.  Jahn was rehired in 2004 (after Shawano and being an assistant professor at Lake Superior State University) where he was required to complete the entire testing process where he went through the police academy again at the age of 43.  He was promoted to the rank of sergeant in 2007.)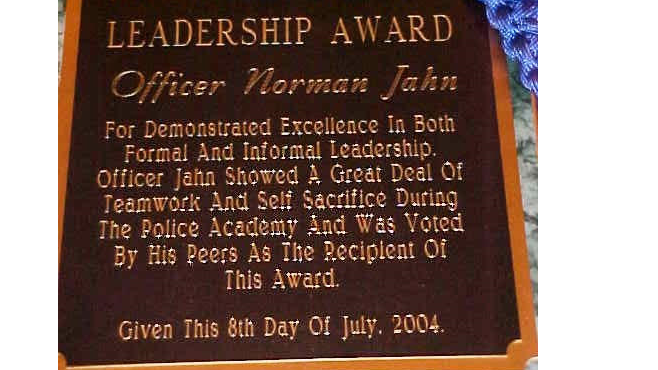 The saga continues in Part Two with more revealing memos leading up to why Jahn was terminated in June 2011.
In 2017 Norman Jahn was contacted by FBI Special Agent Kevin White of the FBI Las Vegas Division's Public Integrity Section who was investigating police corruption within the LVMPD. More on that later.
Upcoming stories from the Baltimore Post-Examiner will center on why a five-year FBI corruption probe ended up with the US Attorney's Office failing to indict corrupt LVMPD police officers and why Jamal "Mally Mall" Rashid was given a sweetheart deal after running a sex-trafficking operation for 12 years.  The word scandalous doesn't even come close.
We also have an upcoming story on the now three-year-old unsolved Las Vegas 2016 Land/Kauffman double homicide with new information obtained from our continuing investigation on this disgraceful botched criminal investigation.
Please read Sgt. Norm Jahn story Part II: How Las Vegas Metro Police destroyed a good cop

Doug authored over 135 articles on the October 1, 2017 Las Vegas Massacre, more than any other single journalist in the country. He investigates stories on corruption, law enforcement and crime. Doug is a US Army Military Police Veteran, former police officer, deputy sheriff and criminal investigator. Doug spent 20 years in the hotel/casino industry as an investigator and then as Director of Security and Surveillance. He also spent a short time with the US Dept. of Homeland Security, Transportation Security Administration. In 1986 Doug was awarded Criminal Investigator of the Year by the Loudoun County Sheriff's Office in Virginia for his undercover work in narcotics enforcement. In 1992 and 1993 Doug testified in court that a sheriff's office official and the county prosecutor withheld exculpatory evidence during the 1988 trial of a man accused of the attempted murder of his wife. Doug's testimony led to a judge's decision to order the release of the man from prison in 1992 and awarded him a new trial, in which he was later acquitted. As a result of Doug breaking the police "blue wall of silence," he was fired by the county sheriff. His story was featured on Inside Edition, Current Affair and CBS News' "Street Stories with Ed Bradley". In 1992 after losing his job, at the request of the Federal Bureau of Investigation, Doug infiltrated a group of men who were plotting the kidnapping of a Dupont fortune heir and his wife. Doug has been a guest on national television and radio programs speaking on the stories he now writes as an investigative journalist.