Endangered Species Act at 50: wins, losses and controversy
By ABBY WALLACE
WASHINGTON — Marking its 50th anniversary this year, the federal Endangered Species Act is credited as one of U.S. history's most effective environmental conservation laws.
Created to preserve declining species populations and their native ecosystems, the law has reversed the path to extinction for 99% of species under its protection, according to the World Wide Fund for Nature.
Seventy-three species actually have come off the endangered list because of the law. The dramatic recoveries of the iconic bald eagle and the grizzly bear are perhaps two of the law's best-known victories.
But the challenge is underscored by 21 species of plants and wildlife newly classified as extinct, which includes 10 birds, eight mussels, two fish and a bat.
In addition, the Biden administration and Republicans in Congress have been wrangling over whether the law should be strengthened.
In June, the administration proposed reinstating so-called blanket protections for threatened species that had been jettisoned in 2019 under President Donald Trump with the backing of industry groups.
"These proposed revisions reaffirm our commitment to conserving America's wildlife and ensuring the Endangered Species Act works for both species and people," U.S. Fish and Wildlife Service Director Martha Williams said in a statement.
However, this session, over three dozen bills have been introduced in Congress in what Defenders of Wildlife called "an all-out assault" on the Endangered Species Act.
"The American public, regardless of party affiliation, overwhelmingly supports the Endangered Species Act and believes it should be fully funded to protect species from extinction," Jamie Rappaport Clark, president and CEO of Defenders of Wildlife, said in a statement in September. "Congress needs to wake up to this fact and cease their continual attacks."
Rep. Bruce Westerman, R-Arkansas, has accused the Biden administration of using the Endangered Species Act as "a political battering ram."
Westerman, chairman of the House Natural Resources Committee, said: "America is home to a rich diversity of species, and we have a responsibility to care for and conserve them well. Unfortunately, the Endangered Species Act is not accomplishing this goal. Radical litigants have completely overtaken this law and weaponized it to line their own pockets, not protect our most sensitive habitats and wildlife."
The Endangered Species Act was signed into law on Dec. 28, 1973, by President Richard Nixon.
"Nothing is more priceless and more worthy of preservation than the rich array of animal life with which our country has been blessed," Nixon said.
The goal of the law is "to take the necessary conservation measures and actions to recover…species so that at some point, they no longer need the protections of the Endangered Species Act and have recovered," Angela Somma, chief of the Endangered Species Division at the National Oceanic and Atmospheric Administration (NOAA), told Capital News Service.
NOAA's National Marine Fisheries Service and the U.S. Fish and Wildlife Service are responsible for implementing the Endangered Species Act.
NOAA oversees most marine species such as corals, seals, whales, sharks and species that migrate between saltwater and freshwater.
The Fish and Wildlife Service oversees all freshwater and terrestrial species, including manatees, polar bears, sea otters, and sea birds.
Both agencies are responsible for species that may overlap jurisdictions, such as Gulf sturgeon, sea turtles, and Atlantic salmon.
Over the past 50 years, many species have been added and removed from the endangered or threatened list. NOAA and the Fish and Wildlife Service currently list 1,344 animal species and 944 plant species as threatened or endangered.
Such designations for certain species have upset Republicans in Congress.
They passed bills that sought to keep the northern long-eared bat listed as threatened rather than endangered and to block a rule designating one population of the lesser prairie chicken as endangered and another as threatened.
Biden vetoed both measures. Regarding the bat, the president said the GOP legislation "would undermine America's proud wildlife conservation traditions and risk extinction of the species."
Biden had the same concern regarding the lesser prairie chicken, adding that blocking the rule would "risk the extinction of a once-abundant American bird, and create uncertainty for landowners and industries who have been working for years to forge the durable, locally-led conservation strategies that this rule supports."
Senate and House Republicans also are sponsoring legislation to reinstate the Trump rules.
"Abandoning clear and well-functioning Trump-era reforms in favor of a one-size-fits-all mandate from disconnected Washington bureaucrats underscores just how out of touch this administration is with Western priorities," said Sen. Cynthia Lummis, R-Wyoming, principal sponsor of the Senate bill.
Somma said that the decision to list a species as "endangered" or "threatened" is based on the "best available scientific and commercial data."
Under the law, a plant or animal species must meet at least one of five criteria to be classified as endangered and threatened.
The first criterion is that a species must face a "present or threatened destruction, modification, or curtailment of its habitat or range." A common example is deforestation, which can directly or indirectly kill species populations by degrading their habitats.
Over-harvesting or overhunting, as in the case of tigers, for example, is another way species become threatened or endangered.
Disease or predation is another route to the endangered species list. Millions of bats across North America have died due to "white-nose syndrome." According to the Florida Fish and Wildlife Conservation Commission, six species of bats have seen massive population declines due to the disease.
A species can also be listed if laws and policies do not slow its decline.
"Other natural or manmade factors" affecting the survival of a species, such as overpopulation or pollution, can qualify a species for the endangered or threatened list.
After a species is on the list, the federal agencies designate the "critical habitat" for that animal or plant.
"And those are really important areas that contain the features of habitat that a species needs that are essential to their conservation and recovery," Somma said. "(The federal agencies are) required to make sure that any action they authorize, undertake or fund does not adversely modify or destroy that critical habitat for endangered species."
Plants and animals can get off the list by recovering enough and becoming so numerous they aren't endangered. Some species are delisted because they ended up on the list in error.
And, sadly and obviously, extinction removes a species from the list.
Since its inception, the endangered and threatened species list has had 117 species delisted. In the past 50 years, 32 species were delisted due to extinction.
But proving extinction is harder than it seems.
Typically, scientists look for species that are extirpated.
Dr. Dave Secor, a professor at the University of Maryland Center for Environmental Science's Chesapeake Biological Laboratory, explained: "The populations live in different areas and so a species has a broad range. But there may be many different reproducing populations within that range of species. If it goes extinct that means that all the populations are extirpated."
He added that true extinction, meaning no individuals were left within that species, is rare unless a global threat occurs. So more often than not, it is easier for scientists to claim species are extirpated in certain areas rather than absolutely extinct.
"Extinction is forever," said Matt Ashton, the Freshwater Mussel Assessment Project leader at the Maryland Department of Natural Resources. "And a lot of times you might need several decades of evidence to be built before you can really declare something truly extirpated or extinct. Just because you can't search everywhere."
He researches Maryland mussel populations, their size and structure and how viable they are. There are 16 species of mussels found in Maryland and 14 of them are considered rare, threatened or endangered, according to the Maryland Department of Natural Resources.
For small species like the dwarf wedge mussel, one of the greatest challenges in crafting a conservation strategy is getting an accurate read of how many individuals are left in a population, Ashton said.
Dwarf wedge mussels, which are listed as endangered, were one the first mussel species to have an official recovery plan, he said. They are so small that they can be washed away very easily and tend to spend most of their time buried at the bottom of rivers.
"It makes them very difficult to find," Ashton said. "So we're literally, when we do work on them, we're literally searching for kind of needles in haystacks in a river."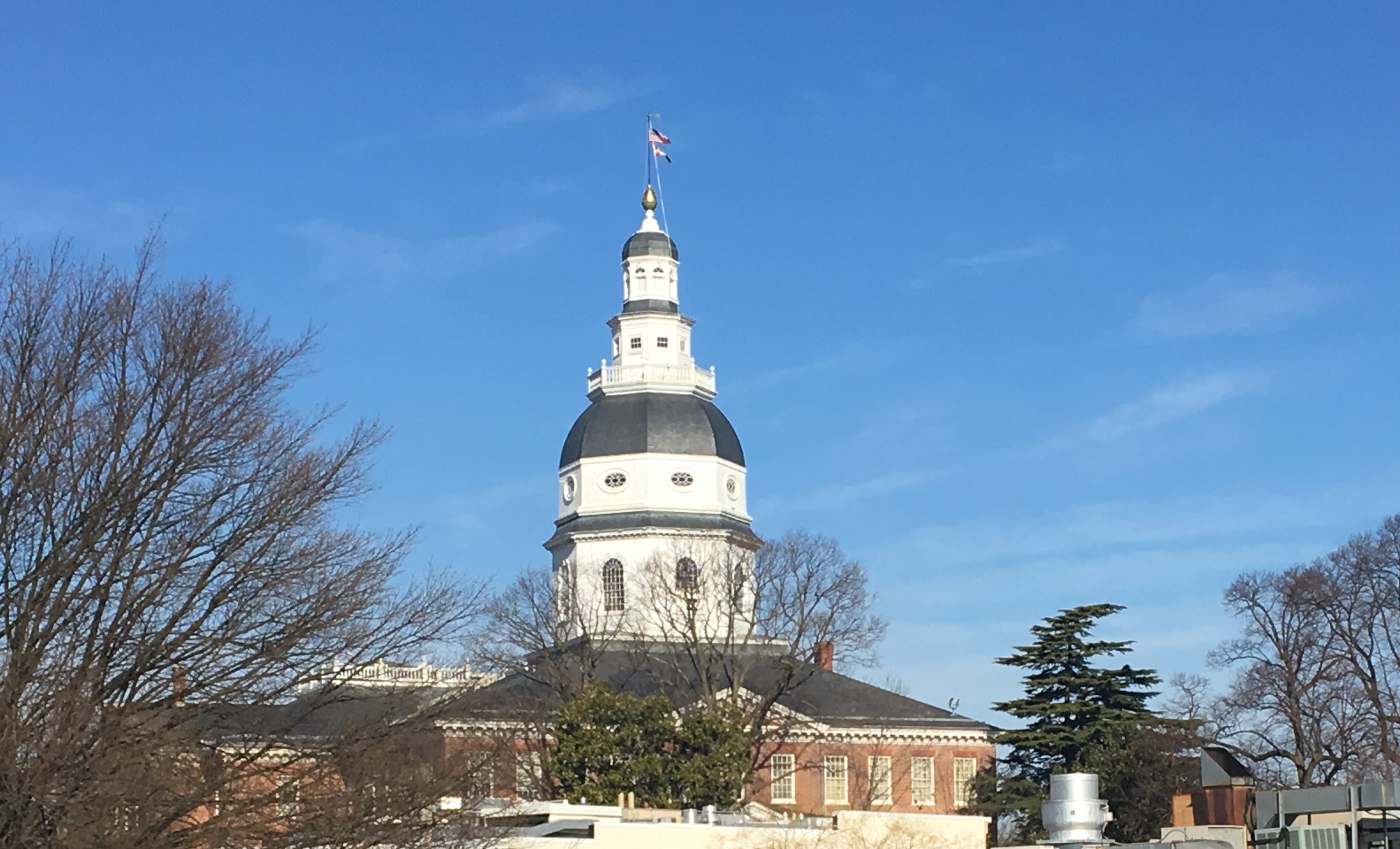 Capital News Service is a student-powered news organization run by the University of Maryland Philip Merrill College of Journalism. With bureaus in Annapolis and Washington run by professional journalists with decades of experience, they deliver news in multiple formats via partner news organizations and a destination Website.