Elder Witherspoon running for president of Baltimore City chapter of the NAACP
Elder Cortly D. Witherspoon is running for the office of president of the Baltimore City chapter of the NAACP. For the social justice activist, this will be his initial entry into this kind of arena.
Witherspoon serves as an elder and assistant pastor at Faith Church Baltimore. It's located in the Remington area of the City at 301 West 28th Street. Witherspoon also serves as the president of the Baltimore chapter of the Southern Christian Leadership Conference. This historic organization can trace its origins to its national founding by the Rev. Martin Luther King, Jr.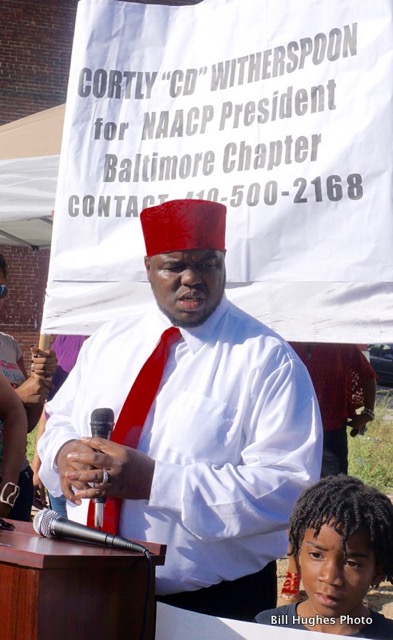 Witherspoon's fellow activists from groups, like the "Poor People's Campaign," and also members of the local community whose families have been fighting hard and long for social justice and equality are supporting him. Besides Sharon Black, one of the local organizers of the Poor People's Campaign, there were three other speakers at the event.
Witherspoon promised to work diligently if elected for "criminal justice reform, black businesses and social programs." He said that he intends to "get down in the trenches" and take on the establishment powers with the objective of "transforming the city."

Bill Hughes is an attorney, author, actor and photographer. His latest book is "Byline Baltimore." It can be found at: https://www.amazon.com/William-Hughes/e/B00N7MGPXO/ref=dp_byline_cont_book_1