Dispatches from Delfest: Part 1
CUMBERLAND, MD — Welcome to Dispatches from Delfest, a continuing series chronicling Western Maryland's four-day celebration of all things bluegrass, presented in photos and my sometimes enlightening, and oft-rambling prose.
As May rolls to its conclusion and the summer season is just about ready to burst forth, the time for my annual trek to beautiful Cumberland MD has finally arrived.  Along with two of my son's we pack the car as full as we can make it and head down I-68 through the Sideling Hill, and on to the Allegheny County Fairgrounds, home to this 12th edition.
One meteorological certainty we've discovered is it will always rain during Delfest weekend.  There's no way around it, it's part of the experience. As luck would have it, Thursday's only rain came on the drive out.  But it was a doozy. The cell that dropped a tornado in Columbia put us in a near-zero visibility downpour. I'll take it as a good omen that it began right as we neared our annual pie stop at Blue Goose Bakery.
Music festivals are a breeding ground for ritual, from where you set up camp, to which side of the stage you like to stand near, to displaying fancy totems, held high to rally your crew.  For us it's about pie. Begun in 2015 at the Dear Jerry Festival held at Merriweather Post we bring a pie to share at some point during the weekend. There's not too many more foods more social than pie.  We offer a slice to all passers-by and have come to learn that someone who accepts a random slice of pie from a stranger are really the best kinds of folks to sit and have chat with over pie.
But I digress. No one came here to hear me discuss the merits of the pie.  Here's a few pics of the Friday acts.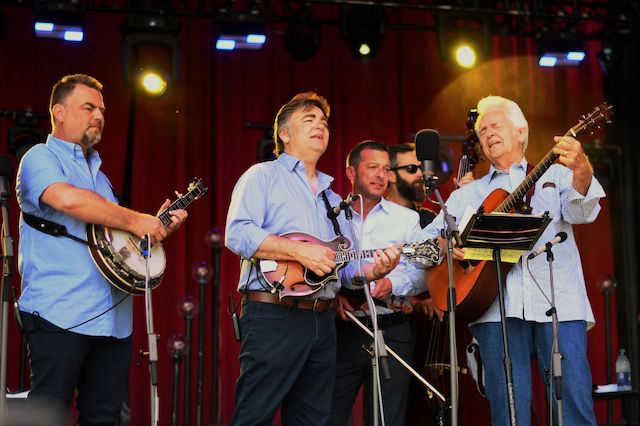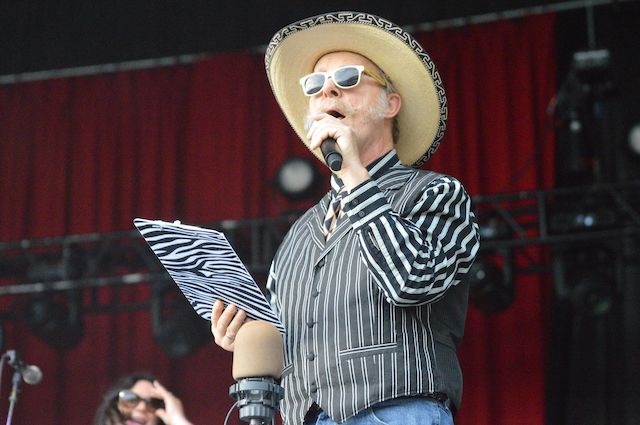 Chris Swanson is a live music and sports fanatic and a long-time Maryland resident. He holds tightly to what some consider an unreasonable affection for the Baltimore Orioles and older music venues. Chris has a Communications Degree from the Franciscan University of Steubenville.