Did Beto cross a line by calling Netanyahu a 'racist?'
Then-Rep. Beto O'Rourke addresses supporters at a rally in San Antonio on Oct. 31, 2018, at Gilbert Garza Park in San Antonio, Texas, during his unsuccessful senate race. He is now running for president. (Beto O'Rourke/Twitter)
WASHINGTON – In less than 24 hours Israeli voters will head to the polls.
Prime Minister Benjamin Netanyahu, who is known internationally as a hard-liner regarding Israeli settlement expansion, is seeking continuity in the office he has occupied consecutively since 2009. His first stint as prime minister took place in the mid-1990s.
Prospects for re-election hinge on Netanyahu's center-right Likud party forming a coalition with other right-leaning parties that is strong enough to withstand a challenge from the Israeli left to maintain a majority of the seats in the Knesset (parliament).
The Netanyahu government's use of concerted military force in response to terrorist attacks on Israeli civilians and its decision to erect a wall to prevent Palestinians from entering Jewish settlements has not gone without criticism.
And much of that criticism has come from the political left. Some progressive activists have even compared Israel to apartheid South Africa.
The Netanyahu government is strongly supported by President Donald Trump and congressional Republicans. But Democratic attitudes toward Netanyahu range from lukewarm to highly critical.
Last month all of the 2020 Democratic presidential candidates skipped the traditionally bipartisan American Israel Public Affairs Committee (AIPAC) annual conference in Washington. AIPAC is the most influential pro-Israel lobbying group in the U.S.
Among those who skipped the conference is former Rep. Beto O'Rourke (Texas).
O'Rourke garnered headlines Sunday after describing Netanyahu as a "racist" in a speech to Iowa voters.
O'Rourke made the remark while delivering an assessment of the American-Israel relationship: "If it is to be successful, must transcend partisanship in the United States, and it must be able to transcend a prime minister who is racist, as he warns about Arabs coming to the polls, who wants to defy any prospect for peace as he threatens to annex the West Bank, and who has sided with a far-right, racist party in order to maintain his hold on power."
Did Beto go too far? TMN spoke with political analysts and asked their thoughts.
"I can't speak for Beto O'Rourke. I think the Democrat-left is out of control," said former Minnesota GOP senator and Republican Jewish Coalition (RJC) National Chairman Norm Coleman.
He added: "Support for Israel used to be bipartisan and it's no longer that."
Asked about the prospects of Netanyahu's reelection, Coleman said: "I hear it's gonna be close and I don't want to do a prediction."
Richard Vatz, a professor of political persuasion at Towson University in Maryland, said O'Rourke's remarks about Netanyahu are further evidence he is not prepared to be president.
"This is why O'Rourke is not ready to serve as Democratic nominee for president, or, of course, as president," Vatz said.
He added: "His irresponsible and false — Netanyahu is not a racist — remark could have been acceptable political rhetoric if he had just said that Netanyahu was sacrificing the goodwill of Israel-supporters by prematurely grabbing land in genuine dispute at a time that he could have been trying to forge a peace with the Palestinian Authority. It is also not the propitious time to weaken the Authority."
Tom DeLuca, a professor of political science at Fordham University in New York City, declined to comment on O'Rourke's remarks but said Netanyahu is a hindrance to an Israeli-Palestinian peace agreement.
"There is no question that Bibi is an obstacle to peace and has been one for many, many years. Now he's taking his obstruction to a new level talking about annexation of the West Bank as part of a last-minute drive to win at the polls tomorrow. That's not leadership. It's politics as usual but here of a very dangerous kind."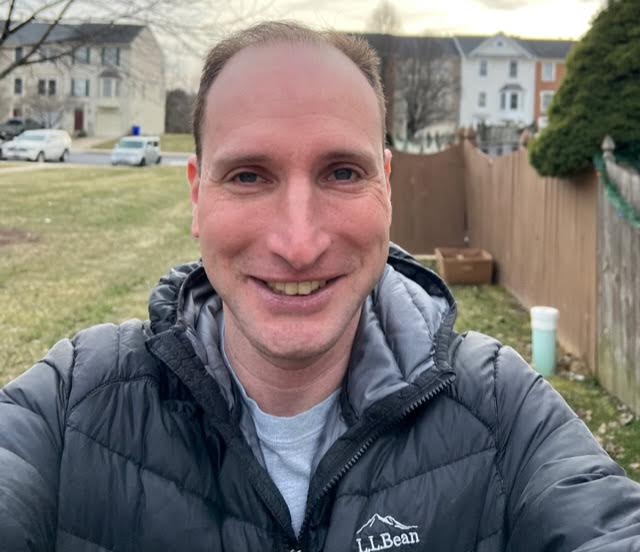 Bryan is an award-winning political journalist who has extensive experience covering Congress and Maryland state government.
His work includes coverage of the election of Donald Trump, the confirmation hearings of Supreme Court Justice Brett Kavanaugh and attorneys general William Barr and Jeff Sessions-as well as that of the Maryland General Assembly, Gov. Larry Hogan, and the COVID-19 pandemic.
Bryan has broken stories involving athletic and sexual assault scandals with the Baltimore Post-Examiner.
His original UMBC investigation gained international attention, was featured in People Magazine and he was interviewed by ABC's "Good Morning America" and local radio stations. Bryan broke subsequent stories documenting UMBC's omission of a sexual assault on their daily crime log and a federal investigation related to the university's handling of an alleged sexual assault.