Del. Cheryl Glenn surprises delegates with resignation
GLENN SURPRISES DELEGATES WITH RESIGNATION: Del. Cheryl Glenn of Baltimore confirmed Thursday that she resigned her position in the House of Delegates, but did not say why she left, reports Pamela Wood and Luke Broadwater for the Sun.
DC ROAD EXPANSION PROPOSALS DRAW IRE: State legislators in Montgomery County are doubling down on efforts to limit toll lanes along I-270 and the Capital Beltway, reports Kate Masters for Bethesda Beat. Three Montgomery County state lawmakers plan to reintroduce bills that would curb Gov. Larry Hogan's ability to widen both highways without significant input from local jurisdictions.
CUMMINGS CONGRESSIONAL RACE FUNDRAISING BEGINS: Michael Higginbotham, a longtime professor at the University of Baltimore School of Law, and one of two dozen Democrats vying for a rare open congressional seat in Maryland, is self-funding his campaign with $500,000 in hope of generating contributions from others, reports Jenna Portnoy for the Post.
TAX FILINGS EXAMINED FOR ROCKEYMOORE CUMMINGS CHARITY: The tax filings of a charity ran by candidate Maya Rockeymoore Cummings raises questions in an article by Steve Thompson in the Post.  For years, she ran a charity so closely intertwined with her for-profit consulting firm that they shared the same employees, the same office space and the same director — her, he reports.
HATE CRIME LAW CHANGE CALLED FOR: The family of Richard Collins III wants an expansion of Maryland's hate crime law following a jury finding their son's killer guilty of first-degree murder, reports Mike Hellgren for WJZ. The hate crime charge was dropped because the judge said the prosecution hadn't met the burden of proof and the charge under current law requires hate to be the sole motive in the crime.
IMMIGRATION DETENTION DRAWS PROTESTS: A Maryland lawmaker is working on a bill that would ban privately-run immigrant detention facilities and phase out the state's role in immigration detention by October 2021, reports Lillian Reed for the Sun. The measure is intended to counter federal plans to open such a facility near Baltimore.
MORE ON IMPEACHMENT: House Majority Leader Steny Hoyer, a Maryland Democrat, announced Thursday afternoon that there will be no more House votes until Jan. 7, prompting cheers from his Democratic colleagues in the chamber, reports Vandana Rambaran for Fox News. The announcement is confirmation that the House will not approve impeachment managers or send the two articles of impeachment to the Senate until the beginning of the new year.
LIBRARY NAMING FOR BUSCH DEBATED: The Anne Arundel County Library board reached a compromise to name the new Annapolis Regional Library for late Del. Mike Busch, reports E.B. Furguson III for the Capital Gazette. The debate included pushback over what was perceived as pressure, some called it bullying, to vote in favor of naming the new facility for Busch, who was Maryland's longest-serving speaker of the House, and the vote supporting it also approved a statement that the county has the final say.
BAY FUNDING INCREASED: In the just-passed federal budget, the U.S. Environmental Protection Agency's Chesapeake Bay Program, which guides the overall restoration work throughout the six-state watershed, will get $85 million, the most it's ever received. The Bay Journal's Tim Wheeler reports in Maryland Reporter. That's a 16% increase over what the program received annually from Congress for the last five years. It's also almost $78 million more than the Trump White House had asked for this year. That request would have resulted in a nearly 90% cut to the Bay Program budget.
DECISION TO NIX PROTECTED LANE EXPLAINED: Maryland transportation officials are providing more insight into the decision not to include a barrier-protected pedestrian lane as part of the expansion of the Gov. Harry W. Nice Memorial/Sen. Thomas "Mac" Middleton Bridge in southern Maryland, reports Mike Murillo for WTOP. The authority's board made the call based on the $64 million cost for the protected lane, along with current bike ridership numbers.
SARAH'S LEGACY: The Salisbury Daily Times produced a video about how Sarah Foxwell's Christmas abduction and death led Maryland to change its law and increased the sentencing for sexual crimes against children under 13.
MD HEALTH CARE ADVOCATES WANT STATE PROVISIONS: Supporters of the Affordable Care Act in Maryland said Thursday they were disappointed but not surprised by a federal appeals court's ruling against the law a day earlier, reports Bruce DePuyt for Maryland Matters. They vowed to continue their efforts to enshrine as many of the ACA's provisions into state law as they can and to do so as quickly as they can, in the event the Supreme Court delivers the ultimate death blow.
OPINION: MOCO VAPING BAN NEEDED: David Lublin expresses support for a Montgomery County bill would prohibit the sale of e-cigarettes within a half-mile of any middle or high school in a blog post on The Seventh State. The bill would eliminate sales at 19 of the 22 existing shops, as well as preventing many of the other 600 retailers who sell vape materials from easily picking up the slack in sales to minors.
BALTIMORE DPW WORKER INDICTED: A Baltimore Public Works employee was indicted Thursday on federal charges of extortion, reports WMAR. Ronald Maurice Smith allegedly used his perks as a Baltimore DPW Water and Waste Management supervisor to get paid cash by property owners or developers and put in services without paying city fees or obtaining permits.
PURPLE LINE OPENING: The first part of the Purple Line will open in late 2022 in a five-mile stretch between the New Carrollton and College Park-U of Md. Metro stations in Prince George's County, reports Katherine Shaver for the Post.
CITY, STATE WORKING TO FLAG HOMEOWNER TAX CREDITS: City and state officials say they regularly double-check to make sure people receiving a property tax credit for homeowners are eligible for the benefit, reports Wilborn Nobles for the Sun. But, those checks might not have flagged the property of Baltimore Mayor Jack Young, who promised to repay $1,095 this week for receiving the tax credit for a home in which he did not live.
GAG ORDERS STOPPED: City Solicitor Andre Davis says that Baltimore will stop using gag orders to settle claims against the city, reports Fern Shen for Baltimore Brew. The orders had been struck down as unconstitutional by the 4thCircuit Court of Appeals as a result of an ACLU lawsuit on behalf of plaintiff Ashley Overbey and the Baltimore Brew website.
GRIFFITH GETS GOP RECOMMENDATION FOR DELEGATE SEAT: The Republican Central Committee of Harford County submitted a unanimous recommendation for Gov. Larry Hogan to appoint Mike Griffith of Bel Air and current RCCHC Chairman, to fill the vacated District 35B Delegate seat in Annapolis, reports the Dagger News Service.
OYSTER BAR RECOGNIZED: Maryland Comptroller Peter Franchot recognized National Harbor restaurant Walrus Oyster and Ale House for its oyster shell recycling efforts, reports Demetrius Dillard for the Prince George's Sentinel.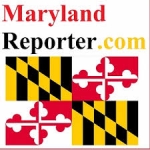 MarylandReporter.com is a daily news website produced by journalists committed to making state government as open, transparent, accountable and responsive as possible – in deed, not just in promise. We believe the people who pay for this government are entitled to have their money spent in an efficient and effective way, and that they are entitled to keep as much of their hard-earned dollars as they possibly can.