Debt ceiling fight leads Van Hollen, Democrats to revive proposal to eliminate the debt ceiling
By AUZINEA BACON
WASHINGTON – Democratic Sens. Chris Van Hollen of Maryland and Brian Schatz of Hawaii have reintroduced a bill to get rid of the national debt limit set by Congress.
The Biden administration and congressional Democrats are in a face-off with GOP lawmakers over raising the debt limit. The United States government could hit the ceiling, meaning the Treasury Department would run out of funds and could no longer take on more debt, as early as June.
Failure to reach an agreement to raise the debt ceiling could trigger a government shutdown, lower the U.S. credit rating and set off a wave of other negative economic impacts.
The senators' bill proposes a more permanent solution to prevent a debt default: avoid it altogether.
"A debt default by the United States would throw our economy into chaos and trigger massive job losses," Van Hollen said in a statement. "It is time to defuse this economic time bomb that is repeatedly and recklessly used to threaten an economic doomsday in order to impose a radical political agenda. Let's focus on real budget solutions to meet our national priorities in a fiscally responsible way."
"Republicans are using the debt limit to hold the country hostage," said Schatz, the lead sponsor on the bill. "We need to stop playing this very dangerous game with the nation's economy and get rid of the debt ceiling."
On Feb. 15, the Congressional Budget Office projected that the money would run out between July and September, depending on April tax revenues. The Treasury Department is expected next week to provide an updated estimate of when it would exhaust its emergency measures to prevent the default.
Sen. Michael Bennet, D-Colorado, said the debt ceiling causes fights year after year. Eliminating the debt ceiling would permanently remove the threat of a debt default, Bennet said.
The current limit includes $31.4 trillion for federal spending like Social Security, interest on the national debt, and Medicare costs.
Republicans have argued that the debt limit and federal spending go hand-in-hand.
"No clean debt ceiling is going to pass the House," House Speaker Kevin McCarthy, R-California, said after the GOP majority in his chamber passed a debt limit measure that included spending cuts. President Joe Biden and Senate Majority Leader Chuck Schumer, D-New York, rejected the proposal.
Democrats point out that the debt is mostly made of mandatory expenses that already have been incurred and that can't simply be cut.
"By keeping (the debt ceiling) in place, we are choosing to flirt with an economic recession every time Republicans use it as political leverage," Schatz said in a statement.
Increasing the debt limit is nothing new: it has been done many times – and under both Republican and Democratic administrations and Congresses – since the debt ceiling was enacted in 1917. However, proposals to abolish the debt limit entirely have been more controversial.
Schatz first introduced a bill abolishing the debt ceiling in 2017 with only two cosponsors. He tried again in 2019, with a companion House bill introduced by Rep. Bill Foster, D-Illinois. The pair tried again unsuccessfully in 2021.
Democrats in 2021 also proposed the Debt Ceiling Reform Act, which would have repealed the debt ceiling and given the treasury secretary full authority to issue new debt if the president notified Congress that new debt is needed.
Last fall, President Joe Biden called the idea of eliminating the debt ceiling "irresponsible," after House Democrats led by Rep. Brendan Boyle, D-Pennsylvania, wrote a letter urging passage of the Debt Ceiling Reform Act.
Denmark is the only other democratic country with a debt limit, although it does not pose the same issues as the debt ceiling in the United States. In Denmark, the debt limit is set far above the debt levels, according to the Atlantic Council. The country's debt makes up 16% of its debt ceiling.
In addition to Van Hollen and Schatz, nine other Democrats are co-sponsoring the debt ceiling elimination bill: Sens. Bob Casey of Pennsylvania, Mazie Horono of Hawaii, Michael Bennet of Colorado, Ben Ray Lujan of New Mexico, Dick Durbin of Illinois, Martin Heinrich of New Mexico, Elizabeth Warren of Massachusetts, Chris Murphy of Connecticut and Tina Smith of Minnesota.
"It's dangerous and fiscally irresponsible to play games with the debt ceiling at the risk of our nation's economic well-being," Durbin said.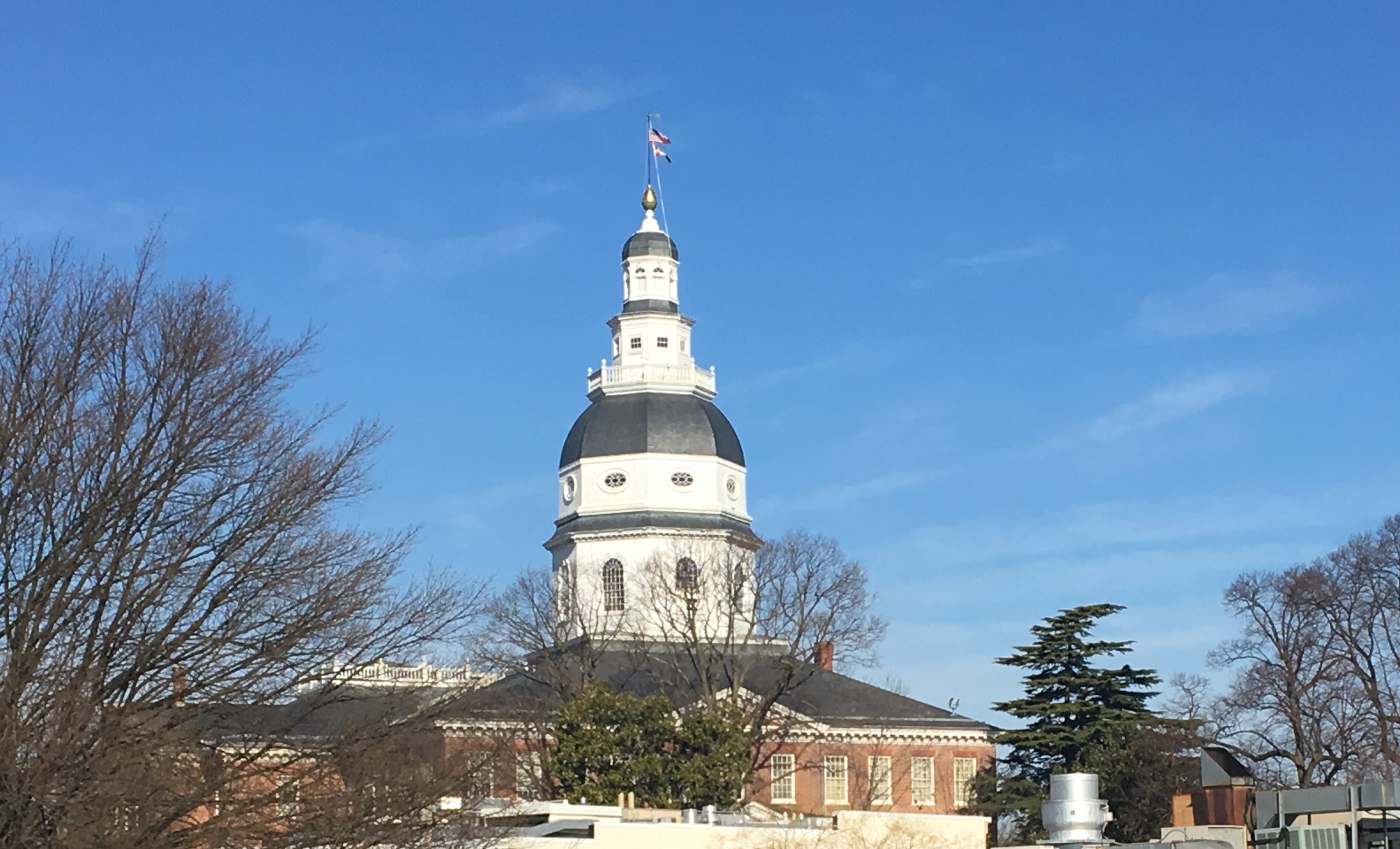 Capital News Service is a student-powered news organization run by the University of Maryland Philip Merrill College of Journalism. With bureaus in Annapolis and Washington run by professional journalists with decades of experience, they deliver news in multiple formats via partner news organizations and a destination Website.