COVID-19 Strike Team Revisits Sagepoint Nursing Home Days After 1st Employee Death, 91 Cases Alleged
State officials sent a Covid-19 "strike team" of healthcare professionals to Sagepoint Senior Living Services in LaPlata Monday — the second time this month.
The team arrived three days after the facility suffered its first employee death Friday and 91 cases of coronavirus cases were alleged by the nursing staff interviewed for this article. The second strike team also comes on the heels of the Baltimore Post-Examiner stories detailing the suspected COVID-19 outbreaks and deaths at Charles County nursing homes, which led to a visit from a Fox 5 camera crew at Sagepoint Friday.
The state's response follows an April 6 strike team visit where 200 residents were tested for the virus. It was also the same week families first learned of a potential COVID-19 outbreak at the facility, according to multiple interviews with staff and family members.
Since then at least two nursing staff have resigned citing a lack of transparency by upper management, unsafe working conditions, and a massive staffing shortage.
Another employee remains in critical condition at a nearby hospital, staff said on the condition of anonymity – fearing retribution by upper management.
"What was happening was not right," said Kamara David, a former geriatric nursing assistant who resigned from Sagepoint April 15. "To me, they were playing Russian Roulette with people's lives.  They were not taking [the outbreak] seriously and were lying to families and staff. Lives were lost unnecessarily."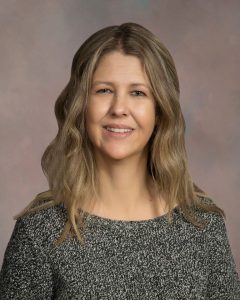 Andrea Dwyer, Sagepoint president and CEO, did not return a call for comment Wednesday afternoon. Leadership at the nursing home facility – which boasts about transparency on its website in messages to family members – has not responded to the Baltimore Post-Examiner's request for comment during the course of this publication's investigation into the nursing home.
David said she lost a dear friend and coworker to the virus Friday. The nursing aide's death was the first to be confirmed confidentially by Sagepoint nursing staff. The Baltimore Post-Examiner is not identifying the worker for privacy reasons.
"They swept everything under the rug," David said of Sagepoint management. "Instead of being transparent and apologizing, they were trying to save face and were not taking responsibility for what was going on."
David took to Facebook April 17 for 26 minutes, the first Sagepoint staff member to speak publicly about the facility. In her post, she said she could no longer associate her professional name with the standards at Sagepoint.
"Half of the residents – more than half of the residents – are infected," David said on Facebook. "At least 15 patients died in two weeks. That's like one every day. Employees are on ventilators. One you just lost. You had one of the most precious assets and most dedicated employees, and for nothing!"
On April 17, the Baltimore Post-Examiner reported eight confirmed COVID-19 resident fatalities.
"I could not in all conscious go back there," said a registered nurse who resigned from Sagepoint and requested anonymity. "They were moving nurses around from unit to unit with no staff testing. I am still so scared for the people there."
The nurse said nursing supervisors made fun of her when she expressed concerns about unsafe nursing practices.
A certified nursing assistant, also interviewed for this article, said she expressed her own concerns about cross-contamination.
"I counted myself 91 positive [resident] cases in 100 and 200 units,"  she said, also requesting anonymity.
On Friday, Sagepoint spokeswoman Joyce Riggs and the deputy director of the Maryland Health Department, Dr. Howard Haft, held a press conference at the LaPlata site to address concerns raised by media reports.
Riggs denied accusations alleging Sagepoint wasn't transparent about the spread of the virus. The spokeswoman said regular posts on the organization's website have updated family members since the first case was detected in late March.
"Since the beginning of the COVID-19 pandemic, Sagepoint has recognized the need to have full, frequent, and transparent communication, in accordance with HIPPA guidelines with residents' family members, community partners, and all those we needed to communicate with," Riggs said.
Riggs said in fact, Sagepoint had been ahead of the curve. A point she said the Charles County Health Officer Dr. Suzan Lowry backs.
"The first person to test positive was March 30 at Sagepoint," Riggs said. "Immediately  we took the following actions – we implemented a plan to test all patients, … to cohort patients into positive and non-positive areas to reduce the spread, and we designated staff to take care of people in those areas."
Riggs said Sagepoint made sure to follow all the required guidelines.
"We were ahead of the curve in trying to make sure we did what was best for our patients," Riggs said. "We continued communications directly with every family member that was the designated point of contact. … We think we've come above and beyond to communicate with the family members."
David, along with a registered nurse and certified nursing assistant interviewed for this article, called the claims patently false.
"Sagepoint's lying," the nurse said. "They're being deceptive."
"The news conference was filled with blatant lies," the nursing assistant said.
Riggs was asked by media to respond to allegations that the nursing staff who were out sick and in isolation, who had doctor's notes not to return, but were still being pressured to return sooner than they should.
She responded with a caveat at the end of her statement.
"We were able to get access to rapid testing," Riggs said. "In some cases, the testing was taking very long. We were having the worker go out and get the test, and it was taking very long to get them back. Working with our community partners we were able to access rapid testing which we made available to those employees that were out, so that we could quickly determine were they positive, were they negative, and if they were negative, to be able to bring them back.
"We had access to new testing equipment that we made available to employees just this week."
According to numerous employee interviews conducted prior to Monday, Sagepoint did not provide any testing for its day-to-day employees. Employees were required to pay for and acquire their own tests.
"Let it be known (Chief Nursing Officer) Michelle Buscher had tests, but she would not give them out to everybody," the nurse's aide said. "None of the day to day [employees], the ones who actually interacted with patients got tested."
The aide said nursing gowns were also locked away.
"Before coronavirus, thin yellow plastic gowns we use to use, we had those available on the floor all the time," she said. "With COVID-19, they took all those items and locked them away."
Another person who worked at Sagepoint said the gowns would be worn from room to room, never changed as they went from patient to patient.

Staffing shortage
Riggs also said Sagepoint was meeting the required employee-patient ratio required by the state. Staff, again, said the assertion by Riggs was false.
Staffing sheets had nearly as many blank slots as filled shifts, said the nurse's aide, who provided a copy of an April 17 staffing sheet.
Sixty-percent of the required shifts were filled, while 40 percent were vacant.
"They said we are at the state level of employees, that is absolutely not true," the aide said of Riggs' comment during the press conference.  "Employees have walked out on their shift because they felt like they weren't protected. There are places where there should be 3 or 4 aides, but they only have 1 or 2. People are working 16-hour shifts."
Multiple Sagepoint nursing staff said the nurse-patient ratio was at times 20-to-1 because so many workers were out sick with either confirmed or suspected cases of coronavirus.
Often times staff claimed they were bullied into returning to work at Sagepoint before their test results were returned.
"The health department told me to quarantine," an aide who was awaiting her COVID-19 test results. "[Sagepoint] told me I would need a note from the health department, and that if I couldn't provide said note, that would be considered abandonment and I would lose my license for that. "
The warning signs had been present for weeks, but some of the staff said they were terrified to report what was going on inside the facility for fear of losing their jobs. Concerns and complaints to management were ignored, family members said.
At the press conference, Riggs was asked why Sagepoint didn't report confirmed coronavirus cases to the public like other nursing homes in Maryland had?
"Our requirement is to report that information up to the Maryland Department of health," Riggs said. "The Maryland Department health decides when that information gets released."
State health department officials did not respond to a request seeking confirmation of the assertion Riggs made.
However, Howard Haft, deputy director of the Maryland Health Department – who participated in the press conference with Riggs – said he was comfortable that facilities are communicating information on a regular basis to those who need to be informed.
"We're going to be aggregating some information across the county and the state in a reasonable way," Haft said of nursing home COVID-19 data. He now speaks on behalf of the Charles County Department of Health. "Right now we don't have a responsible way to report that kind of apples-to-apples [comparison] across facilities. I'm sure that will be very soon."
On Saturday, Mike Ricci, a spokesman for Gov. Larry Hogan, Jr., tweeted out the number of confirmed coronavirus cases for all Charles County nursing homes.
1. The Charles County Department of Health has identified 101 cases of COVID-19 in county nursing homes and assisted living facilities, including those at Sagepoint Nursing and Rehabilitation Center.

— Mike Ricci (@riccimike) April 18, 2020
The case numbers, however, don't correspond with reports from staff at Sagepoint – who said as of Thursday there were 91 cases among the residents.
The figures also largely contrast with tweets Ricci sent out between Thursday and Saturday that were based on zip code. The Hogan administration recently began providing the number of coronavirus cases by zip code.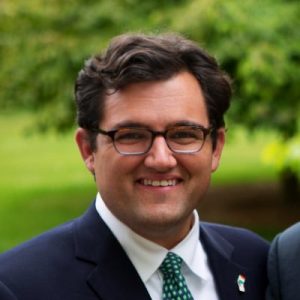 According to two tweets Ricci sent on Thursday and Saturday, the zip code – 20646 – where Sagepoint facilities with in-house residents are located, the county had 38 confirmed coronavirus cases Thursday and 43 Saturday.
Ricci did not respond to the Baltimore Post-Examiner seeking clarity on the discrepancies.
"The Maryland Department of Health (MDH) receives confirmed cases from the MDH Lab, as well as private/commercial labs and medical facilities," Maryland Health Department Asst. Deputy of Communications Charles Gischlar said. "All data is preliminary, and information is updated as it becomes available. MDH uses the National Electronic Disease Surveillance System (NEDSS) to receive case information.
"When a Strike Team is deployed to a facility, those test results are sent to the state lab for the fastest turnaround time, which is usually one or two days," Gischlar said. "The Maryland Department of Health updates data daily during the 10:00 a.m. hour based on the most recently available information. All data are preliminary and are subject to change based on additional reporting."
New federal reporting guidelines for nursing homes
Soon, nursing homes across the country will be required to report coronavirus cases directly to the federal government, according to a memorandum from the Centers for Medicare & Medicaid Services. April 19 memorandum.
New directives will be provided to nursing homes, like Sagepoint that rely on federal dollars to operate, to report COVID-19 cases not only to state and local health offices, but also directly to the Centers for Disease Control and Prevention.
"In rulemaking that will follow, CMS is requiring facilities to report this data to the Centers for Disease Control and Prevention (CDC) in a standardized format and frequency defined by CMS and CDC. Failure to report cases of residents or staff who have confirmed COVID -19 and Persons under Investigation (PUI) could result in an enforcement action," the document states.
In addition, CMS will require nursing home facilities to notify its residents and point of contact of conditions inside a facility. This includes informing residents and their representatives within 12 hours of a single confirmed case of coronavirus, or three-or-more residents, or staff, with a new-onset of respiratory symptoms that occur within 72 hours.
Updates to residents and their representatives must be provided weekly, or each time a confirmed COVID-19 case is identified and, or whenever three or more residents or staff with new onset of respiratory symptoms occur within 72 hours.
Facilities will also be required to include mitigation plans to prevent or reduce the risk of transmission, including if normal operations in the nursing home will be altered.
Maryland has seen an uptick in the number of nursing home COVID-19 cases across the state recently.
Hogan said at an April 7 press conference 90 nursing homes and long-term care facilities in Maryland have been affected by "cases and clusters" of the coronavirus. Pleasant View Nursing Home in Carroll County has suffered 24 COVID-19 related deaths as of April 13, according to the Carroll County Health Department.
On Wednesday, Maryland health officials reported 14,775 confirmed COVID-19 cases and 631 deaths statewide.  Included in those figures, Charles County reported 427 cases and 29 deaths.
"I don't care how old they are, their lives matter," the registered nurse interviewed for this story said. "This is the worst facility I've ever worked for in my entire life."

Glynis Kazanjian is a freelance journalist and award-winning investigative reporter with an eye for transparency and accountability in government and politics. Kazanjian's reporting has triggered state investigations in police corruption, as well as changes to state policy in campaign finance and regulatory reform. During her 10-year freelance journey, she has also worked for cable television production companies like the Discovery Channel and Reelz providing true crime timelines for television series scripts.