Counties disappointed they didn't get back highway user revenues
Photo by Dru with Creative Commons License
By Rebecca Lessner
For MarylandReporter.com
The top priority for county and municipal officials in Maryland is the restoration of highway user revenues used to build local roads, but Gov. Larry Hogan is actually giving them $16 million less in his budget, despite promises to restore it during his campaign..
"We're basically kicking the can down the road, ultimately it will come full circle and become an even a bigger problem," Washington County Commissioner John Barr of the Maryland Association of Counties (MACo) warned the Budget and Taxation Committee at briefing on Tuesday.
The reduced funds counties and towns are given only help them limp along until funds for essential repairs are raised. Thus, they say they are wasting money on band-aid fixes that will only last a short time.
Members of MACo and the Maryland Municipal League (MML) briefed the committee on legislative priorities for the 2015 year and the upcoming 2016 fiscal year, which included the diminishing highway revenue funds.
Sen. Roger Manno, D-Montgomery, asked, "How hard is it to plan, not knowing whether the county will be receiving user revenues?"
They answered that with infrastructure deteriorating, the longer the repairs are delayed the more costly they will become.
Counties end up with a disproportionate amount of money going back to pay for repairs they have already made, and that in turn negatively impacts their ability to plan for the future.
"The plan is on paper and you have to move it to reality, and the reality is that you simply cannot implement the plans that you have," said MACo President Isiah Leggett, the Montgomery County executive.
Lost $2.1 billion in expected funding since 2010
Since 2010, the former $555 million budget given to local jurisdiction for local transportation funding, "has been drastically cut back to $167 million," said Barr. "Prior to Fiscal Year 2010 local governments received 30% of highway user revenues, now funds received have dropped to 9.5%. The culmative loss of roadway investment across our state Maryland, is approximately $2.1 billion in the past five years."
Bruce Wall, president of the Maryland Municipal League and mayor of Chesapeake Beach, said when not enough funds are provided, towns are forced to pull funds from other departments such as police, trash, recycling and parks and recreation programs.
Barr said Washington County has resorted to tar and chip road maintenance over the more costly hot asphalt overlay. Tar and chip lasts about five years versus 15 years for asphalt.
Baltimore Mayor Stephanie Rawlings-Blake asks for help but not a handout, "When it comes to funding for transportation we are on empty," Rawlings-Blake said.
When the roads deteriorate it is seen as a state problem, not a local problem.
"We are in this together, our citizens do not make that distinction." said Mayor Rawlings-Blake. "Aging infrastructure doesn't stop aging just because there's a change in the administration…We're still taking a look at the budget, but our initial read puts us in peril."
Wall agreed that the "the cuts are deep and painful," He calls for a plan to be made that enables a "stable, long-term transportation funding solution."
"We understand the need to cut spending to balance the state budget,"said Wall. "However, we also understand the economy is improving, and to maximize those benefits the state will need to attract new businesses and new residents, which means that the transportation infrastructure must keep pace to accommodate future growth and development in our cities and towns."
Jonathan Seeman, Budget and Finance Director of Queen Annes County, found that "even with a slightly improved climate, we're still behind and playing catch-up."
Hogan's budget advisers are worried about the state's rising debt service to pay off its bonds. Now, with the loss of highway user revenue, local jurisdictions are racking up their own debt to pay for projects that used to be funded by the state, said Seeman. "Our debt has limits too."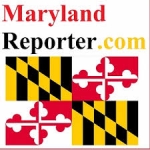 MarylandReporter.com is a daily news website produced by journalists committed to making state government as open, transparent, accountable and responsive as possible – in deed, not just in promise. We believe the people who pay for this government are entitled to have their money spent in an efficient and effective way, and that they are entitled to keep as much of their hard-earned dollars as they possibly can.