Could Trump serve as president if he were a convicted felon? Yes, he could, legal analysts say
Recent news surrounding the 37-count felony indictment against former President Donald Trump on charges related to the alleged mishandling of classified documents in the Mar-a-Lago case has led many pundits to ask whether Trump could again serve as president if he is both convicted and elected to that office.
That Trump is the first former president to be indicted on federal criminal charges has done little to diminish his standing with the GOP base, as polls continue to show him as the overwhelming favorite among potential 2024 Republican primary voters. Some polls even show Trump leading President Joe Biden in a potential rematch.
In addition to the federal charges, Trump faces state criminal charges in New York vis-a-vis a 34-count felony indictment related to alleged hush-money payments made to an adult film star during the final days of the 2016 presidential campaign.
Trump is under investigation in Georgia in relation to allegations he tried to influence the outcome of that state's vote in the 2020 presidential election and faces a federal investigation related to a possible alleged criminal conspiracy in the events surrounding the Jan. 6, 2021 attack on the U.S. Capitol.
Trump pleaded not guilty to all of the charges in both the classified documents case and the alleged hush-money case. Trump has denied allegations he tried to manipulate the outcome of the vote in Georgia, and denies any involvement in the Jan. 6 insurrection.
As for civil cases, Trump was recently found liable of sexual assault and defamation in a suit brought by a New York woman who accused Trump of having raped her in a dressing room of a Manhattan department store in 1996. Trump was found not liable for rape.
Trump is the subject of an ongoing civil fraud suit brought by New York Attorney General Letitia James related to allegations of wrongdoing on behalf of the Trump Organization. Trump has denied any wrongdoing in the case. Civil cases do not carry jail time, only monetary judgements.
But, if Trump is found guilty of a felony and again wins the White House, could he legally serve as commander-in-chief? And could he pardon himself?  
"He (Trump) might be impeached for high crimes and misdemeanors, but the only rules for eligibility are born in the U.S., U.S. Citizen, lived here for 14 years, and over [age] 35," Mark Graber, a professor of constitutional law at the University of Maryland Francis King Carey School of Law, told Baltimore Post-Examiner. 
"The text says pardons for offenses against the United States except impeachments. Sure seems like he can pardon himself," Graber added.
But even if Trump could not pardon himself, he might be able to lead the nation from a prison cell if need be, Graber said.
"No obligation to live in the White House. There is no law requiring the president to live anywhere."
John Malcolm, a former federal prosecutor and now Vice President of the Institute for Constitutional Government at the Heritage Foundation, said if Trump is elected and convicted of a state crime-he might still have a card to play.
"This is certainly unchartered territory…However, there is some pretty good authority that state officials cannot stand in the way of the legitimate exercise of federal authority. And a president trying to act as president is the ultimate federal authority. I think that he (Trump) would have a fairly decent argument that whether he could pardon himself for the state offenses or not-that the state by keeping him incarcerated would be interfering with his ability to carry out his federal duties."
"If he was convicted of a state offense, and if he were incarcerated, I do not think that he would be required to serve the remainder of his sentence in a state facility," Malcolm added.
Like Graber, Malcolm said a felony conviction would not negate Trump's authority to serve as president, but it might lead to impeachment proceedings.
As for presidential pardon power, it is limited to federal offenses, Malcolm said.
"That is a matter for which experts have disagreed. It is my view that in all probability that he (Trump) could pardon himself for the federal offenses if he were convicted. The pardon power is plenary. There are not many exceptions. It is limited however to federal offenses and not state offenses. It would be harder for him to pardon himself if he is convicted in New York."
What are some of the possible political consequences of a self-pardon? What would the optics be? 
"At present, the House GOP is little more than a Trump rubber stamp," said Todd Eberly, a professor of political science at St. Mary's College of Maryland. "House Republicans are considering a resolution to "expunge" Trump's impeachment. There's no provision for that in the Constitution and it would have no practical effect. So I suspect that if Trump decided to take the unprecedented and constitutionally questionable step of pardoning himself, the House GOP would raise no objections. I think such a move would be less well-received in the Senate. I believe that Senators such as Romney and Murkowski would view it as an abuse of power."
Eberly said the balance of power in Congress might determine whether Trump remains in office.
"If there's a GOP majority in the House then there's no chance of an indictment. Given how polarized our politics are, Trump could be caught on tape trading nuclear secrets to Russia in exchange for a Big Mac and the GOP wouldn't impeach him. If he's convicted and THEN elected and there's a Democratic House majority, I doubt they would impeach him for a conviction that came prior to the election. That said, if Trump were to pardon himself, Democrats and a few Senate Republicans may see that as an abuse of power that warrants impeachment."
As for the optics of a self-pardon, the U.S. would "look like a banana republic," Eberly said.
"To allow a president to pardon himself is to cast aside the concept of checks and balances in our Constitution. As Laurence Tribe explained, the pardon power was derived from the power of monarchs to issue pardons and reprieves, but there is no record of a monarch ever pardoning themself. If the traditional power to pardon included one self, monarchs would pardon themselves, abdicate, and then get to keep their heads. If Trump were to pardon himself it would cause a constitutional crisis and we'd look like a banana republic."
Richard Vatz, a professor emeritus of political persuasion who taught at Towson University, said a self-pardon might even alienate Republicans.
"The appearance of a president maneuvering the system to pardon himself might be legal, but it would be so reminiscent of illegitimate governments that I think even the stable 30% that constitute Trump supporters might be mortified, despite their high threshold of mortification."
However, Vatz said House Republicans likely still would not impeach Trump.
"Trump has become even more self-obsessed to the detriment of the country than he was during his term in office, and the electorate ought to realize that he is not fit to be president. If Trump should be elected, a Republican House will not impeach him."
There is precedent of incarcerated presidential candidates. In 1920, Socialist Party candidate Eugene Debs sought the office from a prison cell. Debs garnered 3.4% of the popular vote in that election. The campaign was his fifth attempt to win the White House.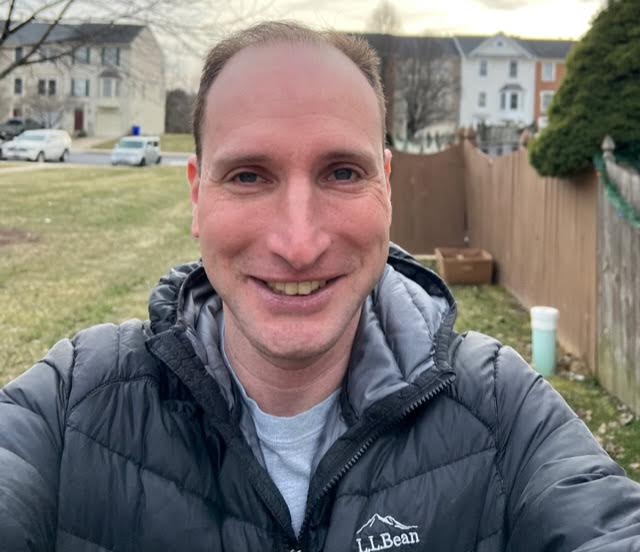 Bryan is an award-winning political journalist who has extensive experience covering Congress and Maryland state government.
His work includes coverage of the election of Donald Trump, the confirmation hearings of Supreme Court Justice Brett Kavanaugh and attorneys general William Barr and Jeff Sessions-as well as that of the Maryland General Assembly, Gov. Larry Hogan, and the COVID-19 pandemic.
Bryan has broken stories involving athletic and sexual assault scandals with the Baltimore Post-Examiner.
His original UMBC investigation gained international attention, was featured in People Magazine and he was interviewed by ABC's "Good Morning America" and local radio stations. Bryan broke subsequent stories documenting UMBC's omission of a sexual assault on their daily crime log and a federal investigation related to the university's handling of an alleged sexual assault.