Confessions of an Oriole fan
As the Orioles' year winds down, I have a few confessions to make regarding this most difficult year.
1) I confess that I was initially excited that the O's had a new management team coupled with the strong belief that the new administration would have more autonomy than those of recent memory. I understood the need to jettison contract players from the great decline of the past several years. I was in on the rebuild and supported the team. I felt strongly the team was building a better future.
2) I confess that as the season comes to an end I have mixed thoughts about the "process" the Orioles have used to build that future. What makes it so hard is that the young men are trying their level best to produce yet management, playing the long game, is playing to lose. Tanking. Losing to win later. On purpose.
3) I confess that I didn't like seeing infielders playing the outfield. Mancini and Wilkerson have done a credible job but they have played deep because they are infielders. I understand the rationale to get bats in the lineup but why did Mancini, for example, train for years as an infielder to be put in the outfield as a major leaguer. He's been a team guy but he didn't have a position and it may have cost him an All-Star spot.  Our outfield, through no fault of the players, was defensively bad by design. Management put them out there. It is reasonable to expect to see major league outfielders play the outfield on a major league team. Any year. Every year.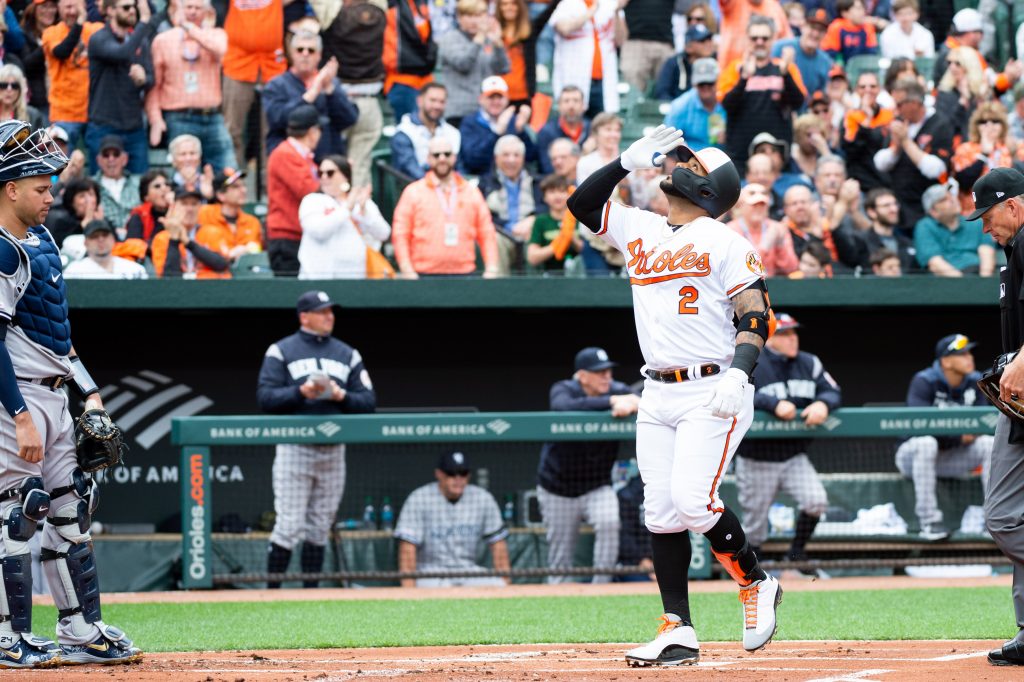 4) I confess that releasing Mike Yastrzemski was a mistake. All those scouts that were just fired were high on this kid who had never been given a fair shot in the majors. Ironically, we needed outfielders this year and had to use the wavier wire to catch and release(i.e., Broxton). Everything the prior administration did was not all bad. The new guys bombed on Yastrzemski. On a team built on chances, he never got one.
5) I confess I enjoyed watching Means, Alberto, Nunez, Ruiz, and Santander establishing themselves with the team. I was really proud of the month of July when the team played .500 ball. The July effort will likely cost the team 1st pick in the next draft so I'm not sure if management was happy about July. Losing to win does come with some strange ethical freight.
6) I confess I was upset they traded Cashner in July because when Means or Cashner (and sometimes Bundy) pitched we had a slim chance to win. It wasn't much to hang on to but it was all we had. Our pitching was terrible but Cashner was a little speck of hope that we might just win today. Was it worth two lowly draft picks? It wasn't worth it to the paying fools like me. The team really did sink in August.
7) I confess that I'm sorry about the travails of Chris Davis. Everyone feels bad. But it is well past the time for resolution on this issue. No team in either league would keep Davis on the team the way the Orioles have. Davis has altered our outfield defense each time he played. Make a move. For the good of everyone. No one can say he wasn't given every opportunity to improve but there is one certainty: he helped the team lose more games this year.
8) I confess I that I never want to read that the O's claimed a pitcher off the wavier wire. We went back to the waiver wire for the usual castaways with predictable performances. Of course, management talked them up but talking is not pitching. The only surprise was when one waiver wire pitcher made it to the 5th inning. There were minor league players, including pitchers, that could have improved the team but were not promoted. Was that by design?
After this year, I confess that rebuilds should not be attempted this way.  Put the best team on the field that one can. No one can convince me that we saw the best team play this year. Forget getting the best draft picks. Good draft picks are based on the people that pick them, not necessarily the order. Play major league outfielders in the outfield. Keep one of your last good pitchers. Management should always play to win like the Oriole players did this year. Playing to lose is tanking and tanking is an unethical strategy. Losing to win later might help a team rebuild quickly but in the long run, it hurts the game.
Dudley Thompson lives in Girdletree, MD., population 106. He was born, raised, and lived most of his life in Baltimore. He worked for the News-American on the advertising side until it closed in '86. His second career was teaching in juvenile jails for the Maryland State Department of Education. He holds a Masters in Liberal Arts from Johns Hopkins University, '77, and a B.A from the University of Maryland,'74.