Clinton and Trump surrogates play the spin game
HEMPSTEAD, NY (Talk Media News) – Donald Trump and Hillary Clinton's surrogates put their spin on the debate Monday evening with each side claiming victory.
Rev. Jesse Jackson said Clinton demolished Trump because the Republican nominee was largely unprepared.
"He was dropping pebbles and she was dropping boulders," Jackson said. "He was largely uniformed."
Jackson suggested that Trump's expansive primary field competition was insufficient preparation for a one-on-one exchange with Clinton.
"He didn't have the cushion of 15 other people to protect him… when he ran out of something to say he became repetitious," Jackson said.
Jackson flat-out rejected Trump's frequently touted debate assertion that trade tariffs might help prevent U.S. manufacturing jobs from being outsourced.
"It's not gonna happen," Jackson said. "We're losing jobs to temporary workers."
Sen. Jeff Sessions (R-Ala.) was an early Trump supporter. Sessions said Trump's debate performance reaffirmed that he is ready to serve as president.
"Donald Trump demonstrated that he's a person that's ready to fix the problems facing this country and he understands them," Sessions said.
Sessions attributed many of the nation's current problems to "poor management, poor deal making, bad trade policies and bogus failed immigration policies."
Sessions said Trump is a man of action and suggested that Clinton's candidacy largely consists of insincere platitudes.
"It's a choice between talk, speeches and results," Sessions said. "Donald Trump's a man that produces results and he's committed to this country."
Rep. Adam Smith (D-Calif.) said Clinton dominated the debate.
"I thought Secretary Clinton did a fabulous job," Schiff said. "She had a great command of the issues. She articulated her vision for the country and I think that's exactly what her primary mission was tonight; to reach that larger audience that really hadn't tuned in until this evening."
Schiff said Trump appeared to be largely unprepared for the debate.
"Donald Trump really did not put the preparation in for the debate that he should have," Schiff said. "On several issues he was completely unprepared; really didn't lay out any plans or policies for what he would to move the country forward."
Schiff also said that Trump's self-professed admiration for Russian president Vladimir Putin is extremely troubling.
"The reality is he has been an apologist for Vladimir Putin," Schiff said. "I think Ronald Reagan would be rolling over in his grave if he knew what Donald Trump was doing in cozying up to this Russian autocrat."
Former Republican Massachusetts Sen. Scott Brown said both candidates performed extremely well.
"I think it was draw," Brown said. "I think he hit some great points and she hit some great points."
Brown said Trump missed some major opportunities.
"I thought if Trump really hit a home run today he would be able to really close the door-but I think it keeps it open to the next debate which is great for democracy," Brown said.
This article is republished with permission from Talk Media News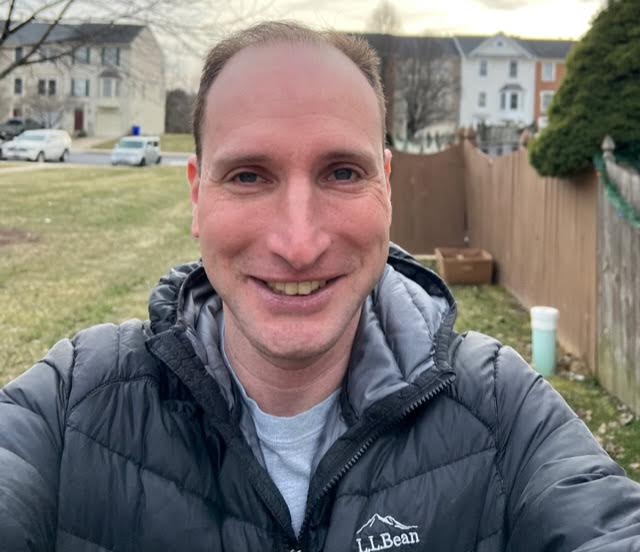 Bryan is an award-winning political journalist who has extensive experience covering Congress and Maryland state government.
His work includes coverage of the election of Donald Trump, the confirmation hearings of Supreme Court Justice Brett Kavanaugh and attorneys general William Barr and Jeff Sessions-as well as that of the Maryland General Assembly, Gov. Larry Hogan, and the COVID-19 pandemic.
Bryan has broken stories involving athletic and sexual assault scandals with the Baltimore Post-Examiner.
His original UMBC investigation gained international attention, was featured in People Magazine and he was interviewed by ABC's "Good Morning America" and local radio stations. Bryan broke subsequent stories documenting UMBC's omission of a sexual assault on their daily crime log and a federal investigation related to the university's handling of an alleged sexual assault.