Christian Massa to produce new film 'The Sounds Of Healing'
Christian Massa has signed to produce and direct a short self-written drama "The Sounds Of Healing" alongside his brother Joe, the plot of which is being kept under wraps.
Massa is also planning to take a supporting role in the short film which will shoot in 2020.
Joe Massa, bother of Christian has signed on as director and plans to take a principal role in the film as well.
"I am again thrilled to partner with my brother Christian on this project," Joe Massa says. "We're about to leave an indelible mark on the topic, and we can't wait for audiences to discover our vision. We want this film to serve a real purpose for those watching".
Christian Massa is an actor, filmmaker, worker, and entrepreneur. Massa created his first short film "Pressure" at 23 years old and landed the lead role on a discovery show in 2013 about the gruesome murder Ken Register. Christian has always been intrigued by the entertainment business. From acting to various entrepreneurial ventures Christian says "this will be one of the biggest projects he's worked on yet".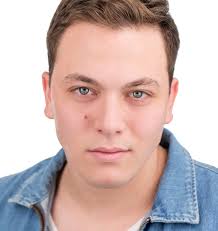 As many filmmakers start young Christian Massa and his brother Joe have been making films ever since they can remember. Joe Massa told reporters once that they have been making films since they were kids playing around with a Sony Handycam and shooting short films with it.
Being a "self-made" filmmaker and actor in 2019 is a job on its own. Christian Massa has always liked to make films geared towards helping people in need rather than making a film with no meaning. Christian's brother, Joe is also a filmmaker who has always been driven to help others as well.
Joe recently released a new web series called "My Suicide Story." In this dramatic series, Joe Massa gives real-life suicide survivors the opportunity to speak out and explain how and why they tried to commit suicide. Joe Massa said by having real survivors of suicide speak on camera about the close encounters they had with death that this will help others who are suffering from depression and suicidal thoughts. Christian Massa is the executive producer and assistant director on this project and continues to help his brother in this ongoing series.
With depression and suicide rates being higher than ever. Massa wanted to capture the true meaning of mental health through film. Christian Massa was given an Impact Award at the Los Angeles Awareness Film Festival in 2016 for his short film "Pressure" and said, "I want my films to have meaning and help the people that are suffering from this disease. My brother and I have always been motivated to make films and we plan on continuing to create and produce more projects in the years to come".
Principal photography for "The Sounds Of Healing" is set to shoot sometime nearing the spring of 2020 in Christians home town of West Haven, Connecticut. Massa tweet on November 5, "new short film alert #2020."