Bus Rapid Transit is the better way to go in Baltimore
Photo of Bus Rapid Transit station in Los Angeles.
By Chris Blake
For MarylandReporter.com
MarylandReporter.com asked a very good question last week in "With Red Line dead, what is Hogan's 'best way' for Baltimore?"
Well we really don't need to look too far to find the answer. Under the administration of Gov. Robert Ehrlich there was a realistic and affordable Red Line plan on the table. That plan was centered on using Bus Rapid Transit (BRT) as the mode of service. After his defeat, unfortunately incoming Gov. Martin O'Malley was advised to go with light rail as the preferred option for the Red Line.
From the onset of that decision, in an effort to squeeze a square light rail project into a round circle of affordability, many shortcuts and compromises were proposed. To highlight one area, take a look at the Cooks Lane segment of the project.
Cooks Lane changes
At first the plan called for two trains running along side of normal traffic on the surface of Cooks Lane, an idea met with lots of community opposition. That was followed by an ill-advised single-track tunnel, which brought about safety concerns along with the unpleasant thought of having trains just sitting on either side of the tunnel for stretches at a time while another train occupies the tunnel. Finally, a sensible double track tunnel was incorporated into the plan. However, by doing the right thing for Cooks Lane and other segments of the Red Line, the cost of the project spiraled out of control.
Other changes that have been incorporated even more recently include the routing of the trains as they exit or approach Martin Luther King Blvd, raising concerns about the possibility of damage to the homes of some nearby residents. This rather last minute, inartfully articulated change has resulted in a lawsuit against the State by some of those residents. Had Gov. Larry Hogan not pulled the plug on this project, there were bound to be more changes, and ever increasing costs.
Improving the east-west corridor 
So how do we improve east-west corridor service along and nearby Route 40, i.e. the Red Line route? Well in 2005 the Ehrlich Administration introduced the limited stop QuickBus #40 route, which some refer to as "BRT-lite." The route was introduced, in part, to demonstrate the effectiveness of enhanced bus service, even without a full compliment of BRT technology.
By all measures: safety, ridership, farebox recovery, and customer satisfaction, the QB40 has been an unquestionable public transit success story for this region. City leaders should endorse the development of a plan to have the MTA acquire a fleet of new sleek articulated bus vehicles dedicated to limited stop service along the Red Line route, and enhanced by BRT technology, to build on the great success of the QB40.
Extend the subway 
In addition, there is a transit project that will produce lots of construction and long-term unionized jobs; is affordable; and is nearly shovel ready, that would be the extension of the current MTA Subway system to Morgan State University and beyond. For some City politicos, an extension of the existing system will not be as sexy or politically satisfying as something brand new, but this is the project Baltimore needs and one the state can actually afford.
 Chris Blake can be reached at christiaan@hotmail.com. For more information about Bus Rapid Transit can be found on the Maryland Transit Administration website.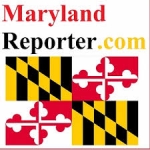 MarylandReporter.com is a daily news website produced by journalists committed to making state government as open, transparent, accountable and responsive as possible – in deed, not just in promise. We believe the people who pay for this government are entitled to have their money spent in an efficient and effective way, and that they are entitled to keep as much of their hard-earned dollars as they possibly can.