BMA host Baker Artist 2016 Awards
The Baker Artist Awards for 2016, were presented at the Baltimore Museum of Art. The winners were visual artist, Joyce J. Scott, $50,000; literary artist, Jen Grow, $20,000; performing artist, Naoko Maeshiba, $5,000; filmmaker Matt Porterfield, $5,000, and visual artist Bill Schmidt, $5,000.
A reception was held in the Antioch Court & Fox Court. Later, the program featured readings, performances and films in the BMA's Meyerhoff Auditorium.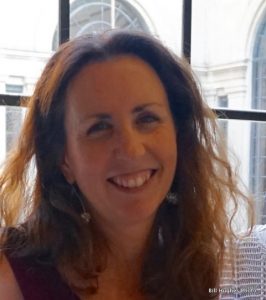 Author Jen Grow is well known in Baltimore's literary circles. Her recent book, "My Life as a Mermaid," a collection of short stories, was well received by the critics and the public at large.
Matt Porterfield, an independent filmmaker, has directed three acclaimed movies. All of them: "Hamilton," "I Used to be Darker," and "Putty Hill," were made in Baltimore and environs.
According to the program notes, the Baker Arts portfolio was created to "support artists and promote Greater Baltimore as a strong, creative community."
An exhibition reflecting examples of the works of the winners will be on display in the May Gallery at the BMA until September 11, 2016.
The Baker Artist Awards and the exhibition are funded by the William G. Baker Memorial Fund and are a program of the Greater Baltimore Cultural Alliance.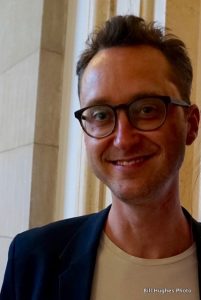 To learn more details on all five of winners, go to Baker Artist.
Check out the Facebook photos.

Bill Hughes is an attorney, author, actor and photographer. His latest book is "Byline Baltimore." It can be found at: https://www.amazon.com/William-Hughes/e/B00N7MGPXO/ref=dp_byline_cont_book_1