Bills seek to boost government transparency, accountability
By Alessia Grunberger
For MarylandReporter.com
Government transparency was the reoccurring theme at Wednesday's House Health and Government Operations Committee hearing, as lawmakers pushed for the passage of multiple bills that would beef up requirements of the Open Meetings Act.
As it now stands, the Open Meetings Act requires local- and state-level public bodies to hold open sessions in a location that is accessible to attendees, provide the public adequate notice of those sessions and allow them to view the respective meeting minutes.
The act's goals are to strengthen the people's trust in government, guarantee that the government is held accountable and better allow the public to effectively participate in the political deliberations and decisions that affect them.
Requirements for Providing Agendas – HB 217
In an effort to make government more transparent and better allow Marylanders to make an informed decision about whether or not to attend a meeting, this bill would require a public body to provide the public with a meeting agenda as soon as possible or at least 24 hours before the start of an open session.
"The Open Meetings Act has made great strides toward transparency by ensuring that public bodies are open and available to those that they intend to service, and that's great," said Del. Susan Krebs, R-Carroll. "But the Open Meetings Act is not perfect. This loophole of not knowing what's going to possibly be on the agenda of some of the bodies prior to their meeting is a point that's missing.
"(The agenda) doesn't have to be fancy," Del. Krebs added. "It doesn't have to be posted. It just has to be available in whatever manner that they do business."
Minutes – Video and Audio Streaming – HB 413
Under current law, public bodies do not have to prepare written meeting minutes if they broadcast live or archived video or audio streaming of the open session.
Del. Alfred Carr, Jr., D-Montgomery, wants to require that those recordings include closed captioning or a written transcript, and an electronic index that would help those interested to navigate to specific parts of the meeting instead of sifting through what could be hours.
Not only would this grant Marylanders greater access to information, but it would also be in a form that would accommodate those with a hearing disability.
"As Delegate Carr mentioned, currently, in the law, you can either provide a video or meeting minutes. But that video is of little use to the hearing impaired," said Damon Effingham, policy manager for Common Cause Maryland, a non-partisan grassroots organization. "Del. Carr would adequately take care of this in one of two ways: by either providing closed-captioning or written transcript on request."
Standing committees of the General Assembly would have to comply with the bill, and the Department of Legislative Services estimates that would cost at least $432,000 in fiscal 2017.
Public Bodies – Use and Retention of E-mail – Requirements – HB 492
In the spirit of these bills centered on bolstering a trusting relationship between the state government and its citizens, this piece of legislation, sponsored by Del. Sid Saab, R-Anne Arundel, would create an email retention requirement policy.
If this bill passes, it would not only prohibit an employee of a public body to conduct official business via personal email, but would also order these public bodies to retain an email for at least 7 years, or permanently retain an email if it was sent or received by a senior employee.
During his testimony in support of this bill, Dr. Jim Snider, the president of the non-profit policy institute, iSolon.org, frequently referred to Hillary Clinton's email scandal for both context and comparison.
"Clinton's email scandal is still front page news," said Dr. Snider. "This bill should call attention to the fact that not only the federal government's email policies but Clinton's email practices are a paragon of transparency and democratic accountability compared to both the policies and practices that have been sanctioned under Maryland's Public Information Act."
While prohibiting an employee to use a personal email for official matters, if a third party sends a government-related email to one's personal account, that email must be forwarded to the appropriate address within 5 days.
Public Information Act – Personnel and Investigatory Records – Formal Complaints Against Public Employees – Formal Complaints Against Public Employees – HB 402
Bill sponsor Del. Erek Barron, D-Prince George's, asked lawmakers to pass this piece of legislation, which would allow a person who had made a formal complaint against a governmental entity or a governmental unit employee to review his or her record and any record of the complaint, including the outcome or disciplinary action taken as a result of the complaint.
This bill also states that if the nature of a formal complaint was job-related misconduct, that record would not be considered a personnel record, and would be subject to investigation.
General Provisions – Open Meetings Act – Required Training and Certificate of Compliance – HB 250
If this bill passes, it would require each employee, member or official of a public body to take a class on the Open Meetings Act requirements within 30 days of employment unless the individual completed training within the past four years. Those serving on a public body would be required to receive a certificate of compliance.
The Office of the Attorney General would provide this training, which would be in-person.
This bill is sponsored by Del. Warren Miller, R-Howard and Carroll.
Open Meetings Act – Annual Reporting Requirement, Enforcement, and Training – HB 1088
Sponsor Del. Bonnie Cullison, D-Montgomery, asked lawmakers to vote in favor of a bill which seeks to tackle issues centered on government transparency and accountability through multiple measures.
The first measure would require the State Open Meetings Law Compliance Board to submit a more substantial annual report, which would detail the most common issues that were in violation of the Open Meetings Act.
"That's what's going to help us find what's trending," Cullison said. "If we know there are issues that are reoccuring, we need to address them."
If the compliance board finds these public bodies in violation of the act, that would need to be publicized. The public notice could be found on the compliance board's website and the violating public body's website.
The third measure would mandate that each officer of a public body would need to complete an online training class. Those taking the specified class on the requirements of the Open Meetings Act would need to graduate within 60 days of becoming an officer and retake the course every 2 years.
Open Meetings Act – Retention of Minutes and Recordings – HB 984
The revised bill would extend the number of years from 1 year to 5 years that a public body would need to retain a copy of its meeting minutes or recordings.
Under the current law, a public body must make a meeting's written minutes publicly available during normal business hours and retain them for at least 1 year. If the public body has live and archived video or audio streaming of the open session or if it has publicized its voting records, it would not have to disseminate its written meeting minutes.
This bill is also sponsored by Saab.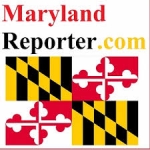 MarylandReporter.com is a daily news website produced by journalists committed to making state government as open, transparent, accountable and responsive as possible – in deed, not just in promise. We believe the people who pay for this government are entitled to have their money spent in an efficient and effective way, and that they are entitled to keep as much of their hard-earned dollars as they possibly can.