Baltimore's Ex-Mayor Catherine Pugh indicted; Carter jumps into Congressional race
BREAKING: PUGH INDICTED IN 'HEALTHY HOLLY' SCANDAL: Federal prosecutors have charged former Baltimore Mayor Catherine Pugh with 11 counts of fraud, tax evasion and conspiracy in what they allege was a corrupt scheme involving her sales of a self-published children's book series, Luke Broadwater and Kevin Rector report in the Sun.
BARVE BILL WOULD SHUT LAST COAL PLANTS: The chairman of the principal environmental committee in the House of Delegates plans to introduce legislation next year to shutter the state's six remaining coal-fired power plants, Josh Kurtz of Maryland Matters reports. House Environment and Transportation Chairman Kumar P. Barve (D-Montgomery) said Tuesday that he is having legislation drafted to gradually close coal plants in favor of clean power electric generation. In a conference call with reporters, Barve said he hadn't settled on a timeline for shutting down the coal plants.
OPINION: BARVE BILL BAD FOR STATE: In a column for RedMaryland, Brian Griffiths opines that Del. "Kumar Barve has come up with yet another really bad idea. Barve wants to immediately close each of the remaining six coal-fired power plants across Maryland … nobody here is arguing that coal-fired power plants are the future or are great for the environment. But that has to be some sort of acknowledgment here that shuttering these plants as Barve wants would mean drastic consequences for Maryland."
UNION PROPOSES TAX HIKES TO FUND KIRWAN: An influential labor union is pressing for changes to Maryland's tax code that would result in higher tax rates for the wealthy and corporations and, in turn, fund the ambitious Kirwan Commission education reform plans, Danielle Gaines of Maryland Matters writes. SEIU Local 500, which represents Maryland workers at colleges, universities, public schools, and nonprofits, is releasing a report that outlines how changes to Maryland's corporate and income tax structures could result in an additional $1.6 billion in annual state revenue.
REACTION TO KIRWAN COST: Boosting funding for public education will be the top priority of Maryland lawmakers when they convene this winter. But the ultimate price tag for implementing the Kirwan Commission recommendations will be higher than many expected. FOX45's political reporter John Rydell got reaction from state lawmakers to the staggering numbers.
HOGAN APPOINTMENTS OFFICE DEFENDS HIRING: The head of Gov. Larry Hogan's appointments office told legislators Tuesday that his office is not illegally interfering with state agencies as they attempt to hire employees, writes Bryan Sears of the Daily Record. Appointments Secretary Chris Cavey, in his first comments to the Joint Committee on Fair Practices and State Personnel Oversight, said his office and the governor are not using the hiring process or an online questionnaire for applicants as a tool to weed out political opponents.
GUZZONE TO REPLACE KING ON BUDGET PANEL: Sen. Guy Guzzone will replace Sen. Nancy King as head of the Senate Budget and Taxation Committee in January, when Sen. Bill Ferguson takes control of the chamber, Bruce DePuyt of Maryland Matters is reporting. Guzzone, a Howard County Democrat, backed Ferguson (D-Baltimore City) at a critical moment in his bid to become president following the announcement that Sen. Mike Miller would relinquish the gavel after a record 33 sessions.
MD ROADS SCORE HIGH ON QUALITY, SPENDING: Maryland nearly made the Top 10 of Best Roads in the country in rankings for the website ConsumerAffairs.com, Meg Tully reports for MarylandReporter. Maryland came in at 38, in a reverse scoring chart where No.1 is worst and No. 50 is best. Maryland scored better than any of its neighbors, while also outspending them per mile of road. Neighboring Virginia was ranked 37th, just behind Maryland, but only spent $62 per mile compared to $106 per mile in Maryland.
NRA BACKS GUN GROUP APPEAL OF MARYLAND LAW: The National Rifle Association has backed a Maryland gun rights group's appeal to the Supreme Court, arguing the state handgun permit law's requirement that applicants provide the state with a "good and substantial reason" to carry a handgun outside the home violates the constitutional right to keep and bear arms, Steve Lash of the Daily Record reports.
OPINION: DRONES, POLICING & PRIVACY: The editorial board for the Sun comes out in favor of police agencies using drones, with some restrictions, opining that "drones can be a good crime-fighting tool — with some parameters. Police departments throughout Maryland have started to use the small, unmanned aircraft to find missing children, investigate crashes and photograph crime scenes. … But we expect the use of drones will naturally expand over time … As this happens, concerns about privacy are bound to grow. There need to be rules out in place to protect against abuses."
SEN. CARTER JUMPS INTO HOUSE RACE: Invoking the late U.S. Reps. Parren Mitchell and Elijah Cummings, state Sen. Jill Carter began her campaign Tuesday for the 7th Congressional District seat that the two trailblazing lawmakers each held, Jeff Barker of the Sun is reporting. Carter, a progressive who emphasizes criminal justice reform and "Medicare for all" health coverage, joins a growing field vying for the seat after Cummings' Oct. 17 death. In all, 19 Democrats and seven Republicans have filed to run. The filing period for the special election ends at 5 p.m. today.
PG COUNCIL BARS AGENCIES FROM IMMIGRATION PARTICIPATION: The Prince George's County Council voted unanimously Tuesday to bar all county agencies from engaging in immigration enforcement — a change that council members say is necessary to reduce fear among a growing immigrant population, Rachel Chason reports for the Post.
MO CO COUNCIL OKs RACIAL EQUITY BILL: The Montgomery County Council unanimously passed a wide-ranging racial equity bill on Tuesday that will establish a countywide racial equity program by mandating equity impact statements for all new bills and budget measures. It will also require county offices to submit plans for reducing inequality and create a new Office of Racial Equity and Social Justice within the executive branch, Kate Masters reports in Bethesda Beat.
STUDENT ED BOARD MEMBER TAKES SWIPE AT DeVOS: The student member of the Montgomery County Board of Education took a jab at national Education Secretary Betsy DeVos on Friday afternoon in a social media post. Nate Tinbite, 17, five months into his one-year term on the board, posted on Twitter a photo of himself, with a stoic expression, next to a smiling DeVos, known for her pro-charter school and school choice positions. He captioned the photo "Only one of us believes in public education." Caitlynn Peetz of Bethesda Beat reports the story.
SEN. WASHINGTON ENTERS CITY MAYOR's RACE: State Sen. Mary Washington is entering the race for Baltimore mayor, arguing the city needs a competent leader with a progressive vision to turn the city around, Luke Broadwater of the Sun is reporting. Washington, who says current city leadership has been complacent in addressing Baltimore's problems, is pledging to roll out a series of plans she said could transform the city.
B'MORE BANS PLASTIC GROCERY BAGS: The Baltimore City Council passed a plastic bag ban Monday evening, meaning those plastic bags found at the grocery store or your favorite takeout place will disappear next year, Emily Sullivan of WYPR-FM reports.
VAN HOLLEN PROPOSES MILLIONAIRES SURTAX: The richest 1% of Americans control more wealth than the entire middle class combined, according to the Brookings Institution — a striking sign of income inequality that has accelerated since the Great Recession. A bill introduced last week by Sen. Chris Van Hollen (D-Md.) and Rep. Don Beyer (D-Va.) aims to narrow the wealth gap by adding a surtax on millionaires, Dan Novak writes for Capital News Service.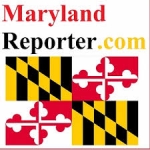 MarylandReporter.com is a daily news website produced by journalists committed to making state government as open, transparent, accountable and responsive as possible – in deed, not just in promise. We believe the people who pay for this government are entitled to have their money spent in an efficient and effective way, and that they are entitled to keep as much of their hard-earned dollars as they possibly can.