Baltimore mortgage lender says his patent was rendered invalid by a Supreme Court decision
Baltimore-based mortgage lender Larry Porter (Photo courtesy of Larry Porter)
@BryanRenbaum
Imagine having invested your time and money into developing an innovative software product and then several years later having the rights to your invention rendered virtually worthless due to a U.S. Supreme Court decision.
But that is exactly what happened to a Baltimore-based mortgage lender who invented an application that expedites the mortgage application approval process after the high court ruled in the 2014 Alice Corp. v. CLS Bank decision that certain abstract ideas could not in-and-of themselves be patented and therefore opening the door to third-party duplication.
"When the Alice 101 decision was made it invalidated anything that was considered abstract. But the guidelines for how they determine whether a patent is abstract do not make sense. And that is why it is being appealed," Larry Porter told MarylandReporter.com. "It makes no sense at all. And it is ruining the industry."
Porter, who has been in the mortgage lending business for more than 3o years, said his patent was approved in October 2013, after his application had mysteriously been "misplaced" by the U.S. Patent and Trademark Office (USPTO) for eight years before they discovered the mistake and fixed it.
The Alice decision came about eight months after Porter's patent was approved. However, it took about three years before the USPTO was able to put "teeth" into widespread enforcement of the decision, Porter said. "We were still going after infringers. We were awarded $40,000 for one infringer. And then everybody and the attorneys who were representing the infringers came back with the Alice 101. And my patent was rendered invalid because it was considered abstract."
Creating the software program was an expensive proposition, Porter said.
"It cost me $337,000 to pay for all of the technology. I had to have patent engineers to be able to write the code. The systems were about $250 per loan originator. And I had 30 loan originators, plus six processors, and two managers. It is ridiculous. Today you just plug it in. And everyone has a phone. It does not cost anything. But back then it was a fortune."
And when the patent office lost his application the financial burden became even greater, Porter explained.
"We were rocking and rolling and doing very well. And then all of a sudden everybody is doing what I am doing. And then I do not have a patent because the document was misplaced by the patent office until 2011. But everybody was using my technology. So I did not have an advantage any longer."
But it was ultimately the financial crisis of 2008 that put Porter and many other mortgage brokers out of business.
"The industry just closed down. All the subprime lenders closed their doors…It was a mess. It was horrible. And I did not have any advantage over my competition because everybody was using my patent."
Thomas Bassolino, a Frederick-based patent attorney, said Porter's experience with Alice is fairly common.
"I have heard that story a lot. And I have received many a 101 rejection from the patent office after the Alice opinion was issued. It does seem that the patent office is getting better as time has passed since the Alice decision in dealing with software applications under the statute. But, however, it is still a mess."
Bassolino added: "The jurisprudence all around Section 101 of the patent law, which is the just the subject matter eligibility statute, is a complete mess. Not only for software-based applications, but also in the life sciences area."
Bassolino clarified that many of the problems associated with Alice are not the fault of the USPTO itself, but lie with the guidance associated with the decision and the applicable statute.
The Alice decision "basically threw a monkey wrench into any software-related applications, particularly if they were in any sort of data organization/financial management areas of technology," Bassolino explained.
And those who have lost the most due to Alice are often the most vulnerable entrepreneurs, Bassolino said.
"It really hurts the smaller clients and the smaller businesses, as opposed to the Fortune 500 companies of the world. Because they have the firepower to hire a bunch of lawyers like myself to work on applications for hours to try to argue before the office why a 101 rejection is not founded in whatever particular application."
Bassolino said the best solution to the problem is for Congress to rewrite the 101 patent statute.
And lawmakers may be considering that course of action, as evidenced by a March letter U.S. Sens. Thom Tillis, R-N.C., Tom Cotton, R-Ark., Chris Coons, D-Del., and Mazie Hirono, D-Hawaii, wrote to the USPTO requesting further clarification on how Alice other patent laws are to be interpreted.
"If the United States is going to continue leading in all of these technology sectors, we can no longer continue to ignore the fact that current eligibility jurisprudence has had a dramatic negative impact on investment, research, and innovation. The lack of clarity has not only discouraged investment in critical emerging technologies, but also led the courts to foreclose protection entirely for certain important inventions in the diagnostics, biopharmaceutical, and life sciences industries," the senators wrote.
They added: "At a time when the United States is struggling to contain and treat the worst global pandemic in more than one hundred years, it is simply astounding that current jurisprudence makes it virtually impossible to obtain many patents in the diagnostic methods and precision medicine sectors. It is past time that Congress act to address this issue. To assist us as we consider what legislative action should be taken to reform our eligibility laws, we ask that you publish a request for information on the current state of patent eligibility jurisprudence in the United States, evaluate the responses, and provide us with a detailed summary of your findings."
MarylandReporter.com reached out to the senators for further comment on Alice but did not receive a response by the deadline for this story.
As for Porter, he has filed a Standard Form 95 as part of the first steps to file a federal lawsuit against the USPTO. But for now, it is a wait-and-see what will happen with the Alice rule.
"The patent office has six months to come back to you and say: 'You can't sue us.' Of course, that time has gone by — by years."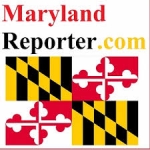 MarylandReporter.com is a daily news website produced by journalists committed to making state government as open, transparent, accountable and responsive as possible – in deed, not just in promise. We believe the people who pay for this government are entitled to have their money spent in an efficient and effective way, and that they are entitled to keep as much of their hard-earned dollars as they possibly can.