House Intelligence Committee publishes memo alleging FISA abuse
WASHINGTON – The House Permanent Select Committee on Intelligence Friday afternoon published a four-page secret memo alleging abuses of the Foreign Intelligence Surveillance Act (FISA).
Publication was preceded by a letter from White Counsel Don McGahn II stating President Donald Trump had approved declassification. The Committee earlier this week voted along party lines to release the memo.
Two weeks ago, the Committee made the memo available to all 435 members of the lower chamber and FBI Director Christopher Wray.
The memo was written by aides to Chairman Devin Nunes (R-Calif.) and released over the objections of both the FBI and the Justice Department.
"The Committee has discovered serious violations of the public trust, and the American people have a right to know when officials in crucial institutions are abusing their authority for political purposes," Nunes said in a statement following publication of the memo.
"Our intelligence and law enforcement agencies exist to defend the American people, not to be exploited to target one group on behalf of another. It is my hope that the Committee's actions will shine a light on this alarming series of events so we can make reforms that allow the American people to have full faith and confidence in their governing institutions," he added.
Many Republicans have argued that the FBI and the Justice Department have displayed bias against Trump in their investigation into allegations of collusion between members of the Trump campaign and Russian officials.
The memo states that the FBI and DOJ in part made use of an anti-Trump dossier prepared by a security firm with ties to a law firm said to be connected to Hillary Clinton's campaign to serve as legal justification for the surveillance of Trump campaign adviser Carter Page.
The memo states: "The FBI and DoJ obtained one initial FISA warrant targeting Carter Page and three FISA renewals from the FISC (Foreign Intelligence Surveillance Court)."
The memo states: "Then-Director James Comey signed three FISA applications in question on behalf of the FBI, and (then and now-former) Deputy Director Andrew McCabe signed one. Then-DAG (Designate Attorney General) Sally Yates and then-Acting DAG (Designate Attorney General) Dana Boente and, DAG (Designate Attorney General and now-Deputy Attorney General) Rod Rosenstein each signed one or more FISA warrants on behalf of DOJ."
Page released a statement to media outlets praising publication of the memo.
"The brave and assiduous oversight by Congressional leaders in discovering this unprecedented abuse of process represents a giant, historic leap in the repair of America's democracy," he said.
Democratic Congressional leaders sent a letter to President Trump expressing their disapproval of the memo's release.
"The decision to release a partisan and misleading memo over the objections of your own Federal Bureau of Investigation (FBI) Director and the Department of Justice (DOJ) was a transparent attempt to discredit the hard-working men and women of law enforcement who are investigating Russia's interference with our Presidential election and that nation's ties to your campaign," they wrote.
"We are alarmed by reports that you may intend to use this misleading document as a pretext to fire Deputy Attorney General Rod Rosenstein, in an effort to corruptly influence or impede Special Counsel Bob Mueller's investigation."
In May, Rosenstein appointed Mueller to investigate allegations of collusion between members of the Trump campaign and Russian officials.
In the letter, the Democrats warned: "We write to inform you that we would consider such an unwarranted action as an attempt to obstruct justice in the Russia investigation. Firing Rod Rosenstein, DOJ Leadership, or Bob Mueller could result in a constitutional crisis of the kind not seen since the Saturday Night Massacre."
House Speaker Paul Ryan (R-Wis.) reiterated his support for the memo's release and suggested support for the release of a rebuttal memo prepared by Democrats on the House Intelligence Committee.
"I am glad that this memo helps to provide greater transparency, and I reiterate my support for the similar release of the minority's memo once it is properly scrubbed of all intelligence sources and methods," Ryan said in a statement. It is critical that we focus on specific actions and specific actors and not use this memo to impugn the integrity of the justice system and FBI, which continue to serve the American people with honor."
The Committee's Ranking Member, Rep. Adam Schiff (D-Calif.), said in a tweet that Democrats will continue to push for the release of the rebuttal memo.
The President's decision to publicly release a misleading memo attacking DOJ & FBI is a transparent attempt to discredit these institutions and undermine Mueller's probe.

We'll fight to release our classified response. Until then here's a glimpse at what's wrong with their memo: pic.twitter.com/HX0J6UtDLY

— Adam Schiff (@RepAdamSchiff) February 2, 2018
This article is republished with permission from Talk Media News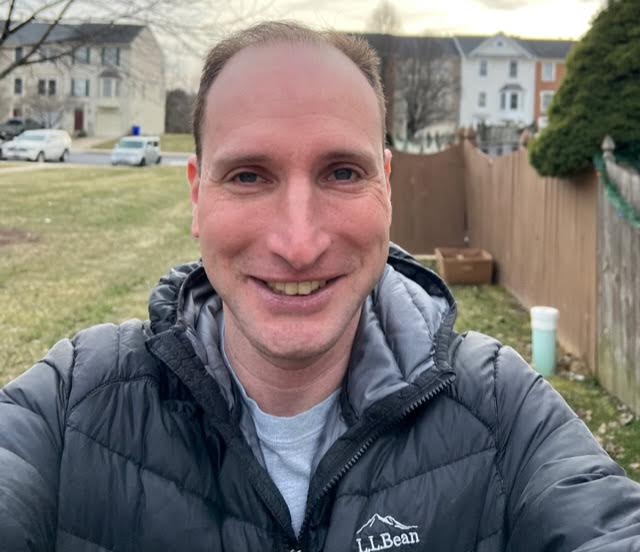 Bryan is an award-winning political journalist who has extensive experience covering Congress and Maryland state government.
His work includes coverage of the election of Donald Trump, the confirmation hearings of Supreme Court Justice Brett Kavanaugh and attorneys general William Barr and Jeff Sessions-as well as that of the Maryland General Assembly, Gov. Larry Hogan, and the COVID-19 pandemic.
Bryan has broken stories involving athletic and sexual assault scandals with the Baltimore Post-Examiner.
His original UMBC investigation gained international attention, was featured in People Magazine and he was interviewed by ABC's "Good Morning America" and local radio stations. Bryan broke subsequent stories documenting UMBC's omission of a sexual assault on their daily crime log and a federal investigation related to the university's handling of an alleged sexual assault.