Ryan spokesperson: Speaker did not agree with Arpaio pardon
WASHINGTON – House Speaker Paul Ryan (R-Wis.) does not believe President Donald Trump should have pardoned former Maricopa County, Ariz. sheriff Joe Arpaio, a spokesperson for the speaker said in a statement Saturday.
"The speaker does not agree with this decision," Press Secretary Doug Andres said in the statement.
"Law enforcement officials have a special responsibility to respect the rights of everyone in the United States. We should not allow anyone to believe that responsibility is diminished by this pardon," he added.
Trump announced the pardon Friday evening via Twitter.
https://twitter.com/realDonaldTrump/status/901263061511794688
Arpaio last month was found guilty of criminal contempt for a violating an injunction that barred the sheriff's office from further engaging in immigration raids that federal authorities deemed discriminatory in nature.
Arizona Senators John McCain and Jeff Flake were included among the Republicans who joined Ryan in expressing opposition to the pardon.
Democrats said they were outraged by the pardon.
Senate Minority Leader Chuck Schumer (D-N.Y.) on Friday evening unleashed a TweetStorm against Trump.
As millions of people in TX and LA are prepping for the hurricane, the President is using the cover of the storm to 1/

— Chuck Schumer (@SenSchumer) August 26, 2017
Pardon a man who violated a court's order to stop discriminating against Latinos and 2/

— Chuck Schumer (@SenSchumer) August 26, 2017
Ban courageous transgender men and women from serving our nation's Armed Forces. 3/

— Chuck Schumer (@SenSchumer) August 26, 2017
Then he ran to Camp David.

The only reason to do these right now is to use the cover of Hurricane Harvey to avoid scrutiny 4/

— Chuck Schumer (@SenSchumer) August 26, 2017
So sad, so weak. 5/5

— Chuck Schumer (@SenSchumer) August 26, 2017
Instead of seeking to unify the country as promised, @POTUS has doubled down on encouraging white supremacists post-Charlottesville.

— Chuck Schumer (@SenSchumer) August 26, 2017
Joe Arpaio ignored the courts and the rule of law in order to systematically target Latinos in AZ. The definition of racism and bigotry.

— Chuck Schumer (@SenSchumer) August 26, 2017
House Minority Leader Nancy Pelosi (D-Calif.) tweeted that the president's pardon of Arpaio undermines the rule of law.
.@POTUS pardon of fellow birther Arpaio makes mockery of rule of law, & says communities of color can be targeted & abused w/ total impunity

— Nancy Pelosi (@SpeakerPelosi) August 26, 2017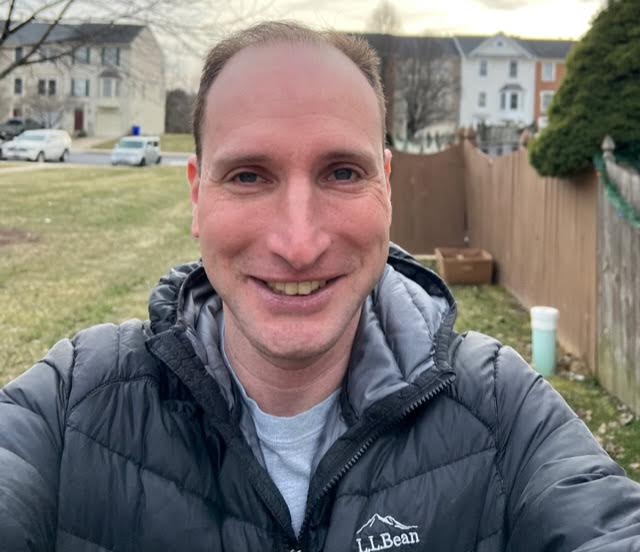 Bryan is an award-winning political journalist who has extensive experience covering Congress and Maryland state government.
His work includes coverage of the election of Donald Trump, the confirmation hearings of Supreme Court Justice Brett Kavanaugh and attorneys general William Barr and Jeff Sessions-as well as that of the Maryland General Assembly, Gov. Larry Hogan, and the COVID-19 pandemic.
Bryan has broken stories involving athletic and sexual assault scandals with the Baltimore Post-Examiner.
His original UMBC investigation gained international attention, was featured in People Magazine and he was interviewed by ABC's "Good Morning America" and local radio stations. Bryan broke subsequent stories documenting UMBC's omission of a sexual assault on their daily crime log and a federal investigation related to the university's handling of an alleged sexual assault.