McCain calls for special committee to probe Russia election meddling
WASHINGTON – Sen. John McCain (R-Ariz.) reiterated his request for a select Congressional committee to investigate Russia's attempt to manipulate the outcome of the 2016 U.S. presidential election, following President Donald Trump's decision to fire FBI Director James Comey.
"I have long called for a special congressional committee to investigate Russia's interference in the 2016 election. The president's decision to remove the FBI Director only confirms the need and the urgency of such a committee," McCain said in a statement Tuesday evening shortly after news of Comey's termination was made public.
McCain, who is often critical of the Trump administration, also said he was "disappointed"  the president decided to fire Comey.
The House and Senate Intelligence committees are investigating Russian election interference as well as allegations that members of the Trump campaign colluded with high-ranking Russian officials – but a special committee has yet to be established.
Senate Select Committee on Intelligence Chairman Richard Burr (R-N.C.) said in a statementTuesday evening that he was "troubled by the timing and reasoning of Director Comey's termination."
Sen. Ben Sasse (R-Neb.) also expressed concern and said in a statement "the timing of this [Comey's] firing is very troubling."
Comey in March confirmed in testimony before the House Permanent Select Committee on Intelligence that the FBI was investigating Russian election interference and allegations of collusion between members of the Trump campaign and Russian officials.
Democrats have requested the appointment of a special prosecutor to probe potential collusion following Comey's termination.
Trump terminated Comey Tuesday in afternoon after Attorney General Jeff Sessions and Deputy Attorney General Rod Rosenstein  recommended that the president replace the director over his handling of the investigation into Hillary Clinton's email scandal.
Sessions in early March recused himself from the Department of Justice's Trump-Russia probe following reports that he had twice met with Moscow's ambassador to the U.S. during the presidential campaign. Sessions said the meetings were part of his regular duties as a member of the Senate Armed Services Committee.
The nonprofit investigative journalism organization ProPublica reported Tuesday that Comey may have exaggerated the number of emails sent by longtime Clinton aide Huma Abedin to disgraced former New York Congressman Anthony Weiner during the director's May 3 testimony before the Senate Judiciary Committee.
Eleven days before the 2016 presidential election, Comey sent a letter to several Congressional committees amid an investigation into Weiner sexting with an underage girl. Comey's letter said the FBI was investigating a case that included emails from Clinton. Two days before the election, Comey said nothing incriminating had been found in those emails.
Comey told the Senate Judiciary Committee that even though the discovered emails reaffirmed his prior decision not to charge Clinton for having sent and received classified information on a private server, he did not have any regrets about having made that decision.
Comey has drawn fire from both sides of the aisle for his behavior during the election, with Clinton herself stating that Comey's letter likely swung the election toward Trump.
The article is republished with permission from Talk Media News.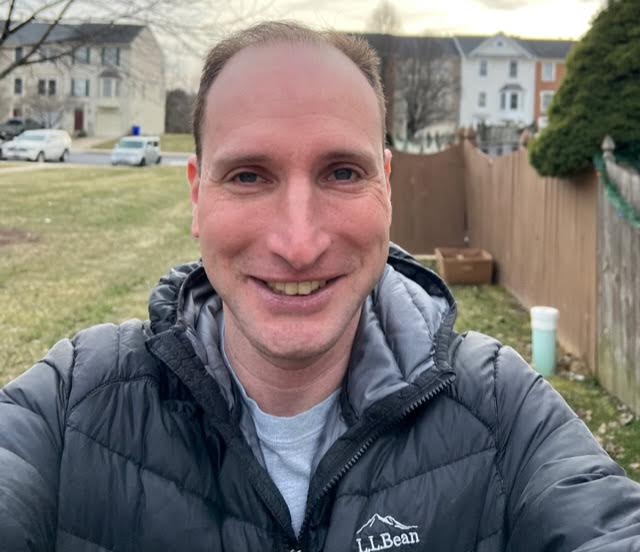 Bryan is an award-winning political journalist who has extensive experience covering Congress and Maryland state government.
His work includes coverage of the election of Donald Trump, the confirmation hearings of Supreme Court Justice Brett Kavanaugh and attorneys general William Barr and Jeff Sessions-as well as that of the Maryland General Assembly, Gov. Larry Hogan, and the COVID-19 pandemic.
Bryan has broken stories involving athletic and sexual assault scandals with the Baltimore Post-Examiner.
His original UMBC investigation gained international attention, was featured in People Magazine and he was interviewed by ABC's "Good Morning America" and local radio stations. Bryan broke subsequent stories documenting UMBC's omission of a sexual assault on their daily crime log and a federal investigation related to the university's handling of an alleged sexual assault.