Hanover Woman Recalls Life of Late Father With Flight on TBM Avenger
After her TBM Avenger flight, Lynn Stepanian-Smith showed us the watch and dog tag of her late father, U.S. Navy aviator Edward Stepanian. (credit Anthony C. Hayes/BPE)
FREDERICK, MD – Having your airplane take off – only to plunge into the ocean at the end of the runway – may not be the most rousing saga to share about your wartime experiences. But it's a story Lynn Stepanian-Smith will always hold dear to her heart, when she reflects on the life of her late father, U.S. Navy aviator Edward Stepanian.
We spoke briefly with Lynn (and her husband Frank) about WWII veteran Edward Stepanian after she completed a ride aboard the "Doris Mae" – a TBM Avenger owned and operated by the Capital Wing of the Commemorative Air Force (CAF).
Based in Culpeper, VA., the Capital Wing of the CAF is in Frederick this weekend to offer Father's Day flights aboard three vintage warbirds: the TBM 'Avenger' "Doris Mae," the L-5 'Sentinel' "Gayle Ann," or an open-cockpit Coast Guard N2S-4 'Stearman'.
"My father was a radio man/bombardier in a TBF Avenger," said Lynn. "The (later model) TBM Avenger was also assigned to the USS Cowpens. His service in the Navy was from 1943-45. He was stationed on the USS Independence and on the USS Cowpens, so he had two rides in the Navy."
Lynn said that, unlike many veterans who chose to remain silent when they returned to the States after the war, her father Edward spoke freely about his service in the Pacific Theater. He also maintained contact with many members of his crew through "The Mighty Moo Festival" which is held each year in Cowpens, South Carolina.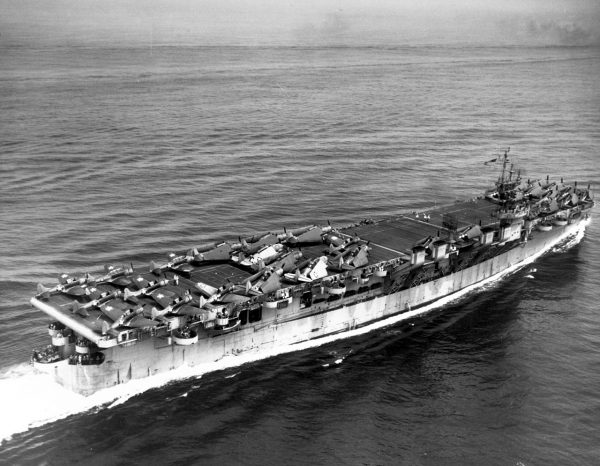 "First of all, he was highly decorated. He earned the DFC – the Distinguished Flying Cross – for 25 missions. His most exciting adventure in the Navy? He was in the first plane to take off on this important mission, and the deck crew did not set up the catapult system for his plane. The plane was so heavily loaded (with munitions) that they fell into the ocean."
Though he was never at the primary controls of his Avenger, Edward Stepanian was a fully qualified pilot.
"My father learned to fly before the war. He actually got his private pilot's license before he got his driver's license."
Lynn told us her father's squadron was called "Barons Raiders." The blue and gold patch of the squadron featured a menacing skull & bones motif. For her Father's Day flight, Lynn wore her dad's aging leather flight jacket, his Benrus Sky Chief watch, and carried his dog tag along for the ride.
In the end, her precious time in the cockpit created a real connection.
"I've never been up in one of these planes. It was so emotional taking off – I could feel my eyes were welling up. To know that what was happening at that moment – the sights, sounds, and smells that were all around me – were what he most likely experienced when he flew."
Is Edward still with us?
"No, sadly, he and my mother died in a car accident in 1987. So we've been going to the Reading Air Show for over 20 years to commemorate him."
Lynn's husband, Frank Smith, chimed in to mention that he has flown in a B-17 at Thomasville, and an AT-6 at Reading. And two weeks ago in Reading he went up in the SBD-5 Dauntless dive-bomber at the 30th annual MAAM WWII Weekend.
The recent Reading show was where Lynn and Frank ran into Pete Ballard – Assistant Adjutant with the Capital Wing of the CAF. Pete mentioned that the TBM Avenger would be here in Frederick — hence their decision to drive down from Hanover, Pennsylvania to honor Edward Stepanian with a Father's Day flight.
"So yeah, we've been trying to do some of these rides," said Lynn, while clutching her father's dog tag, "but the Avenger was the most special."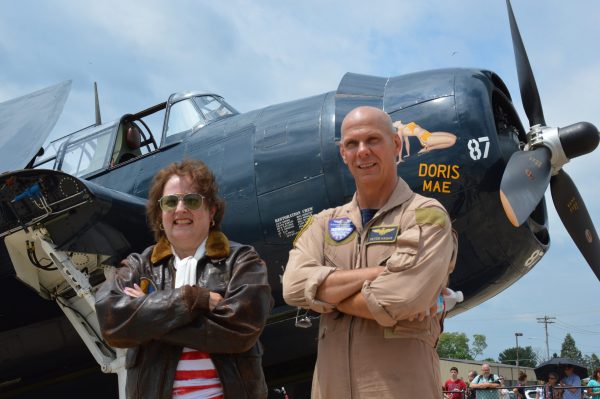 © Copyright 2021 Baltimore Post-Examiner. All Rights Reserved
*   *   *   *  UPDATE  *   *   *   *  
On Sunday afternoon, Lynn Stepanian-Smith returned to the Frederick airport with a trove of photographs, letters, documents, and other mementos collected during WWII by her late father,  Edward Stepanian. Below we have gleaned just a small sample of those treasures. Credit: The Edward Stepanian Collection courtesy Lynn Stepanian-Smith. (collection photo credit: Anthony C. Hayes/BPE)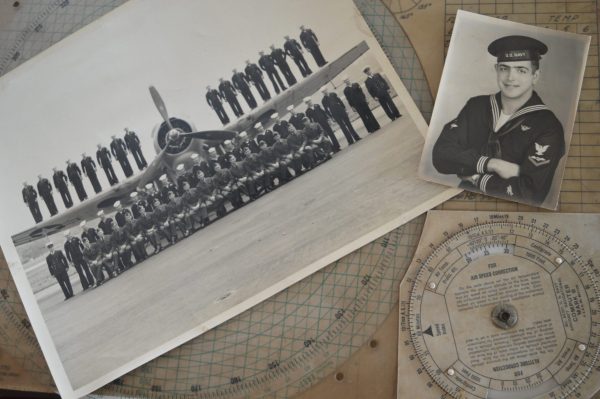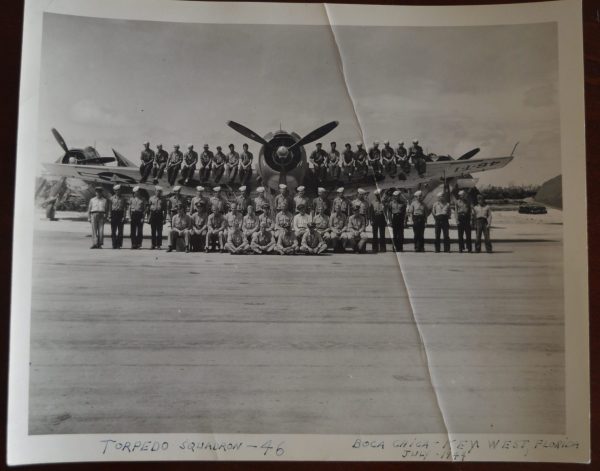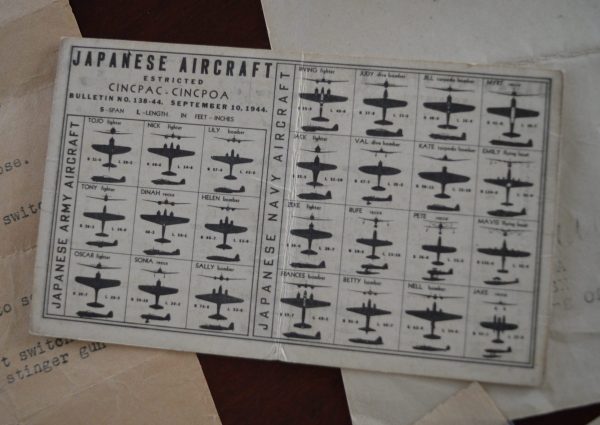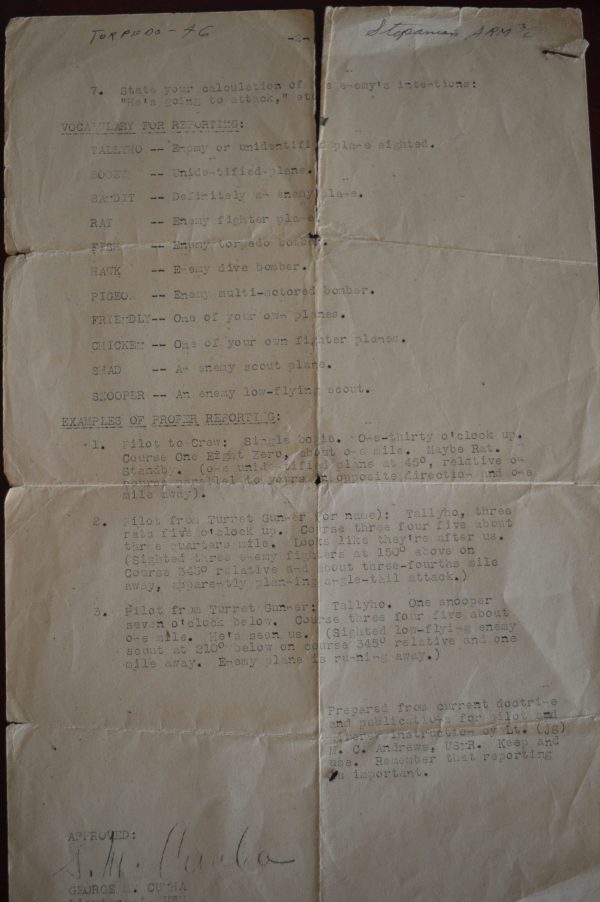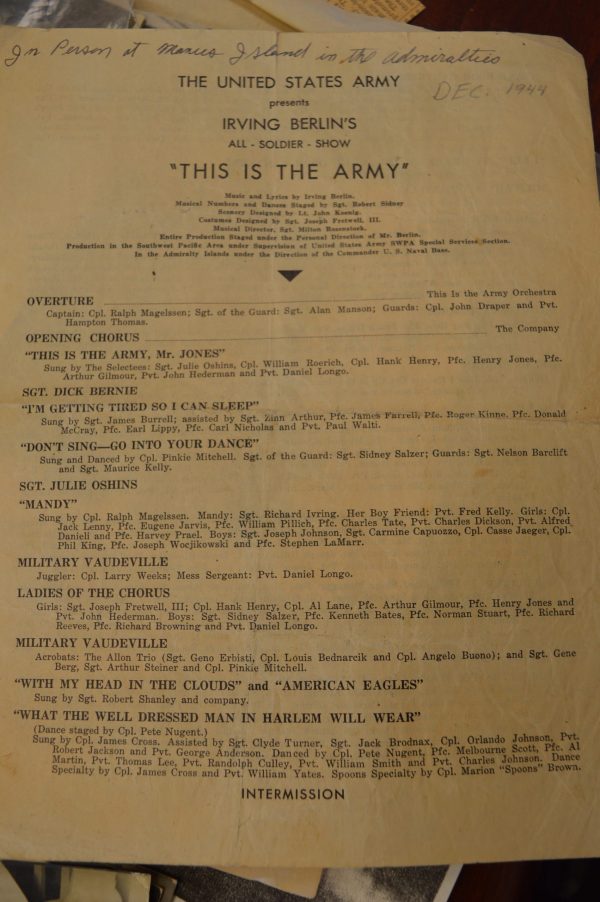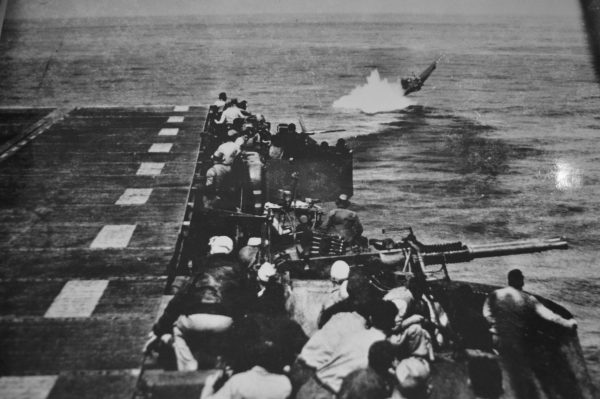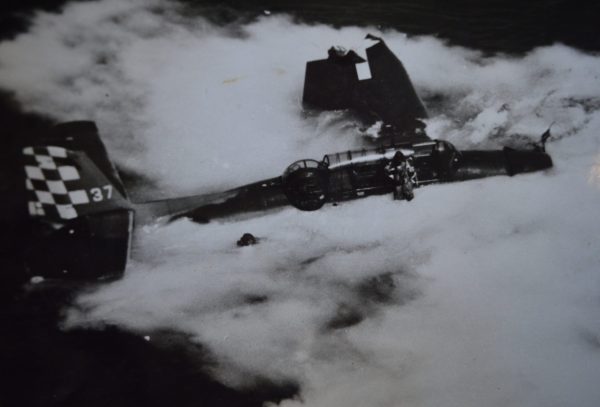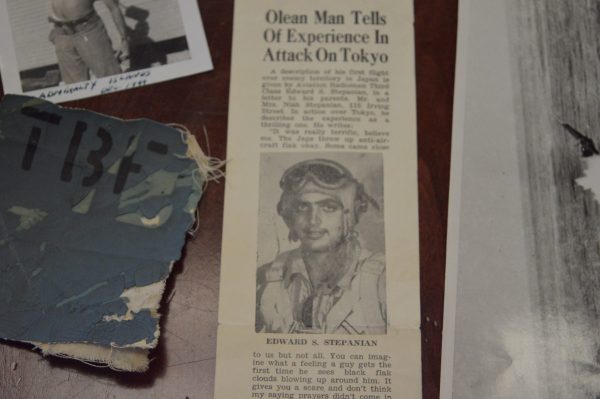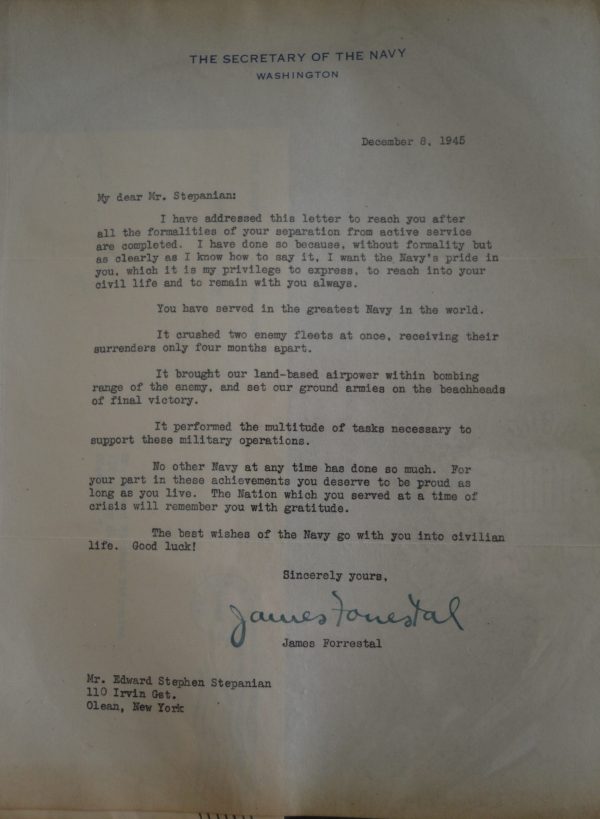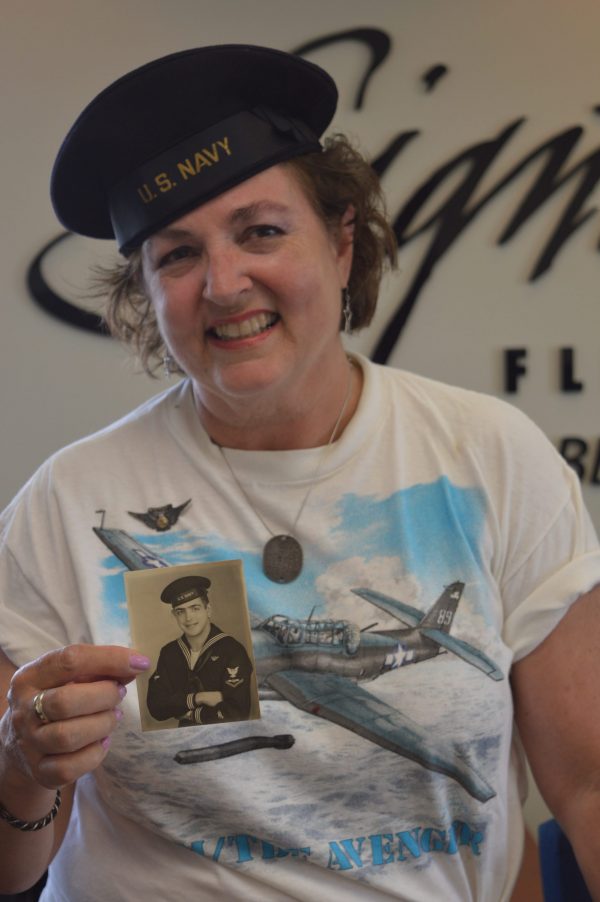 © Copyright 2021 Baltimore Post-Examiner. All Rights Reserved

Anthony C. Hayes is an actor, author, raconteur, rapscallion and bon vivant. A one-time newsboy for the Evening Sun and professional presence at the Washington Herald, Tony's poetry, photography, humor, and prose have also been featured in Smile, Hon, You're in Baltimore!, Destination Maryland, Magic Octopus Magazine, Los Angeles Post-Examiner, Voice of Baltimore, SmartCEO, Alvarez Fiction, and Tales of Blood and Roses. If you notice that his work has been purloined, please let him know. As the Good Book says, "Thou shalt not steal."