What would the political ramifications be if Biden pardoned his son?
The possibility that President Joe Biden's son, Hunter Biden, could be sentenced to up to 25 years in prison and $750,000 fine  if he is convicted on all three federal gun charges raises serious questions about whether the president ultimately would pardon his son if push came to shove.
The younger Biden is prohibited from owning a gun because of his prior drug use. On or about October 12, 2018, through October 23, 2018, Hunter Biden possessed a firearm despite knowing he was an unlawful user of and addicted to a controlled substance, according to the charging records. The 53-year-old attorney and businessman has for decades struggled with alcohol and cocaine addiction.
His 80-year-old father is the subject of a GOP-led impeachment inquiry that is based in large part on whether or not he had any direct involvement in or benefitted from his son's business activities while the son sat on the board of a Ukrainian energy company.
If convicted, Hunter Biden could still get an early release because federal law allows a credit of 54 days for every 365 days of good behavior, but he would have to serve at least one year to be eligible for that credit unless, of course, Biden pardons his son.
However, the White House has said President Biden would not pardon his son.
But is that really the case?
Would the elder statesman ultimately place the welfare of the country over that of the well-being of his only living son?
After all, wouldn't the president do what any parent likely would do if they had the same power as him?
And if Biden has to pardon his son, should he then step aside?
What would the political ramifications be of such a pardon?
"If Hunter were to be convicted and subsequently receive a severe penalty, it would decisively refute the Republican narrative of a two-tier justice system. A pardon would prove the narrative," Rick Tyler, a MSNBC political analyst and director of the Arlington-based Campaign Leadership College, told the Baltimore Post-Examiner.
Carin Robinson, a professor of political science at Hood College in Frederick, said the pardon would have little effect politically.
"If Biden were to pardon his son, I do not think it would change anyone's mind or future vote choice. There would be significant understanding from Democrats, and continued outrage from Republicans. And with other issues looming in American politics, presidential pardon won't take center stage for long."
Robinson noted that there is precedent for presidents having pardoned family members.
"President Clinton pardoned his (half) brother. If President Biden did pardon his son, it wouldn't be the first time the pardon power has been used in a questionable way."
The pardon of Roger Clinton Jr. for a 1985 cocaine distribution charge, and several others issued by Clinton during his final days in office in 1992, triggered a congressional investigation.
A 2002 report by the House Government Reform Committee (now-House Oversight and Accountability Committee), harshly condemned the pardons but did not dispute the fact that they were lawful.
Tom De Luca, a professor of political science at Fordham University in NYC, said Biden would probably pardon his son if he received the maximum sentence.
"If it happened and was upheld, as his father, I can't imagine Biden not pardoning him at some point. Under the conditions of such a harsh sentence, he would probably be able to reasonably say his son was undergoing such treatment more because of who he is, than because of what he has done."
De Luca said there are a multitude of factors that would determine how the public might react to the pardon.
"The political ramifications depend on when it's issued and the severity and fairness of the trial and especially of the sentence. I believe controversial pardons are often done at the very end of a presidential term Biden hopes that will be late 2028-early 2029. That would have little political fallout. It's very unlikely there would be any reason to pardon before the 2024 election, if indeed the trial and any appeals were concluded before then. Before the election would obviously be most damaging and then the first two years of a second term. A pardon would hurt with independent voters, again depending on the conditions of the trial and perceived fairness of the sentence."
As for pardoning family members, each case must be decided on its own merits, De Luca argued.
"There is nothing unethical about pardoning a family member if that person deserves a pardon and all others more or equally deserving of one have already been granted one. Such a call, however, needs to be objective and is better left to objective observers. (Of course the same could be said about politically or friendship-motivated pardons.) To go further, not to pardon a family member who deserved one, motivated by political considerations or even the desire personally to appear fair, would be unethical. (If it's genuinely not done to protect the pardon as an institution, that's a tougher ethical call)."
Biden and the Documents Case 
Aside from his son's troubles, the president is under federal investigation for the questionable handling of classified documents dating to back to his days as vice president and as a senator.
The investigation is being led by Special Counsel Robert K. Hur, who served as U.S. Attorney for the District of Maryland during the Trump administration. The investigation began about a year ago and about 100 witnesses have since been interviewed by FBI agents, according to a recent ABC News report.
Biden's attorneys discovered the documents on Nov. 2, 2022. The attorneys immediately reported the discovery of the documents and they were returned to the National Archives the very next day. The investigation began on Nov. 4. The FBI in Feb. 2023 searched Biden's Delaware beach home but did not find any classified documents.
Under federal law, the penalty for unlawful possession of classified documents is based on the classification level of the documents. It can include fines and/or up to five years in prison.
It is unclear if Biden will be charged.
Meanwhile, former President Donald Trump, who is considered highly likely to face Biden in a rematch next year, has been indicted for the unlawful storage of classified documents.
Trump was charged on June 8, 2023. In August, three more felony counts were added to the 37-count indictment, bringing the total number of charges to 40. He has pleaded not guilty to the charges, which carry a sentence of up to 20 years in prison.
Trump also faces state criminal charges in New York over alleged hush-money payments made to an adult film star in the days leading up the 2016 presidential election. Trump also faces state criminal charges in Georgia related to allegations that he tried to change the outcome of the state's vote in the 2020 presidential election. Trump has pleaded not guilty in both cases.
The Georgia indictment was handed down on Aug. 14, 2023. Presidential pardon power does not extend to state cases. So even if Trump is both convicted and again elected president he could not erase the conviction.
What are the differences between Trump's and Biden's federal cases? 
"The main difference is that the Trump prosecution is based on substantial evidence of criminality, whereas the Biden hearings are a search for evidence that does not yet exist," said Mark Graber, a professor of constitutional law at the University of Maryland Carey School of Law.
"As of now, there is no more evidence that Biden committed the offenses in question than either of us. For this reason, speculation on what would happen is silly."
Graber also noted that Biden gave investigators "all documents the minute they were asked for," whereas Trump did not.
Steven H. Levin, a former federal prosecutor, echoed similar sentiments.
"Both President Biden and former President Trump were found with classified documents in their possession. Based on media reports, that may be where the similarities end. There are at least two reasons that former President Trump's case resulted in an indictment and President Biden's may not:  First, former President Trump was charged with willfully retaining documents he failed to turn over after he was subpoenaed. He was not charged with possessing classified documents that he turned over in response to the subpoena. President Biden, on the other hand, voluntarily disclosed his possession of classified documents and returned them upon request. Based on media reports, President Biden may have turned them over even before he was asked to do so. So, there appears to be a lack of intent on the part of President Biden that has been alleged in the case of former President Trump."
Levin said it is unlikely Biden would ever have to pardon himself.
"I don't anticipate it would get to that point. DOJ still has a policy that you cannot indict a sitting president. That appears to have worked to then-President Trump's advantage previously; it may help Biden in this instance, to the extent he would otherwise face indictment. That seems unlikely, since Biden's case appears to lack a criminal intent, which has been alleged in former President Trump's case."
Levin noted that the difference between the two cases "comes down to intent."
"Often, the target of an investigation may very well have committed a particular act that is being investigated, the question is whether they intended to commit that act "willfully" (that is, with a wrongful intent)."
Former Vice President Mike Pence was under investigation for improper storage of classified documents but no charges were filed. The Justice Department justified its decision because it was ruled it was an accidental misfiling of records. Similarly, former Secretary of State Hillary Clinton was not charged for storing classified documents on her personal server in 2016 because the FBI ruled it was a careless act and not a criminal offense.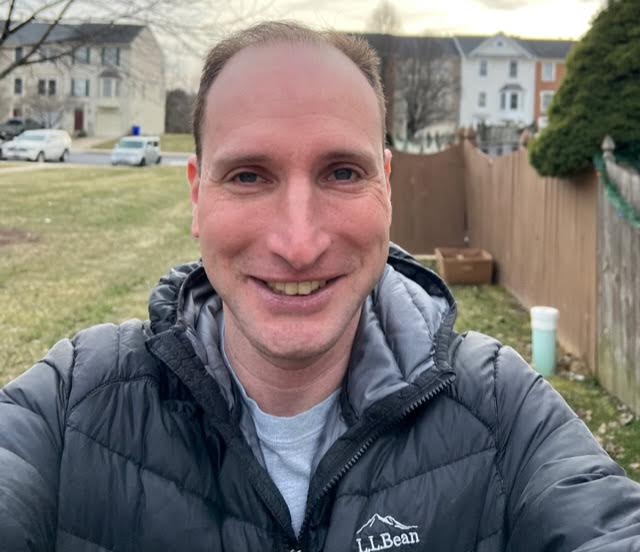 Bryan is an award-winning political journalist who has extensive experience covering Congress and Maryland state government.
His work includes coverage of the election of Donald Trump, the confirmation hearings of Supreme Court Justice Brett Kavanaugh and attorneys general William Barr and Jeff Sessions-as well as that of the Maryland General Assembly, Gov. Larry Hogan, and the COVID-19 pandemic.
Bryan has broken stories involving athletic and sexual assault scandals with the Baltimore Post-Examiner.
His original UMBC investigation gained international attention, was featured in People Magazine and he was interviewed by ABC's "Good Morning America" and local radio stations. Bryan broke subsequent stories documenting UMBC's omission of a sexual assault on their daily crime log and a federal investigation related to the university's handling of an alleged sexual assault.