What to post on Instagram: inspiration
Play with the words
What if you do not travel around the world, do not take pictures of food and cannot show off any individual lifestyle, as most Instagrammers do? Do not worry!
You can use text. Combining it with visual effects and wordplay will emphasize the character of your profile. In any case, buy followers on Instagram to make your profile popular and famous.
You can publish motivational quotes and inspirational phrases. Usually, this strategy is suitable for personal accounts and non-profit organizations.
To add text to images, you can use various platforms.
Use the right fonts and typography
Choosing the right font is essential. Mainly if you often post inspirational quotes. This is also a great idea if you are looking to impress your followers and fans.
For inspiration, you can check the profile @erikmarinovich profile. He leads Instagram. He is a designer, artist, and business owner. The central part of his publications is his own creations. Thanks to this approach, he has already managed to work with brands such as Nike, Target, Google, Facebook, and many others.
Another example is the @misterdoodle account. Now let's see how he leads his Instagram. In his illustrations, the designer includes beautiful inscriptions and inspirational quotes. This has led to collaboration with significant clients like Sunday Times UK and Citizen Apparel.
Do not neglect the illustrations
What to do if you are tired of posting photos of the same and want to revive your account somehow? Let's say you're tired of displaying various images of pizza that you eat every week. In that case, why not turn your attention to illustrating the product? A good example is the fruit of the collaboration of the Gucci brand and artist Ignacy Montreal. A total of 80 illustrations were created. The latter showed the myths of Greece and Rome, Renaissance paintings, medieval alchemy, Spanish culture and much more. Each drawing included Gucci products and accessories.
A similar strategy was used by McDonald's brand. They combined illustrations with photographs of their breakfasts to demonstrate how they help their customers stay afloat and keep up with everything. And to promote the nuggets, the brand used an illustration of a man breathing fire.
Shoot a video and tell stories
While most publish photographs, others fill the tape with witty and imaginative short films. Short videos are the latest type of content that wins over the hearts and attention of people. And for a good reason. If you recall the expression that one image is worth a thousand words, a video can be worth a million words. Therefore, videos can animate stories.
A study was conducted and showed that in 2017, the level of user involvement with photos increased by 46.4%. While concerning video, this figure was 53%.
This means the video wins from the photo. Moreover, on average, under a video, Instagram users leave more comments than under images.
How do you feel about the video now? To get inspiration regularly, you can subscribe to Zack King's profile. Who is Zach King? This is a man who knows how to transform into a statue or transform bed linen into a kitten. His Instagram is filled with creative videos with great visual effects.
His cleverly edited videos have gathered over 21 million followers. In his interview, Zach said that the key to his success was that he tried to convey the mood of the brand with his own voice. Since his followers are overall children, his videos are explicitly aimed at them. In general, the main character of the video is himself. Zack adds unexpected and funny visual effects to capture the viewer's attention. What can you learn from the success of Zack? Just know that the voice and personality of your account plays an important role. Try to create compelling storylines with an unexpected twist.
Choose one type of borders
Adding a border to posts is one way to transform your account instantly. This not only makes your Instagram more aesthetic. It is also straightforward to implement. Here are some of the most common types of border design:
White borders
If you want to keep it simple, why not use a white-framed design? Even if the photos are made in different light shades, the account will seem more substantial. This will help evenly place the posts.
To use this feature and add frames, just open an image editor, select the "Borders" section in the toolbar, and then select the desired style and size.
@elska.joyful.living specializes in body care. She also uses white frames in her publications. This style is ideal for her because it creates a feeling of even higher purity.
Rectangular borders
Not too familiar and causes a significant effect on users of Instagram. Therefore, allow to stand out. This border is perfect if you want your Instagram to look elegant and sophisticated. Besides, such boundaries can highlight and emphasize the details in the photographs. Also, white space can improve the overall perception of your account in the eyes of a potential follower. This effect makes photos lighter, cleaner and uncluttered.
An excellent example of using such a theme is the @auroradesign profile.
Mixed white borders
Another very original way to use white space is to use mixed borders. This idea is ideal if you want to get a one-of-a-kind design that highlights each photo.
Here is an example of the effect of mixed white borders from @barre_boss.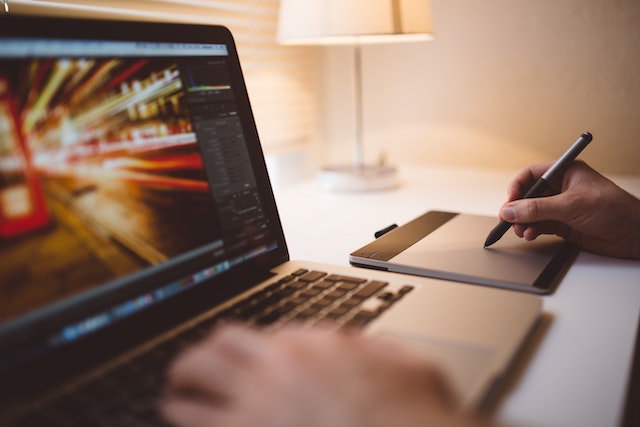 Summarize
It's time for a short summary. Clever tips for Instagram.
Planning an external look for an Instagram account is a must if you want to make it something more.
Since users form their first impression immediately after entering the profile page, it is essential to try to get their attention and interest.
What filters will you use?
What will be the general appearance of the account?
If you are not an expert in photography or design, this can be a real challenge.
However, there are many easy ways to liven up your profile. Here is a brief summary of the key ideas that were discussed in detail in the article:
Play with words.
Use good fonts and typography.
Add a pinch of illustrations.
Post videos that tell stories.
Pick a border for posts and stick to it.