Video: Four journalists look ahead to special session
At a forum sponsored by Maryland Business for Responsive Government last week, four journalists wrap up the legislative session and look ahead to the prospects for a special session to resolve the budget mess. The panel included Andy Green of the Baltimore Sun, Kenneth Burns of WBAL and WNAV, Len Lazarick of MarylandReporter.com and John Rydell of Fox 45.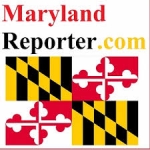 MarylandReporter.com is a daily news website produced by journalists committed to making state government as open, transparent, accountable and responsive as possible – in deed, not just in promise. We believe the people who pay for this government are entitled to have their money spent in an efficient and effective way, and that they are entitled to keep as much of their hard-earned dollars as they possibly can.