Trump policies under fire by Maryland House Democrats
By Jacob Taylor
Capital News Service
Democratic lawmakers in Annapolis announced five priorities Tuesday aimed at resisting policy efforts by President Donald Trump's administration and the Republican-controlled Congress.
One would withdraw all of Maryland's past calls for a constitutional convention, another would direct the attorney general to oppose "harmful" federal policies, two would create commissions to monitor health and financial regulatory developments at the federal level, and the fifth would instruct the state's congressional delegation and governor to resist any effort to repeal the Affordable Care Act.
Constitutional convention
A resolution in the package would withdraw Maryland from all previous Article V Convention calls on several topics. A constitutional convention can be used to amend the Constitution if the legislatures of two-thirds of the states call for one; any amendments would still have to be ratified by three-fourths of the states.
Explaining the proposal to withdraw Maryland's calls for a convention, House Majority Leader William Frick, D-Montgomery, said that Maryland "cannot afford to let Donald Trump rewrite the Bill of Rights."
Because the process has never been used to amend the Constitution, the exact procedure is not clearly defined. Most states have called for a convention on one issue or another, but two-thirds of the states' calls have never been found to be similar enough to trigger one.
The withdrawal proposed Tuesday likely reflects anxiety among some groups that Republican control over 25 states where Republicans have a majority in both houses of the legislature and the governorship, combined with a unified Republican government at the federal level, makes a conservative-driven convention a real possibility.
Defending Maryland from Trump
The Maryland Defense Act of 2017 directs the state's attorney general to protect Marylanders from "harmful federal efforts." The bill allocates $3 million per year and five staff members under the Maryland attorney general for this purpose.
Attorney General Brian Frosh predicted people around the nation will begin to reject the Trump Administration's policies.
Also in the package, a newly created Maryland Financial Consumer Protection Task Force would monitor consumer protections and financial regulations at the federal level and keep state lawmakers informed of any changes.
Obamacare
The Maryland Health Insurance Coverage Protection Commission would do the same for efforts to repeal the Affordable Care Act and, according to a press release, "prepare Maryland to best react should President Trump and the Republicans in Congress decide to take away health insurance coverage."
The package includes a resolution calling on Maryland's congressional delegation and the governor to oppose efforts to repeal the ACA. The resolution argues that the ACA is critical to providing insurance to approximately 400,000 Marylanders.
Several Democratic legislators defended the role that the ACA has played in reducing Maryland's uninsured rate. They also sought to paint the resistance to repeal as a potentially bipartisan effort, at least among voters, by highlighting that rural, traditionally Republican parts of the state saw some of the biggest gains in their insured rate under the ACA.
Among those was Del. David Moon, D-Montgomery, who said that any repeal of the ACA would be "war on rural Maryland," employing a phrase Republicans have used in the past to accuse Democrats of prioritizing urban parts of the state and neglecting rural areas.
Reacting to the package, Senate Republican Leader J.B. Jennings, R-Baltimore and Harford counties, said, "if we do nothing to (change) the ACA, it's going to collapse," citing rising premiums as a principal cause.
Jennings also indicated that state lawmakers should let Maryland's congressional delegation focus on federal issues, saying, "I think we've got enough stuff in our state to deal with."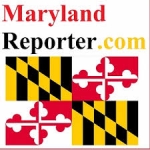 MarylandReporter.com is a daily news website produced by journalists committed to making state government as open, transparent, accountable and responsive as possible – in deed, not just in promise. We believe the people who pay for this government are entitled to have their money spent in an efficient and effective way, and that they are entitled to keep as much of their hard-earned dollars as they possibly can.