Tracking Your Phone: Battlefield technology spotlighted in Maryland courts
This is Part One in the series, "Tracking Your Phone" by the Capital News Service. It examines how police use cell phone simulators to track phones, a practice originally designed for the battlefield, veiled in secrecy, and being challenged in court.
By Courtney Mabeus
Capital News Service
Police were waiting for Deon Batty when he stepped off a Baltimore City bus traveling along a commercial strip near the public Douglass Homes on Valentine's Day three years ago.
When authorities asked Batty to empty his pockets, he pulled out a cell phone and handed it over.
An officer dialed the number of a 77-year-old woman who had been robbed of her phone and other items at gunpoint the night before. The phone in the officer's hand rang.
The seamless chain of events baffled Batty's public defender, Janine Meckler. How did police know he was on that particular bus? Why had they stopped him without a warrant? How did they know he had the woman's phone?
The mystery deepened in the hours before Batty's trial in Baltimore City Circuit Court in September 2014. As Meckler shifted through case files, she discovered something she'd never noticed in her 25 years on the job: an after-action police report from the city police's Advanced Tactical Team. Though she'd seen after action reports, what was unusual about this one was the phrase "target phone."
Controversial intelligence devices
A phone call to another attorney and a Google search led Meckler to a StingRay, the common name for a cell site simulator. It is a suitcase-size device developed for the foreign battlefield that mimics a cell tower, tricking nearby mobile phones into answering it with identifying information and location data.
Cell site simulators are among the most controversial of intelligence devices to have worked their way into the hands of law enforcement in recent years.
Because they indiscriminately scan phones while searching for their target, data from bystanders is also scooped up, dragnet-style.
Citing unusual secrecy agreements with the FBI or the need to protect an investigatory tool, most local law enforcement agencies using the equipment in Maryland refuse to answer questions about what happens to this data, or other rules governing its use.
Without this information, defense attorneys say they can't challenge how they operate, like they can with radar equipment or even fingerprints. "We have no clue how it's being used, whether the machine is being used properly… there's no accountability. That's a huge problem," Meckler said.
Technology outpacing laws
The problem, said lawyers and experts in law enforcement surveillance issues, is that technology has outpaced local laws. As public disclosures about cell site simulators increased in the last year, the Departments of Justice and Homeland Security began requiring their employees for the first time to obtain search warrants before they can use their devices, with some exceptions.
Each agency also enacted rules for deleting data. Those rules include provisions that say data must be deleted as soon as a target is found, and in no less than every 30 days in cases where the equipment is used to identify unknown devices.  Each also added auditing requirements.
These new federal guidelines, however, don't apply to local law enforcement. But some states, including California, Virginia and Washington have enacted similar legislation.
"The main problem is that the police may be doing something illegal and we have to use mental gymnastics to try and uncover these secret aspects of an investigation that are never written down and turned over to us," Jason Ricke, a Prince George's County assistant public defender, said. "The police may be violating our clients' rights and we will never know it."
Please Read Part 2: Tracking your phone: Secrecy surrounds technology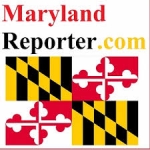 MarylandReporter.com is a daily news website produced by journalists committed to making state government as open, transparent, accountable and responsive as possible – in deed, not just in promise. We believe the people who pay for this government are entitled to have their money spent in an efficient and effective way, and that they are entitled to keep as much of their hard-earned dollars as they possibly can.