Tillerson talks tough on Russia at confirmation hearing
WASHINGTON- Secretary of State nominee and Exxon Mobil CEO Rex Tillerson dismissed concerns Wednesday that his close business ties with Russia represent a conflict of interest and said if confirmed he would be tough on Vladimir Putin.
"Russia must know that we will be accountable to our commitments and those of our allies and that Russia must be held into account for its actions," Tillerson told the Senate Foreign Relations Committee during his opening remarks.
Tillerson said the United States should work with Russia when common interests are present, such as fighting terrorism, but stressed that Russian aggression must be called into account.
Tillerson suggested that Russian aggression in recent years is largely the result of the Obama administration's ineffective foreign policy.
Former Senator Sam Nunn (D-Ga.) and former Secretary of Defense Bob Gates both spoke in favor of Tillerson's nomination.
Protestors briefly opened the door to the hearing room and shouted: "reject Rex" while Chairman Bob Corker (R-Tenn.) made his opening statement and Corker was forced to briefly pause while security removed the protestors from the doorway.
Tillerson was interrupted during his opening remarks by a protestor who shouted that her home had been destroyed during Hurricane Sandy. The protestor held a sign that said: "reject Rex," and she chanted that refrain before being removed by Capitol Police.
President-elect Donald Trump chose Tillerson, 64, to head the State Department in early December and that decision was at the time criticized by many Democrats as well as several Republicans.
In 2011 Exxon Mobil entered into an agreement with Moscow-owned oil titan Rosneft so as to arrange the possible of expansion of pipeline projects inside the Russian Federation.
Tillerson if confirmed has promised to sell an estimated $54 million worth of Exxon Mobil shares he is expected to receive and transfer those assets into an independent trust that prohibits reinvestment into Exxon Mobil.
Tillerson has engaged Russian business interests since the early 1990's, and in 2015 he received an honorary award from Russian president Vladimir Putin. Tillerson speaks fluent Russian.
Putin has long been considered an obstacle to freedom in the Ukraine, the Baltic States, and throughout the former Soviet Union largely due to his expansionist aims.
Putin annexed Crimea from Ukraine in 2014 and in response the U.S. and other nations issued sanctions against Russia's energy sector.
Exxon Mobil is estimated to have lost nearly $1 billion as a result of the sanctions and Tillerson previously suggested he favors lifting sanctions against Moscow.
During testimony Tillerson suggested he favors maintaining energy sanctions against Russia for the time being and said he had never personally taken part in lobbying efforts aimed at lifting sanctions against Moscow. Tillerson also maintained that to the best of his knowledge Exxon Mobil had not directly lobbied for sanction relief either.
Ranking Democrat Sen. Ben Cardin (D-Md.) said in his opening remarks that Tillerson's experience leading Exxon Mobil does not automatically qualify him to serve as Secretary of State.
"Having a view from the C-suite at Exxon is not at all the same as the view from the seventh floor of the Department of State and those who suggest that anyone who can run a successful business can of course run a government agency does a profound disservice to both," Cardin said.
Sen. Marco Rubio (R-Fla.) asked Tillerson if he believes Putin is a war criminal.
"I would not use that term," Tillerson said.
Rubio voiced disagreement with Tillerson's answer.
"Let me describe the situation in Aleppo and maybe that will help you reach your conclusion," Rubio interjected and then described some of the atrocities carried out at the behest of Syrian President Bashar al-Assad who has received military assistance from Russia.
Rubio asked Tillerson to attest to the veracity of an intelligence report released last week that said Putin directed Moscow to interfere in the recent U.S. presidential election via hacking and disseminating false new stories.
Tillerson at first tried to deflect from answering the question but after being prodded by Rubio eventually conceded: "That's a fair assumption."
Chairman Corker asked Tillerson if he believes climate change exists.
"The risk of climate change does exist," Tillerson said. "The consequences could be serious enough that action should be taken."
Sen. Tom Udall (D-N.M.) asked Tillerson how he would handle a situation in which State Department interests conflicted with that of Exxon Mobil or other energy companies.
"As to any issues involving ExxonMobil that might come before me, if confirmed as Secretary of State, I would recuse myself from those issues," Tillerson said. "I would not extend to the new chairman, CEO of ExxonMobil any courtesies that I would not extend to everyone."
This article is republished with permission from Talk Media News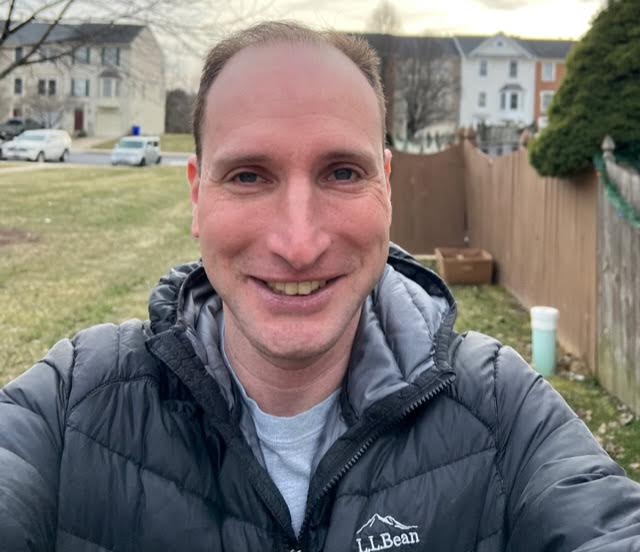 Bryan is a freelance political journalist who has extensive experience covering Congress and Maryland state government.
His work includes coverage of the election of Donald Trump, the confirmation hearings of Supreme Court Justice Brett Kavanaugh and attorneys general William Barr and Jeff Sessions-as well as that of the Maryland General Assembly, Gov. Larry Hogan, and the COVID-19 pandemic.
Bryan has broken stories involving athletic and sexual assault scandals with the Baltimore Post-Examiner.
His original UMBC investigation gained international attention, was featured in People Magazine and he was interviewed by ABC's "Good Morning America" and local radio stations. Bryan broke subsequent stories documenting UMBC's omission of a sexual assault on their daily crime log and a federal investigation related to the university's handling of an alleged sexual assault.