Term limits in Maryland will never happen
By Len Lazarick
Len@MarylandReporter.com
Term limits for Maryland legislators are a great idea whose time will never come. That's particularly true of Gov. Larry Hogan's proposal for a two-term limit on Maryland lawmakers.
That could actually make things worse at the State House.
Even Republican legislators who repeatedly do the heavy lifting for their Republican governor think the idea stinks — off the record, of course.
One of several GOP stalwarts running for a fourth or fifth term chewed my ear off on opening day. "I have primary opponents," the lawmaker said. "They're going to use this against me."
If the two-term limit were in effect, next year the entire GOP leadership of the House of Delegates and state Senate would be gone. So would the entire Democratic leadership of the House and Senate. All the dozens of committee chairs and vice chairs — all Democrats — would be out the door.
The current leadership would be replaced with delegates and senators with at most four years of experience. And don't forget that this is not a full-time legislature. It only meets for 13 weeks, so after four years a Maryland delegate or senator has only spent about a full year actually legislating — unlike states such as Pennsylvania or New York that meet year round.
Senior citizens at the top
The Democratic leadership of the Maryland General Assembly has certainly been around far too long for our own good.
Senate President Mike Miller, 75, 32 years as president, the longest-serving presiding officer of a legislature in the United States and in Maryland history, 44 years in the Senate — 11 terms. He has sometimes referred to himself as "the posture child for term limits."
House Speaker Michael Busch, 71, 16 years as speaker, longest service as speaker in Maryland history, 32 years in the House of Delegates.
Sen. Ed Kasemeyer, 72, 7 years as chair of the Budget and Taxation Committee, 28 years in the Senate, 4 in the House.
Sen. Nathaniel McFadden, 71, 12 years as President Pro Tem, 24 years in the Senate.
Sen. Thomas Mac Middleton, 72, 16 years as chair of Finance Committee, 24 years in the Senate
Sen. John Astle, 74, 16 years as vice chair of Finance, 24 years in the Senate, 12 in the House;
Del. Joe Vallario, 76, 25 years as chairman of the House Judiciary Committee, 44 years in the House.
Del. Maggie McIntosh, 70, 4 years as chair of the House Appropriations Committee, 12 years chairing Environmental Matters Committee and many different leadership roles during 25 years in the House;
Since the great television reporter Lou Davis of MPT passed away in 2016, I am the oldest member of the regular State House press corps at 69. I have known many of these 70-something lawmakers for decades. People 70 and older still have a lot to contribute. But they should not hold onto power for so long.
Heard it all before
By the time you've been at the legislature for a decade or more — this is my 13th session in a row for two different news organizations — you've heard the same arguments on the same bills over and over. As you get older you're less likely to change your mind about an issue or change your approach.
On the other hand, someone with only four General Assembly sessions under their belt is just figuring out how the legislature works.
I personally favor something like a four-term limit, 16 years giving you enough time to learn the ropes, but not so long as to accumulate too much power. Proponents of term limits find a four-term limit ridiculous, and most longtime legislators find any term limits preposterous.
"That's what elections are for," is the repeated comeback. But voters represented by a powerful legislator like Miller, Busch or McIntosh have no reason to throw out a powerful incumbent who could be helpful to them or their district.
15 states have limits, most have a ballot initiative
Fifteen states have term limits for legislators, mostly eight years for each chamber. The National Council of State Legislators has a useful primer on the topic.
"Most of the states that have term limits got them through the citizen initiative process," says NCSL. "Only 24 states have the initiative process, and nearly all of those already have term limits or have voted them down already."
Maryland does not have the citizen initiative, and no way is the legislature going to impose a two-term limit on itself. It would require a constitutional amendment that takes a supermajority to pass.
Opponents of limits say they would cede control of the legislative process to staff and lobbyists, who already have too much control.
And Republican leaders who are much younger than their Democratic counterparts will tell you that getting rid of the 70-somethings in leadership would not improve things for the minority party or conservatives.
The people who replace Miller, Busch, Kasemeyer, Middleton or McFadden would generally be more liberal than the old timers as the newer Democrats have moved further to the left.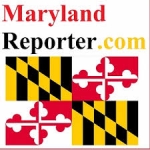 MarylandReporter.com is a daily news website produced by journalists committed to making state government as open, transparent, accountable and responsive as possible – in deed, not just in promise. We believe the people who pay for this government are entitled to have their money spent in an efficient and effective way, and that they are entitled to keep as much of their hard-earned dollars as they possibly can.