Target to cancel health insurance for hundreds of Md. employees, directs them to exchanges
By Glynis Kazanjian
Hundreds — if not thousands — of Maryland Target employees will lose their health insurance benefits April 1 and are being directed instead to health exchanges created through President Obama's health care reform law. The national retail giant announced a new company-wide policy this week to discontinue health insurance coverage for all store part-time employees.
Target employs 7,700 people in 38 stores across Maryland, but Target would not disclose how many of those employees would be affected by the policy change.
"Since our part-time team members fluctuates often, we can't disclose that information," Target spokeswoman Jill Hornbacher wrote in an email. "What I can tell you though, is less than 10 percent of our total team member population participates in our part-time health care coverage."
Dropped employees given cash, directed to exchanges
Dropped Target employees will be offered a one-time cash payment of $500 and the company will offer health benefits counseling. An announcement was posted on Target's website Jan. 21.
Target is steering its uninsured to the new health insurance marketplaces, called exchanges, created by the Affordable Care Act, also known as Obamacare.
"The launch of Health Insurance Marketplaces provides new options for health care coverage that we believe our part-time team members may prefer," Jodee Kozlak, executive vice president of human resources at Target, said in the web announcement.
Target says its part-time staff can now apply for health care subsidies on the exchanges, a benefit they are not eligible for as long as Target offers them health insurance benefits.
Maryland's exchanges hard to access
But accessing health insurance on Maryland's health benefit exchange has proven to be difficult to many, and impossible for some, due to ongoing technical glitches and a myriad of other problems the website has suffered since it first launched Oct. 1.
Only 22,500 people have enrolled in private health plans through the Maryland exchange. That's 15% of the state's enrollment goal of 150,000 by March 31.
The opening of the small business exchange has also been delayed twice. Employees of small businesses that could have banded together in group policies must now find health insurance on their own.
The exchange is so dysfunctional it has become regular fodder for gubernatorial candidates who eagerly point their fingers at front runner Lt. Gov. Anthony Brown, the state's highest elected official charged with implementing the state health insurance exchange in 2011.
Brown authored dozens of press releases prior to the exchange's launch, touting its success and Maryland's position as a national leader in health care reform implementation. But three years and $200 million later, Maryland's health insurance exchange is far from being fully operational.
This week alone state health officials announced hundreds of Medicaid enrollment packages had been sent to the wrong addresses.
Delaney urges Maryland leaders to consider federal exchange
Rep. John Delaney, the newest Democratic member in Maryland's congressional delegation, has been pressing Gov. Martin O'Malley (D) and Brown to forego the state exchange and either transition Marylanders to the federal exchange website, which is operating better, or partner with the federal exchange — a system only a few states have adopted.
"This news underscores the importance of Maryland's exchange working to the highest standard, this includes the small business exchange, which begins on April 1," Delaney wrote in an email. "I want to make sure that all Marylanders have access to quality and affordable care and I hope that the state does everything in their power to make that a reality. I continue to think running the federal exchange simultaneously with the MD exchange would have been the better option, but for reasons I don't fully understand, they decided against it."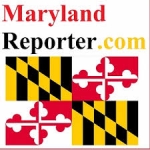 MarylandReporter.com is a daily news website produced by journalists committed to making state government as open, transparent, accountable and responsive as possible – in deed, not just in promise. We believe the people who pay for this government are entitled to have their money spent in an efficient and effective way, and that they are entitled to keep as much of their hard-earned dollars as they possibly can.