State GOP to focus on gaining legislative seats
By Len Lazarick
Len@MarylandReporter.com
Tony O'Donnell, House of Delegates Republican leader, kicked off his report to the Maryland Republican Convention in Ellicott City Saturday with the advice to "go see the movie Lincoln," which made him proud to be a Republican.
I took his advice, as I had planned to do anyway, and skipped the debate on convention resolutions, reported by Michael Dresser in the Sun and Brian Griffiths in Red Maryland. The most interesting item was the attack on the new Cecil County executive, Tari Moore. She ran and won as a Republican, but left the party on Thursday Friday in an unusual political maneuver that might not be as traitorous as it appears.
There was not a peep of displeasure among the more than 200 members of the central committee on the floor about Party Chairman Alex Mooney – no protest, no resolution of no-confidence. The pique over the big election losses had apparently spent themselves before the convention began.
Focus on winning at local level
"It was a tough year – there's no sugar coating that," said Mooney, who lost his state Senate seat in 2010. "We need to focus on winning at the local level."
Mooney and party executive director David Ferguson stressed that Democrats are the ones Republicans should be fighting, not each other.
"Our job is to go out and take out every Democrat in the red counties," Ferguson said. More than half the counties in Maryland are dominated and run by Republicans, but not the largest jurisdictions from Baltimore to the Washington suburbs.
Ferguson unveiled a Foundation for Our Future plan that emphasizes winning local offices and legislative seats over statewide races. "If we don't change our direction and narrow our focus, we're not going to take back Maryland," Ferguson said.
The plan lays out a detailed strategy for recruitment, training and support of Republican candidates by local central committees.
Picking up more seats in the House of Delegates
The party consistently emphasizes that more county and municipal officials in Maryland are Republicans rather than Democrats. In 2010, the GOP also picked up six seats in the House of Delegates, bringing it to 43 out of 141 seats (30%), the highest number in more than 30 years and likely longer. But the party lost two Senate seats, leaving it with 12 out of 47 (25%).
"We can go to 50 seats" in the House, O'Donnell insisted. "We can go to 60 seats. We should set our goals very high."
Those kind of numbers would give the party enough votes to block some bad legislation, O'Donnell said.
"We should let no seat go unchallenged," he said. "We need to fill out that roster by this summer." The 2014 primary has been pushed up to June from September.
In some delegate districts in Baltimore City and Montgomery and Prince George's counties, Republicans have not mounted a full slate of candidates.
The latest round of legislative redistricting, upheld last month by the Maryland Court of Appeals, seeks to make it more difficult for Republicans to gain more seats.
"The Democrats are doing everything they can to rig the system," Mooney said. "It's apparently hard to get justice from the Court of Appeals in Maryland."
Sauerbrey responds to Friday blog
Friday's blog drew this absolutely correct email response from Ellen Sauerbrey, the former Republican delegate who almost became governor in 1994. On Friday, I said, "Conservative Republicans have never in recent history done very well running for statewide office in Maryland, so the results of the November election are hardly a surprise."
Sauerbrey responded:
"I have to remind you that, though outspent six to one, I ran the first statewide race on a strong conservative platform and record. No, I was not inaugurated but it can't be contested that that message won 50% of the vote.
"Bob [Ehrlich] stated many times that he built his campaign from the grassroots and finance team of my campaign," Sauerbrey went on.
"Dan Bongino is the first candidate since my race that has run an articulate conservative campaign.He had a lot going against him but was able to build an enthusiastic grassroots following. It was very sad that Rob Sobhani jumped in with a ton of his own money and largely drowned out Dan's limited TV exposure."
"Unfortunately a new face, with no political base will have a very hard time raising money in a state where major donors are afraid of retribution and not willing to write the checks that are critical to getting media exposure. Sobhani, who had no campaign at all, except TV, demonstrated that TV is the only way to reach a segment of voters.
"I must agree that the changing demographics of Maryland are making statewide campaigns challenging, to say the least. My own opinion is that Republicans need to focus like a laser on local and legislative seats and continue to build a credible bench in hopes that the tax and spend agenda will eventually drive voters to look at alternatives as it grinds taxpayers into the dirt."
The rematch with Sauerbrey in 1998 helped drive Gov. Parris Glendening to seek and win a slight reduction in the Maryland personal income tax rate.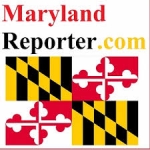 MarylandReporter.com is a daily news website produced by journalists committed to making state government as open, transparent, accountable and responsive as possible – in deed, not just in promise. We believe the people who pay for this government are entitled to have their money spent in an efficient and effective way, and that they are entitled to keep as much of their hard-earned dollars as they possibly can.