Spider-Man: Homecoming:  Same old Spidey
2 out of 4 stars
Add this power to Spider-Man's impressive arsenal of super hero skills: he can make time stand still.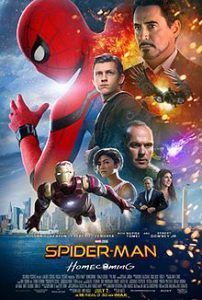 We get older, but miraculously, Peter Parker finds a way to stay the same goofy, yet highly intelligent, teenager by day and the most famous web-slinging stud of all time at night. It's been 16 years since Tobey Maguire starred as the masked man and powered the film to more than $820 million at the worldwide box office.
But what's changed with the franchise as it is set to release its sixth film Spider-Man: Homecoming this week? Nothing. Absolutely nothing.
Maguire played the role for the franchise's first three films before handing off to Andrew Garfield for 2012's The Amazing Spider-Man and 2014's The Amazing Spider-Man II. They all proved interchangeable because unlike Bat-Man, Spider-Man never grows up. He's been the same teenager trying to make everyone like him for years, and apparently, that's OK with the moviegoers because each of the franchise's previous five films have brought home at least $700 million at the worldwide box office.
So why should director John Watts try to do anything differently than Sam Raimi, who directed the first three films, and Marc Webb, who oversaw the last two? If you know the customer is going to buy the same entrée, why change ingredients?
But Spider-Man needs to be fixed. If you don't agree that Michael Keaton, George Clooney, Christian Bale and Ben Affleck have each brought a different dynamic to Bat-Man through the years, then we'll certainly disagree with the next paragraph.
Spider-Man: Homecoming is average, and that's probably giving Spider-Man the benefit of the doubt based on the franchise's past performance. But on its own, Spider-Man: Homecoming doesn't stand up to any of the Captain America films, The Avengers' films, the Iron Man franchise, and there's no question that Wonder Woman is a superior film, too.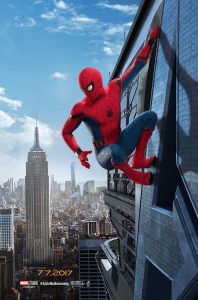 Spider-Man: Homecoming, however, held so much promise. Spidey, played by Tom Holland, spends his days as the same nerdy high school student he's been for years. If he's so smart, why is he still in high school? But when the bell rings, Peter Parker gets to put on his red and blue suit as an intern for Tony Stark (Robert Downey Jr.), who as Iron Man, is testing Holland to see if he has what it takes to join The Avengers.
This dynamic could have been awesome, as the brash, trash-talking and overly-confident Stark could have elevated Holland's character. But instead, Stark receives far less time on the screen than he should, which detracts from the film. Keaton, who played Spider-Man's enemy Adrian "Vulture" Toomes could have added a jolt to the film, too, but like Downey, didn't receive enough screen time. But he's got a really cool costume.
The result is a mediocre movie. If you've seen a couple of Spider-Man movies, then you've pretty much seen this one.
Peter Parker acts like a dork in school. He tries to hide being Spider-Man from his aunt. He tries to beat up – but not kill – the bad guys. He gets the bad guy, thus making everyone happy by doing good.
But he's not great, far from it.
But don't worry Spider-Man fans! It will do great at the box office and in a couple of years, you'll get to see someone else wearing the red and blue suit, still in high school, still trying to get the girl and still pretending like it's still 2002.

Jon Gallo is an award-winning journalist and editor with 19 years of experience, including stints as a staff writer at The Washington Post and sports editor at The Baltimore Examiner. He also believes the government should declare federal holidays in honor of the following: the Round of 64 of the NCAA men's basketball tournament; the Friday of the Sweet 16; the Monday after the Super Bowl; and of course, the day after the release of the latest Madden NFL video game.