Sounding Off!: Hammock's Hits – Top 5 Albums of the Year (so far)
It's time for Sounding Off! Welcome back to Hammock's Hits, where this week I select my five favorite albums that have been released so far this year, along with a few that barely missed the cut.
Honorable mentions: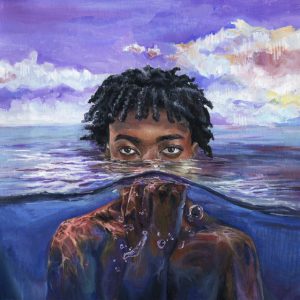 Redveil: "Learn 2 Swim"
redveil, a native of Prince George's County, Md., released this project on his 18th birthday, entirely self-produced. With a runtime of 35 minutes and 30 seconds, there's a decent amount of quality tracks on this project.
Favorite Songs: "morphine (da ways)," "pg baby," "diving board," "shoulder," "together," "automatic"
Steve Lacy: "Gemini Rights"
Steve Lacy already has an extensive list of career accomplishments at the young age of 24.
He is a key member to contemporary R&B group "The Internet" and has produced for artists such as Kendrick Lamar, J. Cole, and GoldLink, not to mention the impressive feat of having produced his entire discography on his iPhone.
This album is his most commercially successful to date, largely thanks to his hit single "Bad Habit".
"Gemini Rights" is a slight sonic shift from his past releases, which does not affect its quality whatsoever.
Favorite Songs: "Helmet," "Sunshine," "Mercury," "Buttons"
Joey Bada$$: "2000"
After a five-year hiatus, Brooklyn based MC Joey Bada$$ is back with a new album, a sequel to his beloved 2012 mixtape "1999." titled "2000."
This album features production from Statik Selektah, Pro Era stablemate Kirk Knight, and many others, as well as features from Westside Gunn, JID, Larry June and more.
You hear Joey dive into his lyrical expertise he has become renown for, and the project even includes a spoken word section from arguably the greatest New York rapper to ever do it, Nas.
Of course, he also goes into the death of best friend and late rapper Capital Steez, whom he mourns throughout the album.
Favorite Songs: "Brand New 911," "Zipcodes," "Wanna Be Loved," "Survivors Guilt"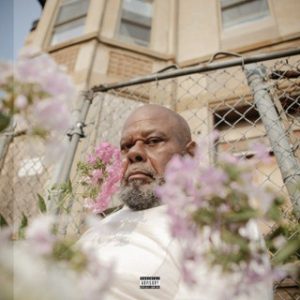 Saba: "Few Good Things"
Melodic Chicago rapper Saba released this album back in February, a blend of his laid back, jazz-heavy style with his wordplay and signature delivery.
There is a wide variety of features on this album, from Atlanta R&B singer 6LACK, to Chicago drill icon G Herbo, even including verses from The Roots' Black Thought and Bone Thugs-N-Harmony's Krayzie Bone.
Just like the rest of his catalog is, this album is another great soulful release from Saba, who is one to keep an eye out for in the future.
Favorite Songs: "Still," "Make Believe," "2012," "a Simpler Time"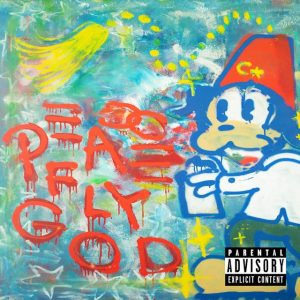 Westside Gunn: "Peace 'Fly' God"
This album was made in just two days, which is very out of place for an artist like Westside Gunn, who is notorious for taking his time with his approach to making music, but still managing to consistently drop albums with little to no bad tracks.
This project is almost entirely produced by Don Carrera and the legendary Madlib, though two songs are produced by Griselda regulars Daringer and Conductor Williams.
Enlisting Estee Nack and new Griselda signee Stove God Cook$ for a good amount of the album, whom Westside Gunn has gone on record to say is an "art piece," this project is a slight switch-up from what you'd normally hear from him, keeping quality as priority per usual.
Favorite Songs: "Horses On Sunset," "Big Ass Bracelet," "Jesus Crack," "Derrick Boleman"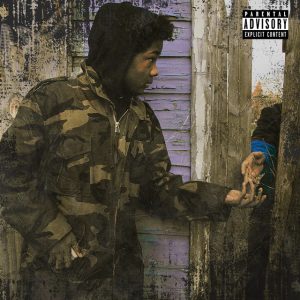 5. Conway the Machine: "God Don't Make Mistakes"
Released through the Griselda Records label, Eminem's Shady Records label and the parent label of the latter, Interscope, this album received a lot of publicity for good reason.
Conway details his life story, including themes of paranoia from the thought of whether he would've made it this far had people not been inspired by his origin and struggle.
Everyone from Rick Ross to T.I. and Lil Wayne to Jill Scott have guest appearances on this project.
The standout track for me is "John Woo Flick," featuring the other 2/3rds of the original 3 Griselda Records members, brother Westside Gunn and first-cousin Benny the Butcher, on a memorable cut I have found to be in rotation quite often in my listening.
The production on this record is flawless, especially on tracks like "Stressed," in which Conway's delivery and lyrics really let the listener feel his emotion, where the production adds to the feeling so well that you essentially feel yourself being placed in the shoes of the 40 year old Buffalo rapper.
Having teased retirement on multiple occasions, critics and fans alike sure hope that isn't the case just yet, especially after the release of arguably his best project to date.
Favorite Songs: "John Woo Flick," "Stressed," "Lock Load," "So Much More," "Tear Gas"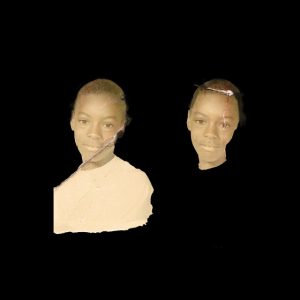 4. Vince Staples: "Ramona Park Broke My Heart"
Vince Staples, a native of Compton, Calif., has seen tremendous success ever since his debut full-length album, "Summertime '06," was released in June 2015.
His acclaim from listeners has only grown with every release, including in 2021's self- titled release, an album I absolutely loved.
This year, he has released another project called "Ramona Park Broke My Heart," which will be remembered for years to come.
The album showcases two Mustard produced tracks, a Kenny Beats produced cut, features from Lil Baby and Ty Dolla $ign, and even a track co-written by Corinne Bailey Rae, but nothing stands out on this album quite like what Vince is able to do on his own, though the outstanding production on every track does compliment him perfectly.
There's tracks like "When Sparks Fly," where Vince speaks from the perspective of a gun, perfectly written and masked as a love story that could fool you if you aren't paying close attention to lyrics, a very clever execution in my opinion. Moody, melodic cuts make up most of the project, everything perfectly connecting to the next track, making for a perfect example of the Vince Staples experience. I personally see this as an album deserving of recognition even decades from now.
Favorite Songs: "When Sparks Fly, " Player Ways," "Bang That," "Rose Street," "East Point Prayer," "The Blues"
3. Curren$y & The Alchemist: "Continuance"
Dropping early in the year in February, New Orleans born and raised Curren$y, who fans typically call 'Spitta' for his effortless rap performances or 'Andretti' for his love of all things cars, recruits legendary producer The Alchemist for a phenomenal album for hip hop and music fans alike.
Features spanning from artists both young and old appear throughout the release, including the likes of Wiz Khalifa, Larry June, Styles P, Babyface Ray and more.
Though all the cuts on this album are amazing, the track that stands out the absolute most to me is No Yeast, featuring Detroit's Boldy James. With a beat that perfectly chops a sample from Norman Feels' 1974 song "Where Or When," an outro using a live recording of the studio session for the aftermath of the song's creation, and verses from Boldy and Spitta to compliment each other effortlessly, it's no wonder why this song sticks out so much.
All in all, the entirety of this album is a treat for music enjoyers of all taste.
Favorite Songs: "No Yeast," "Obsession," "Jodeci Tape," "Half Moon Mornings," "Corvette Rally Stripes," "Louis Baggage"
2. JID: "The Forever Story"
JID is an artist I have already written a lot about (check out the rest of the blog to learn more) already, but for an artist so polarizing and unique, it isn't hard to see why.
"The Forever Story" is what JID says is his "origin story," in which he details growing up, life, and his overall experience in Atlanta as a child through his signature creative bars and choppy rap flows.
Everything down to the album cover is symbolic, the album art in question representing a finished, real life version of the drawing on the cover of his debut, "The Never Story," the album
"The Forever Story" is a follow up to. JID raps, sings and blends both throughout this project, showcasing his versatility and ability to do it all.
I have listened to this album plenty of times since release, and I can firmly state that I still haven't heard a bad song on this album.
The four-year hiatus with no new studio albums was well worth it, because it gave fans this beautiful record that I encourage everyone to give a shot.
Favorite Songs: "Kody Blu 31," "Dance Now," "Just In Time," "Raydar," "Crack Sandwich"
1. UMI: "Forest in the City"
This is UMI's first ever studio album. This 50 minute, 15-song collection of beautifully soulful R&B tracks is the Seattle singer's debut.
This fact shocked me, as I had never previously listened to UMI's music before this record.
I remember I had heard this for the first time in New Orleans during a trip. I don't know what compelled me to listen to the album in question, as I had never once listened to UMI's music prior to this night, but I'm glad I did.
In the span of the album, I had eaten at a pizza place, rode in a car to pick up my grandfather, drove back to a hotel and walked down sidewalks left and right, all immersed in this project.
Everything about this album is beautiful, from the production, to the songwriting and to the impressive vocal performances UMI displays. Doing all of this on a debut album without a single featured artist is something a lot of people will not understand the level of skill required to complete.
As it has stood since I first listened to the album, it has remained my No. 1 choice for album of the year, as I am stoked to see what the 23-year-old singer will put out next, and after a phenomenal debut, you can be sure that it'll be something memorable.
Favorite Songs: "moonlit room," "whatever u like," "sorry," "what would u do?"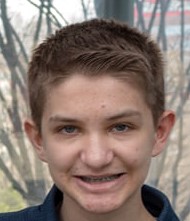 An avid record collector, Atlanta-based Hip Hop producer, and overall music fanatic who believes Record Store Day should be acknowledged as a federal holiday. This blog will feature album reviews and artist profiles, as well as showcase which artists are "up next", giving readers a look at their work before they make it big. A 16-year-old high school student, Dylan hopes to provide his thoughts on music both new and old, and invites you to witness it all.