Sheena Newman Partners with Non-Influencers to Promote TALIX Organics
With the expanding reach of celebrity influencers, it's an exciting time for the beauty industry. Ask any beauty guru, and they will tell you that success often depends on the value of the partnerships they create. Transparency and originality are crucial to the development of any beauty line. There are hundreds if not thousands of influencers at a brand's disposal, but it takes the right partner to sell a campaign honestly.
Sheena Newman knew this when she launched TALIX Organics this past year with her flagship product— the Rose Quartz Hydra Glow. The facial serum is trusted by women all over the country and has the undeniable support to prove it. Sheena has worked tirelessly to ensure her skincare product exceeds organic standards and is developed from the highest quality ingredients.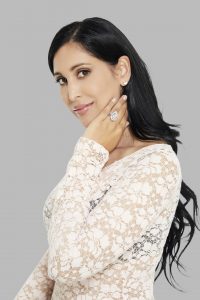 The company has skyrocketed, and TALIX Organics' fall beauty campaign is off to a great start. Newman's TALIX Tribe utilizes the 'everyday woman' to promote the TALIX Organics all-natural skincare brand. "The non-traditional influencers are a great fit for our company," explains Sheena. "These strong women are what TALIX Organics is made up of."
According to Sheena Newman, "TALIX Tribe is a social selling network, which is formed by an all-inclusive community of women who are mothers, students, professionals, homemakers, and so much more! With TALIX Tribe, our brand ambassadors earn $50.00 for every product purchased through their exclusive retail link. From social media promotion to hosting Skincare Socials, it has never been easier for women to become their own boss!"
As celebrity influencers become the norm, it is refreshing to witness a new-age company, which utilizes the 'everyday woman' to sell their product(s). We are excited to see how the TALIX Organics family of strong, independent, and non-influencer women continue to catapult the brand to new heights in the coming year.