Service Dogs can be a life changer
Diagnosed with the most severe form of spina bifida at birth, Maureen McGowan is paralyzed from the waist down, making it hard for her to maneuver, especially with an additional diagnosis of scoliosis in her teens.
"The older I get the harder it is for me to do the daily things," said McGowan,  a 43-year-old cashier in Millersville, Pennsylvania, who uses a wheelchair for mobility.
"It was hard to breathe because the curvature was so steep and the metal rod in my back hinders me from bending over to a certain degree and I tend to drop things a lot," said McGowan. who has been in and out of hospitals her entire life.
On October 14,  2021, her life changed for the better, she said. That was the day that Ian, a Yellow Labrador service dog came home with her.
Ian made a big difference in her life. It was something that, she said, happened almost immediately. He picks up the slack, especially when things are dropped.
"He's at the point now where I don't even have to ask him to get [something]. He'll get it for me right away," McGowan said. "He's saving me from the pain of having to reach and bend and twist and you know, things that are harder for me to do now than they were even when I was in my 20s."
Multiple years of difficulties motivated McGowan to get a service dog. McGowan called around to many places, but the organization that came through was the United Disabilities Service Foundation, 
UDS Foundation offers a wide range of services to support people with disabilities. Their motto tells it all: "We don't just provide service dogs; we provide independence." The foundation has helped about 300 people since it launched in 2000, said Lorrie Snyder, who has been training dogs for the foundation for the past 11 years. They have helped primarily local residents, but this October they will be helping their first Baltimore resident.
The dogs go under intensive training during an 18-month period where they learn basic commands. Afterward, they are paired with the most compatible owner, she said.
Each dog is designated for one owner through an individual training plan. To pair successfully, McGowan said that "they like to have the potential clients come into the kennel to volunteer their time, an hour a week."This could mean bathing the dogs or taking them for walks – a key element for bonding," McGowan said.
The clients undergo training courses for different commands. They start with basics; "Sit, stay, heel," and move on to more refined commands such as "pick up."
They're matched based on the connection and if they see it building, McGowan said. The process of getting a dog can take up to 5 years. McGowan, however, was paired with her dog within a few months.
In McGowan's case, the emotional connection to her 3-year-old lab is what is so important.
"To wake up and know that he is right there at my feet waiting for me to get up…it is just absolutely amazing," she said.
It's like having another best friend in your life. A kind of shadow, she said.
"If I get frustrated or nervous, I know that I can look down at him, and sure enough, he's looking at me. All I have to do is pat him on the head or behind the ears and I'm instantly calm again".
She now knows that she can rely on her dog as well as the staff at the UDS Foundation facility. That she can text Ian's trainer whenever she needs to ask a question. She has had very good experiences with the staff as she goes in on a regular basis.
"They're always pleasant, from the secretary who greets us when we come in, to everyone down at the kennel, you know everyone we encounter is helpful in any way that I need at that specific time," McGowan said.
Training is a very important part of the process, starting when the dogs are eight weeks old and continuing for up to 18 months. The final six months of the dog's training is where they evaluate the dogs—things they do well,  and things that might not be best for them.
 "We are also looking at the folks that we have on our list," Snyder said. "And then we will make the best match like which dog has skills that excel [with this person] and the temperament that matches this person."
For instance, the dog that she is working with right now has his match identified so she is working on tasks that specifically fit the needs of that person. That can include taking articles of clothing off and being able to put those articles in a raised hamper, Snyder said.
To start off, they work on eye contact with the handler and other basic obedience commands that a pet would learn like learning to sit in front of the owner or to heel or to stay under tables while at a restaurant, Snyder said.
Interactive skills are also very important for a service dog. Snyder pointed out that they might learn how to sit still and give their attention to their owner or to shake and say hello to a friendly stranger.
UDS Foundation trainers use mostly positive training methods, though there are some exceptions, such as negative oral markers. This could mean and "uh oh" or a "try again" directed at the dog, Snyder said.
"We go by a philosophy called LIMA, that's 'least intrusive, minimally aversive," Snyder said. There are never any strong corrections.
There are situations where a dog may not be able to be sent to a family as a service dog, Snyder said. This can be due to reactivity or temperament; in some dogs, you can turn that around and save them. In others, they become what is called a "released dog," Snyder said.
They would still be up for adoption, usually by someone who is in some way related to UDSF. Whether it be one of the trainers or a family member of someone who has gotten a service dog, Snyder said.
"Generally, they go to someone who is recommended to us is some shape or form," Snyder said.
Once the handlers have the dogs, they go through what is called a "Public Access Test" to ensure that the person who has the dog can handle care in public—that they're a safe match together.
To go on airplanes, they give the handler an identification tag that shows that they are certified and needed.
The cost of training a dog, from purchase to placement exceeds $25,000. But because UDS Foundation is a nonprofit organization, they do a lot of fundraising.
"We have sponsorships available for our puppies, and we have fundraisers of various types," Snyder said.
One of their fundraisers is the UDS Foundation 5k. This is their fourth year doing a virtual 5k and before that, they had an onsite 5k.
"We were a bit ahead of the COVID curve on that one," said Jennifer King, one of the ambassadors of UDS Foundation, who has been with them for six years. The funds they raise go directly back into the program which will help them to continue training their dogs.
What King loves most about the virtual 5k is that you don't have to be a runner to participate.
"Because some of our clients are in wheelchairs, we really encourage our registered agents to think outside the box," King said.
Supporters can bike, jog, or even kayak the allotted distance. The 2022 virtual 5k takes place from September 1 through November 24.
These events helped McGowan get her dog. After all the fundraising coverage, McGowan said she only had to pay about $5,000. That is a big difference from the original $25,000.
"It's worth every minute of it," McGowan said of the fundraiser.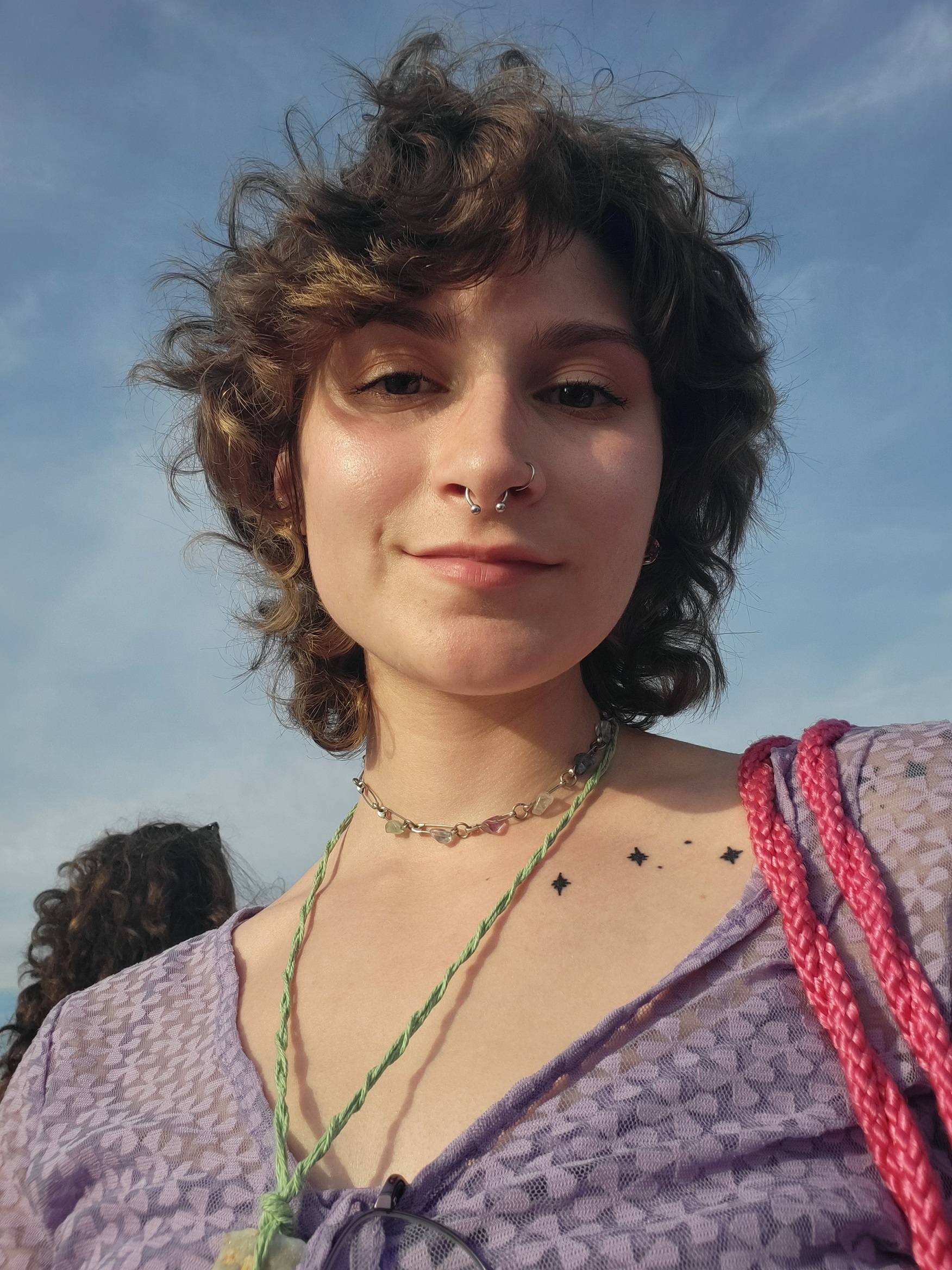 Adrianna Salkin is a poet whose work primarily focuses on love through a young persons eyes. She spent many years writing an anthology of poems that explore her teenage through young adult years as she interacts with people and the world around her. It represents her struggle to discover who she is and what she wants. Adrianna currently studies English at Towson University and intends on continuing to get her PhD in writing and literature. Previous publication can be found in 'Winter', an anthology of poems published by Poets Choice.