Senators debate empowering themselves to approve state schools superintendent
Sen. Jim Brochin, left, debates with Sen. Paul Pinsky, right, on schools superintendent bill.
By Leo Traub
Capital News Service
The Maryland Senate debated Thursday over an emergency bill that would give them greater influence over the Board of Education's next superintendent appointee.
The bill, which Republican senators characterized as politically motivated, would require the Democrat-controlled Senate to authorize the Maryland Board of Education's appointee for state superintendent.
The board of education is appointed by Gov. Larry Hogan, a Republican, and there is a pending vacancy in the seat for state superintendent. Some Republican senators expressed concern that the bill could be politically motivated.
Suspicious
Sen. Justin Ready, R-Carroll, said the timing of the bill is "suspicious."
Since former Superintendent Lillian Lowery resigned in September to work for an education nonprofit, the position has been held in the interim by her then-deputy Jack Smith, who will become superintendent of Montgomery County public schools this summer.
Education spending has been a point of contention between Hogan and Democrats in the legislature.
Appointments by governors and discord among board of education members in states around the country have led to short tenures for superintendents, said the bill's sponsor, Sen. Paul Pinsky, D-Prince George's. Sometimes, superintendents only stay a few years before they are let go, he said, and having legislative involvement could help extend their terms.
Legislatures in 14 other states, including Virginia and Delaware, already have similar powers of approval over superintendent appointees, Pinsky said.
Lengthens a difficult search
Giving the Senate the ability to turn away superintendents politicizes the position and could lengthen an already difficult search, said Senate Minority Leader J. B. Jennings, Baltimore and Harford counties.
"You're going to have special interest groups calling their legislators about this," said Jennings.
The process for choosing superintendents is rigorous enough, with expert interviews and assessments that narrow down the best choice from a pool of 35 to 40 candidates, and it does not need more political involvement, said Sen. James Brochin, D-Baltimore.
The State school board typically appoints superintendents in June, but giving the Senate the power of approval could put potential candidates in a limbo until the General Assembly's spring session, Jennings said.
The bill is scheduled for a preliminary vote Friday. Republicans consider it part of a package of legislation designed to put controls on the power of the governor.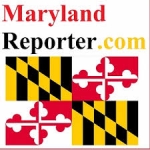 MarylandReporter.com is a daily news website produced by journalists committed to making state government as open, transparent, accountable and responsive as possible – in deed, not just in promise. We believe the people who pay for this government are entitled to have their money spent in an efficient and effective way, and that they are entitled to keep as much of their hard-earned dollars as they possibly can.