Sen Allan Kittleman counterattacks in Howard County executive race
By Len Lazarick
It was no more Mr. Nice Guy for Republican Sen. Allan Kittleman in the first formal debate for Howard County executive with Democratic County Council member Courtney Watson.
"You've been receiving a lot of trash," the usually mild-mannered Kittleman loudly charged Thursday in his opening statement before a Chamber of Commerce audience. He was waving a mailer from the Team Howard slate supporting Watson that he said "deceive and distort my record."
"I support commonsense gun laws," Kittleman said, contrary to the mailers that also contained some errors about his record. "I want to keep abortion safe, legal and rare."
Watson gave as good as she got, saying "you should be judged on your record" and defending the mailers. Kittleman's votes in opposing gun control legislation and abortion rights for all "are relevant issues to voters in Howard County," she said.
She pointed out that Republicans including Kittleman sent out negative mailers against Watson in her 2010 re-election race.
Kittleman responded that the 2010 pieces and the most recent series of four mailings about him were like "comparing Sesame Street and the House of Cards," the dark political Netflix drama.
Relationships and effectiveness
Kittleman said in his 10 years as a state senator he's been able to forge relationships that get things done and he's been able to stand up for the business community against state action. He cited his 93% lifetime rating from Maryland Business for Responsive Government.
Watson said that as a Republican in a Democrat-dominated state "I don't believe that's gotten my opponent very far…. I think I have a better chance of getting things done with Democrats in Annapolis."
"He's been in Annapolis for 10 years," Watson said. "He's been ineffective."
Kittleman pointed to his successful sponsorship of Grace's Law to ban cyber bullying as one of the ways he's been able to work with Democrats to pass legislation. "I've been very effective in Annapolis," he said.
Lack of executive experience
Moderator Paul Skalny, a Columbia lawyer, asked the two candidates to address their lack of executive experience.
Kittleman said representing businesses in a law firm as he does, "I've acted like an executive."
Watson, who has an M.B.A., said that her work in an insurance firm and as chairman of the Board of Education and the County Council have given her "very relevant experience," in management and supervising employees both in her firm and in the council.
Skalny, who came with prepared questions and took some written questions from the audience, asked how they could maintain fiscal responsibility and also retain Howard County's good schools and excellent libraries without raising taxes.
Watson said she's met three times with bond rating agencies, and said that Howard County's tax burden was one of the lowest in the region, while maintaining the great schools that bring business people to live and work in Howard County.
Kittleman noted that the county budget had gone up 25% in the past four years. He said he would introduce HoCoStat, a government accountability measure to improve efficiency in county agencies.
"I'm not talking about cutting spending," Kittleman said. "I'm not talking about hurting county employees."
Kittleman said Howard County has the highest income tax rate in the state. The county piggyback tax is at the maximum of 3.2%, but five other counties have the same rate, including Montgomery and Prince George's counties.
Business climate
Kittleman promised to improve the business climate in the county, and would not threaten businesses "if you don't do this, I'm going to punish you."
As executive, Kittleman said he would not pick winners and losers among businesses. "They're all going to be treated the same regardless of whether they've given a campaign contribution or not."
Watson was puzzled by complaints about Howard County's business climate. When she hears from businesses, they "almost universally say Howard County has one of the best business environments in the state." Serving on the council, she rarely gets a phone about problems with licensing and inspections, despite doing 18,000 a year.
Given the opportunity to ask each other a question, which they submitted in advance, Kittleman asked her about a Progressive Maryland questionnaire in which she promised to support greater unionization as county executive.
Watson said she was only talking about public employees, but Kittleman said it indicated much broader support of unionization.
Watson lobbed him a softball question about which baseball team he supported, the Orioles or the Nationals. Kittleman chose the Orioles, a team he had rooted for since childhood.
Both candidates praised the downtown Columbia plan, and said it was key to Howard County economic future.
Freedom for everyone
In closing, Kittleman told the business folks, "You know me, you know who I am.
"I want to be a servant leader," said Kittleman. "I want freedom for everybody. I want freedom in the boardroom and in the bedroom."
Watson noted that 12,000 new jobs had been created in Howard County in recent years, leading the state, and it had attracted $1.4 billion in commercial investment.
She said she had "the unique combination of experience" to lead the county in the future.
In an interview after the debate, Skalny said, "I think we addressed the right issues."
He also thought the Howard County Chamber might be a little different than other chambers with a focus beyond just typical business issues since most of the business people also live there with their families, who benefit from all the services the county provides.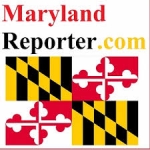 MarylandReporter.com is a daily news website produced by journalists committed to making state government as open, transparent, accountable and responsive as possible – in deed, not just in promise. We believe the people who pay for this government are entitled to have their money spent in an efficient and effective way, and that they are entitled to keep as much of their hard-earned dollars as they possibly can.