IMPORTANT SPECTATOR INFORMATION PRIOR TO ATTENDING
THE 2018 QUICKEN LOANS NATIONAL AT TPC POTOMAC
POTOMAC, MD – Prior to heading to TPC Potomac for the 2018 Quicken Loans National (June 27 – July 1), stay up to date on important spectator information to make your experience more enjoyable. For the latest information on parking, gate times, ticket offers and fan information, please check QLNational.com for regular updates. Fans can also follow the Quicken Loans National on Twitter, Facebook and Instagram at @QLNational.
Parking & Transportation
General spectator parking for the tournament will be at the Rock Springs Parking Lot, located at 6720 Rockledge Drive in Bethesda, MD 20817. General parking is $20 (cash only) per day and can be purchased when parking at the Rock Springs Parking Lot. Complimentary shuttles will be offered from the Rock Springs Parking Lot to the tournament's Main Entrance at TPC Potomac. The lot will also have designated parking for those with disabled parking placards/plates. The Rock Springs Parking Lot opens at scheduled gate hours during tournament week. For more information on parking, visit QLNational.com/parking.
A limited number of on-site parking passes remain available for purchase in advance of the tournament. On-site parking must be purchased online prior to June 26th. On-site parking allows fans to skip the shuttle ride and walk directly into the tournament's VIP Entrance. For more information on on-site parking, visit QLNational.com/parking. No on-site parking can be purchased at TPC Potomac during tournament week.
Uber & Rideshare drop-off/pick-up
When getting a ride from family or friends or taking Uber, taxi, and limos, all rideshare users must use the designated tournament rideshare lot for drop-off and pick-up. Use the address 10051 Oaklyn Drive, Potomac, MD 20854 when requesting a ride to the tournament; there is no drop-off or pick-up location at the main entrance of TPC Potomac. A walking path will direct fans from the rideshare drop-off to the tournament's Main Entrance.
Prohibited Items, Bag Policy & Mobile Device Policy
Per PGA TOUR policy, all guests will be subject to inspection prior to entering the tournament. No bags larger than 6" x 6" x 6" will be allowed into the tournament. To avoid delays entering the tournament, guests are advised to familiarize themselves with the prohibited items list and leave any items not permitted in their vehicles or at home. For a detailed list of what is permitted, as well as the tournament bag and mobile device policies, please visit QLNational.com/spectator.
Will Call, Box Office, Gate Times & Schedule
Thursday, June 28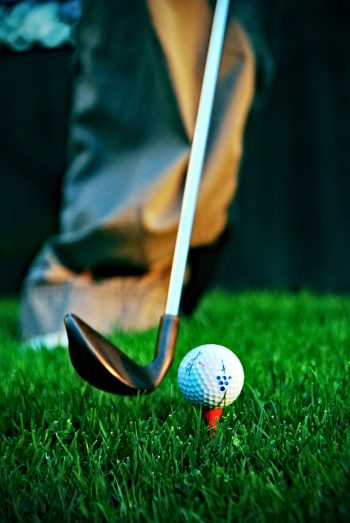 Round 1
Gates open: 7 a.m.
First tee time: approx. 7:15 a.m.
Friday, June 29
Round 2
Gates open: 7 a.m.
First tee time: approx. 7:15 a.m.
Saturday, June 30
Round 3
Gates open: 7:30 a.m.
First tee time: approx. 8 a.m.
Sunday, July 1
Final Round
Gates open: 7:30 a.m.
First tee time: approx. 8:30 a.m.
The tournament Will Call and Box Office will open at regularly scheduled gate times Wednesday, June 27 – Sunday, July 1. Complimentary tickets for youth ages 15 and younger (when accompanied by a ticketed adult) and active duty, reserve and retired military and National Guard members are available for pick up at the Box Office along with discounted tickets for students and veterans. Adult tickets remain available for purchase online at QLNational.com/tickets through July 1. It is recommended to purchase your tickets in advance online to save time and money using digital tickets.
The Quicken Loans National invites 120 of the top players on the PGA TOUR to compete for their share of a $7.1 million purse. The Quicken Loans National is operated by TGR Live and raises funds and awareness for the TGR Foundation while paying tribute to our armed forces.
About TGR Live, A Tiger Woods Venture
For more than 20 years, TGR Live has exclusively organized and managed fundraising events supporting the TGR Foundation. It focuses solely on creating amazing experiences for the foundation's clients at world-class events. TGR Live provides a variety of services including hospitality management, public relations and marketing, tournament operations, and sponsor sales at three PGA TOUR events and two signature events which benefit the foundation. While many TGR Live events are televised, TGR Live does not provide TV or video production. For more information, visit TGRLive.com or follow us on Facebook, Twitter and Instagram @TGRLiveEvents.
About TGR Foundation, A Tiger Woods Charity
For over 20 years, TGR Foundation has been unwavering advocates for the transformative power of education. We have a universal vision: giving students in need the right resources for lifelong success in school, their communities and the working world. We are pioneers in positive youth development, encouraging self-advocacy skills in young people. We foster a growth mindset, instilling in students the power to persevere and define their own path. Through our award-winning STEM curricula, college-access programs, digital platforms and educator professional development, TGR Foundation offers underserved students the tools and support needed to thrive in school and beyond. For more information, visit TGRFoundation.org or follow us on Facebook, Twitter and Instagram.
About Quicken Loans
Detroit-based Quicken Loans Inc. is the nation's largest home mortgage lender. The company closed more than $400 billion of mortgage volume across all 50 states from 2013 through 2017. Quicken Loans moved its headquarters to downtown Detroit in 2010. Today, Quicken Loans and its Family of Companies employ more than 17,000 full-time team members in Detroit's urban core. The company generates loan production from web centers located in Detroit, Cleveland and Phoenix. Quicken Loans also operates a centralized loan processing facility in Detroit, as well as its San Diego-based One Reverse Mortgage unit. Quicken Loans ranked highest in the country for customer satisfaction for primary mortgage origination by J.D. Power for the past eight consecutive years, 2010 – 2017, and also ranked highest in the country for customer satisfaction among all mortgage servicers the past four consecutive years, 2014 – 2017.
Quicken Loans was once again named to FORTUNE magazine's "100 Best Companies to Work For" list in 2018 and has been included in the magazine's top 1/3rd of companies named to the list for the past 15 consecutive years. The company was also named the #1 place to work in technology in 2017 by Computerworld magazine's "100 Best Places to Work in IT," a recognition it has received 8 times in the past 12 years. In addition, Essence Magazine named Quicken Loans "#1 Place to Work in the Country for African Americans."