Over 90,000 voted early, surpassing tallies from past elections
With two more days left to go, over 90,000 people have voted early for next Tuesday's primary, surpassing the numbers who cast their ballots early in the 2010 and 2012 primaries.
The legislature added two more days to the early voting period this year. Typically the last day of early voting has produced a spike in balloting. This year's early voting will last eight days, until Thursday at 8 p.m. In previous years, it has only lasted six days.
As of 8 p.m. Tuesday, 90,223 people had voted. This included 67,043 Democrats (74% of those voting so far) and 21,811 Republicans (24%), with only 1,369 unaffiliated and minor party members voting (1.5%).
Of those eligible to vote in the primary, Democrats make up 60% and Republicans comprise 28%. The unaffiliated and other party members can only vote in counties electing school board members in nonpartisan races.
So far, only 3.27% of 2 million eligible Democrats have voted, and only 2.3% of 950,000 eligible Republicans.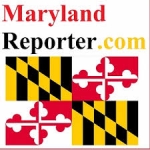 MarylandReporter.com is a daily news website produced by journalists committed to making state government as open, transparent, accountable and responsive as possible – in deed, not just in promise. We believe the people who pay for this government are entitled to have their money spent in an efficient and effective way, and that they are entitled to keep as much of their hard-earned dollars as they possibly can.