'Mergers are imperative to speed-up growth,' says NXTFactor CEO David Zhao
An experienced entrepreneur is continuously in search of new, efficient, and meaningful routes to achieving growth. Under the right circumstances, a strategic merger and acquisition can help achieve exponential growth. David Zhao is a seasoned serial entrepreneur and investor, who played a vital role in the alliance between NXT Factor and Universal Processing.
Strategic mergers and acquisitions can help expedite the growth process. Growth itself can be multifaceted. From expanding the client base and revenue streams, to pooling of resources and saving cost, a well-planned merger can prove to be beneficial to both entities. The new organization can enjoy a larger market share, reduced competition, create new sales opportunities via products that complement each other.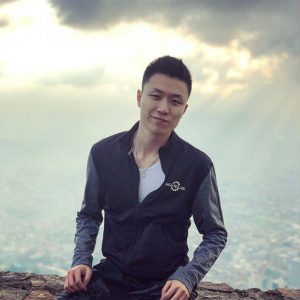 David Zhao elaborated further, "M&A is an excellent tool to help both parties grow faster. Rather than waiting for sales initiatives and strategies to bear fruit, it is often more beneficial to join hands and explore new opportunities together."
There is a lot more to merger apart from revenue and profits. It enables the utilization of human resources effectively, allowing an exchange of knowledge, expertise, contacts, and know-how. Each company possesses a forte and caters to its niche effectively. In some situations, it proves to be more cost-effective to acquire specific capabilities via a merger, rather than investing in cultivating the infrastructure to dispense that service on your own.
David Zhao is a renowned investor, serial entrepreneur, and the Managing Partner of the NXT Group. The NXT conglomerate includes various subsidiary companies. Zhao has spent most of his time expanding NXT Factor, a full-service digital marketing agency based out of New York. Having worked with thousands of clients over the years, it generated $100MM in annual revenue for its clients in 2019.
The recent merger between Zhao's NXT Factor and Universal Processing is an excellent example of a well thought out strategic acquisition. Universal Processing is a veteran in the field of payment processing technology, with more than 14 years of experience behind it. It manages a $2B portfolio of annual transactions through its merchant partners. David Zhao added, "I am excited to explore new avenues of growth and expansion through this merger. It will enable us to take things to the next level and help create a more valuable proposition for our clients."
Zhao firmly believes that working together is always a step in the right direction. This principle can be applied at several levels to achieve promising results. With the simple notion of teamwork at its foundation, David believes that we can achieve greatness if we learn to work together. Zhao elaborated further, "We will be able to consolidate our strengths and resolve our weaknesses. Where others see barriers, I see great potential."