Maryland Transit Administration running out of control
By Charlie Hayward
CharlieHayward@MarylandReporter.com
Since 2005, the Maryland Transit Administration, or MTA, has fallen short of the goal to bring in 35 cents in fares for every dollar spent. While state law mandates the goal and tasks the MTA to control costs while keeping fares low, the Office of Legislative Audits just reported a litany of cost-containment controls the transit agency failed to exercise, such as:
      Assuring disability ridership is limited to eligible customers with qualifying disabilities.
      Aggressively pursuing opportunities to avoid liability for state fuel taxes.
      Reviewing large changes to contracts to protect against excessive contractor profits.
      Maintaining internal controls to assure contractors are not overpaid.
      Enforcing procurement policies.
      Controlling cash receipts during each step in its chain of custody.
      Exercising tight control over sensitive equipment to guard against loss or theft (this is the only repeat finding from the last audit, completed in 2012)
This is the second negative audit in recent weeks for the MTA, with a February audit calling for criminal investigation into an employee who subcontracted $200,000 in state work to the employee's spouse's firm.
Transportation Secretary Peter Rahn said the audit demonstrates the need for more control measures to ensure accountability for taxpayer funds.
"I can assure you that the issues raised in this audit are taken seriously by MDOT," Rahn stated in a letter responding to the audit. "Upon learning of the audit findings and recommendations, MTA worked to develop detailed corrective actions and strengthened existing procedures."
The agency agreed with all the findings and recommendations.
Weak controls over "paratransit" services
MTA's paratransit service, a taxi service for people with disabilities, serves about 25,000 people.
The federally mandated service is designed strictly for those persons who are certified disabled, pay a small fee, and present proper ID. IDs are issued based on a two-step process of doctor certification and in-person interviews. Without proper controls, MTA could give ridership benefits to ineligible people.
Auditors reported that verification procedures were designed in a way that would have no chance to review many of the riders claiming disability and certified to use the service.
Auditors also reported the transit agency made $10 million of duplicate payments since February 2013, for fuel to three transportation contractors due to an error in its calculations for paying invoices. As of November 2014, MTA had not recovered $8.8 million.
Questionable fuel tax payments
For six or more years, MTA has reimbursed contractors for their Maryland excise taxes on gasoline and diesel, approximately $500,000 in 2012 alone. Auditors reported that MTA should not be paying taxes on gas for its vehicles in the paratransit program.
But because of a conflict in the law exempting the transit agency from state tax—an exemption either unknown to or not adequately pursued by MTA's counsel—it must be resolved with the comptroller.  MTA said it would obtain a formal legal opinion from the Office of Attorney General.
Large construction change orders not reviewed
The transit agency didn't verify whether a $24 million contract change order was reasonable before approving it, contrary to its own policy that requires cost analysis.
Auditors also reported MTA paid $362,000 to contractors to move heavy equipment to the work site, even though the payment was not authorized in the contract. Auditors also reported MTA paid for rolling-stock parts and facility improvements without verifying contractor billings.
Hundreds of millions of labor billings not checked
Four engineering firms are furnishing services for the Red and Purple lines, charging $302 million to MTA through September 2014; $233 million of which was labor and overhead. MTA did not assure itself the firms' labor billings matched salaries paid to employees charging hours to the various tasks. Thus, MTA put itself at risk of overpaying due to errors or irregularities.
Variety of weak procurement practices
Auditors reported a variety of control weaknesses involving procurements:
      Sole-source awards lacked justification or didn't qualify because multiple contractors could have performed the work.
      MTA didn't timestamp receipt of bids. Without documentation on when bids were received, it's possible bids could be submitted after deadlines based on illicitly-obtained inside information from the bids submitted on time.
      MTA didn't publish award information for 135 of 153 procurements on eMaryland Marketplace. This information should have been published within 30 days of the awards to inform unsuccessful bidders about winning bidders' prices.
Cash controls not exercised
Much of MTA's revenues are in cash—requiring the tightest internal control along each step within the chain of custody, beginning with several hundred widely dispersed cash boxes, through transfer to the money room and ultimately deposits to the bank. Without tight control, money "disappears" without any audit trail to track it.
During fiscal year 2013, collections processed through the money room and deposited totaled approximately $48 million, including $33 million from 19 bus operations and $15 million from ticket vending machines. Additionally, MTA collected credit card receipts totaling about $7.2 million through ticket vending machines
However, auditors reported MTA was not using all the appropriate reports to verify that all recorded collections were subsequently deposited. It also did not limit and control keys to the "money room," and found cash totaling $625,000 during 2013 that was out of balance between internal reporting and bank deposits.
MTA has responded that it started using those reports to check collections, as of November 2014. MTA is also beginning a twice yearly review of key access to the money room, and will retain those records for audits.
Billions of equipment, but sensitive items not controlled (Repeat finding)
MTA did not accurately maintain adequate internal control over $1.4 billion of equipment, some of which was vulnerable to employee theft.
Auditors reported the transit agency didn't conduct a physical inventory of sensitive equipment items since December 2010. Moreover, when auditors tried to compare equipment purchases per MTA's books against equipment physically in the transit agency's possession, it found approximately 15% missing. MTA completed an inventory in June 2013 and stated it will continue to do inventories annually. Additionally, MTA is investigating the missing equipment items and plan to take corrective action by April 30.
Auditors also reported the transit agency did not enter newly bought property items into its records based on reliable sources. Instead of using purchase records, MTA relied on employees to report purchases.
MTA has vowed to strengthen inventory control procedures and conduct training as well as a quarterly review updating the accountable officers list.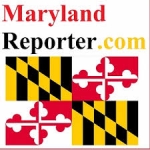 MarylandReporter.com is a daily news website produced by journalists committed to making state government as open, transparent, accountable and responsive as possible – in deed, not just in promise. We believe the people who pay for this government are entitled to have their money spent in an efficient and effective way, and that they are entitled to keep as much of their hard-earned dollars as they possibly can.