Maryland Midterm Election Results
HOGAN SURFS TO VICTORY: Gov. Larry Hogan won reelection Tuesday, defying a strong anti-Trump backlash to become the second Republican executive in state history to earn a second term, Post staff is reporting. The governor's promises to roll back taxes and work with Democrats, coupled with his high approval ratings, lifted him to victory over Democratic challenger and political newcomer Ben Jealous.
Hogan won 21 of Maryland's 24 jurisdictions. Statewide, he defeated Jealous by double digits, just as he had led in independent public opinion polls for a year. "Tonight in this deep blue state, in this blue year, with a blue wave, it turns out I can surf," he said.
It's not clear how he would fare on real waves in the Chesapeake Bay, but Hogan rode his "purple surfboard" to victory on Tuesday, becoming the first Republican governor since the 1950s to win a second term, writes Danielle Gaines for Maryland Matters.
Hogan praised Democratic Party nominee Ben Jealous, saying his opponent ran a spirited campaign and had the incumbent's respect, writes Bryan Sears for the Daily Record. He said his victory is representative of the state's "middle temperament" politically and runs counter to the national ire driven by national politics and that his victory sends a "message to Washington that they will hear all across the country."
Holden Wilen of the Baltimore Business Journal writes that throughout the campaign Jealous tried to tie Hogan to Trump. He accused the the governor of not standing up for Maryland values against Trump's divisive rhetoric. Jealous and Democratic Party leaders also called out Hogan for killing the Red Line transit project in Baltimore and not fully funding Maryland's education system.
NO COATTAILS: Republican Gov. Larry Hogan may have surfed a blue wave to a second term on his "purple surfboard," but Republicans seeking the top office in counties around the state — including two incumbents — didn't fair as well. Republican incumbents in Anne Arundel and Howard counties lost their bids for re-election despite Hogan carrying both counties, reports Bryan Sears for the Daily Record.
EDUCATION 'LOCKBOX' WINS:  Voters gave their backing Tuesday to a pair of amendments to Maryland's constitution. One requires casino revenues to be added to school budgets and the other opens the way for people to sign up to vote on Election Day. There was strong support for both measures.
PROBLEMS AT THE POLLS: There were still lines of voters waiting their turn in Prince George's and Montgomery counties when news outlets began to call the gubernatorial race for Gov. Larry Hogan (R) at 9:07 p.m. Tuesday. Polling places in Accokeek and Upper Marlboro had run out of paper ballots, state Democratic officials said, and voters were in line for hours waiting for replacement ballots and a chance to vote, Marissa Lang and Ovetta Wiggins of the Post write.
At the Beth Am Synagogue in Baltimore's Reservoir Hill, the line to vote Tuesday morning snaked out the door, a particular hardship given the pounding rain, and forcing some voters to leave before voting, Fern Shen of Baltimore Brew reports. "People I know gave up and left," said one voter. "People have to get to work. This is terrible!" Voters, some of whom left in disgust, told The Brew the polling place, which serves precincts 8 and 9, opened late and that problem caused an immediate delay.
FROSH WINS: Maryland Attorney General Brian Frosh, a Democrat who has emerged as one of the Trump administration's chief antagonists, secured an easy victory over a Republican challenger who questioned his record of fighting violent crime across Maryland. The mild-mannered Frosh, 72, held a wide lead over Republican challenger Craig Wolf, a 56-year-old former prosecutor and liquor industry lobbyist. Wolf said shortly after 11 p.m. that he had conceded the race.
STATE HOUSE RACES
STATE HOUSE WRAP: Democrats made significant gains in the House of Delegates Tuesday night, bringing the number of seats they'll hold in the next legislative term to at least 96. But their candidates are ahead in two other districts, pending the count of absentee and provisional ballots. So they could wind up with 98 seats compared to 43 for the GOP — which would be a net gain of seven seats, writes Josh Kurtz in Maryland Matters.
DRIVE FOR FIVE SPUTTERS: Maryland's Republican Party failed to achieve its ambitious goals for gains in the General Assembly as Gov. Larry Hogan's coattails turned out to be remarkably short, in spite of his re-election victory.
DISTRICT 1 INCUMBENTS WIN: All four members of the District 1 delegation won re-election Tuesday, according to complete but unofficial results, the Cumberland Times News reports. In District 1B, Republican incumbent Jason Buckel won 63% of the vote to defeat Democratic challenger Penny Walker and earn a second term. In District 1A, Republican incumbent Wendell Beitzel earned nearly 79% of the vote to beat Democratic challenger Michael Dreisbach. District 1C Republican Del. Mike McKay also easily earned a second term, receiving 83% of the vote. District 1 Sen. George Edwards ran unopposed.
YOUNG, HOUGH HOLD SEATS: Incumbent Sen. Ron Young, D-District 3, hung onto his seat and was elected for a third term on Tuesday. The District 3 seat was considered one of the most closely contested in the state and a target of the state Republican Party's "Drive for Five." The GOP, which held 14 of the 47 seats in the Senate previously, sought to add five more Republican senators, so it could break the Democratic supermajority, Samantha Hogan and Mallory Panuska report in the Frederick News-Post. Sen. Michael Hough, R, bested the Democratic "wave" in District 4 and will serve a second four-year term in the state Senate.
ALL DEMS IN MO CO DISTRICT: Montgomery County's state legislative delegation — consisting of 32 members, including one senator and three delegates from each of the county's eight districts — has been all-Democratic since 2006, when the late Republican Del. Jean Cryor of Potomac lost a bid for re-election from District 15. And the delegation is going to stay that way for at least the next four years, Louis Peck of Bethesda Beat reports.
ELFRETH, BEIDLE WIN SENATE: With all precincts reporting Tuesday night, Republican hopes to flip two Anne Arundel County districts and narrow the veto-proof Democratic majority in the Maryland state Senate evaporated, Danielle Ohl of the Annapolis Capital reports. Political newcomer Sarah Elfreth and Del. Pam Beidle, D-Linthicum, won in Districts 30 and 32. Elfreth, 30, will become the youngest state senator and one of the youngest women to ever hold office in the General Assembly.
DISTRICT 36 INCUMBENTS WIN: Incumbent Republican Steve Arentz retained his seat for District 36 House of Delegates with 14,520 votes with fellow Republican Jeff Ghrist garnering 11,706 votes and Jay Jacobs garnering 12,250 votes. Democratic challenger Crystal Woodward totaled 7,230 votes with fellow Democrats Keirien Taylor getting 4,849 votes and Michael Ian Welker receiving 4,399 votes, Kristian Jaime reports in the Easton Star Democrat.
COUNTY EXECUTIVE RACES
SURPRISE VICTORY FOR DEM PITTMAN: Democratic county executive candidate Steuart Pittman upset incumbent Republican Steve Schuh Tuesday night in a surprise victory, Chase Cook and Rachael Pacella of the Annapolis Capital report. Pittman received 51.8% of the vote. Schuh received 48.1%. The County Council flipped to a 4-3 Democratic majority. A large photo gallery tops the article.
ELRICH ROUTS FLOREEN, FICKER: Democrat Marc Elrich rode a wave of progressive voters in Montgomery County on Tuesday to become county executive, sweeping past a moderate colleague who mounted an independent campaign to challenge him, Jennifer Barrios reports for the Post.
Elrich, 69, defeated his two opponents, independent Nancy Floreen and Republican Robin Ficker, in Tuesday's general election. At 11:30 p.m., Elrich had 65% of the vote to Floreen's 19% and Ficker's 15% with 253 of 255 precincts reporting, Dan Schere of Bethesda Beat reports.
During his speech Tuesday night, Elrich sketched out a bold agenda and also joked about his "landslide" victory in the Democratic primary, which he won by 77 votes,Josh Kurtz writes for Maryland Matters. In an interview, Elrich said he felt gratified by his considerably wider margin in the general election. "I think that's a real mandate," he said, "so I feel pretty good."
BALL OUSTS KITTLEMAN: Democratic County Councilman Calvin Ball will be the first African American Howard county executive as he secured a clear victory over Republican incumbent Allan Kittleman.
OLSZEWSKI BESTS REDMER: Dundalk Democrat Johnny Olszewski Jr. will be Baltimore County's next county executive after handily defeating Republican Al Redmer Jr. in Tuesday's election, Pamela Wood of the Sun is reporting. Olszewski, 36, continues Democratic leadership of the state's third-largest county, a run of party dominance that dates to 1994. Olszewski thanked his supporters for believing in him when others wrote him off.
ALSOBROOKS TO LEAD PRINCE GEORGE'S: Prince George's County State's Attorney Angela D. Alsobrooks on Tuesday became the first woman chosen by voters to lead Maryland's second-largest county, in an election that also saw the expansion of the County Council to include two at-large members, Rachel Chason and Lyn Bui of the Post report.
GARDNER WINS RE-ELECTION: Incumbent Jan Gardner claimed victory in the race for Frederick County executive on Tuesday night, besting fellow candidates Kathy Afzali (R) and Earl Robbins (unaffiliated) with 51.1% of the vote as of 11:45 p.m. Gardner said she expected a close race because there were three candidates involved, but she was excited to be elected to a second term, Steve Bohnel of the Frederick News-Post reports.
U.S. CONGRESS
TRONE BEATS HOEBER: After two tries and more than $30 million spent out of his own pocket, businessman David Trone is headed to Capitol Hill, Louis Peck reports for Bethesda Beat.
CARDIN WINS; SIMON A DISTANT THIRD: Independent candidate Neal Simon's longshot run for the U.S. Senate came up short Tuesday. Very short. With 97% of the vote counted, Simon had received 3.8% of the vote statewide and the same percentage in Montgomery County. Incumbent Democrat Ben Cardin was re-elected by an overwhelming margin, receiving 64% of the vote statewide to Republican Tony Campbell's 31%, Steve Hull reports in Bethesda Beat.
Campbell and Simon were trying to become the first non-Democrat to be a U.S. senator in Maryland since Republican Charles McC. Mathias Jr. retired in 1987.
HARRIS BEATS COLVIN: Republican U.S. Rep. Andy Harris will remain the congressional representative for Maryland's First District, after receiving more than 60% of the vote Tuesday. Harris garnered 176,595 votes, or 60.5%, while his Democratic challenger Jesse Colvin received 109,617 total votes, or 37.6%. Jenica Martin, running as a Libertarian, received 5,420 votes, Jack Rodgers reports in the Cecil Whig.
The state's seven other incumbent U.S. House members won re-election. The delegation's only Republican, Rep. Andy Harris, defeated Democrat Jesse Colvin. Harris, 61, an anesthesiologist, is a member of the conservative House Freedom Caucus. He won his fifth term in the 1st District, which is made up of parts of the counties of Baltimore, Carroll and Harford, as well as the Eastern Shore.
WA CO BOARD ALL MALE, ALL GOP: Democratic gains nationwide didn't affect the race for Washington County Board of Commissioners as the board will remain all-Republican and all-male, according to complete but unofficial results, Julie Greene reports for the Hagerstown Herald-Mail.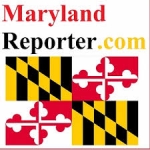 MarylandReporter.com is a daily news website produced by journalists committed to making state government as open, transparent, accountable and responsive as possible – in deed, not just in promise. We believe the people who pay for this government are entitled to have their money spent in an efficient and effective way, and that they are entitled to keep as much of their hard-earned dollars as they possibly can.