Light City festival successfully launched at Harborplace
Light City Baltimore festival opened Monday evening to a large crowd of families with little children. There were teenagers there, too, of course; and some adult couples also happily making the rounds. By any definition opening night was a huge success.
Both the Harborplace facilities were open for business with plenty of patrons checking out what they had to offer. Food, drinks, ice cream, soda and beer were all on the menus. And, there was also music and dancing for entertainment purposes. Baltimore's Finest were out in full force as well. Even some personnel from the City's Fire Department made an appearance, along with one of their fire boats. Water ferry boats were in operation; and plenty of other maritime vessels were seen moving around in the waters of the Inner Harbor. The USS Constellation was all decked out in its best colors as it stood watch confidently at the Harborplace pier.
The Light City Baltimore festival runs through April 3.  Check out their Facebook page.
Check out more of my photos on my Facebook page.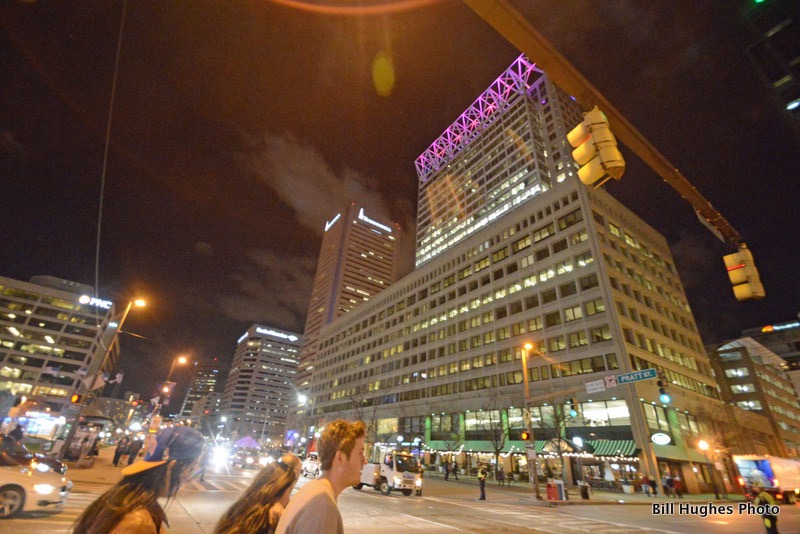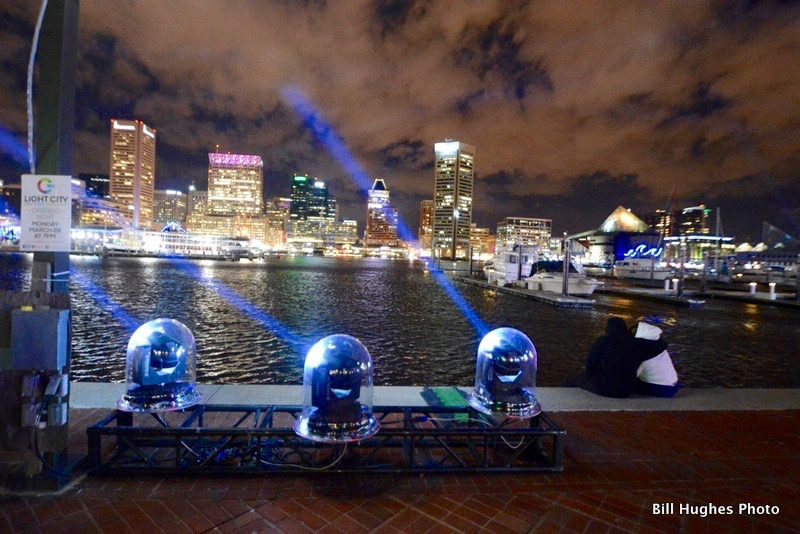 Bill Hughes is an attorney, author, actor and photographer. His latest book is "Byline Baltimore." It can be found at: https://www.amazon.com/William-Hughes/e/B00N7MGPXO/ref=dp_byline_cont_book_1