Las Vegas sex trafficker in prison for life may be released amidst police corruption probe
The Baltimore Post-Examiner has learned that notorious Las Vegas pimp, Ocean Fleming, who was convicted in August of 2012 of 23 counts including kidnapping, pandering, living from earnings of a prostitute and battery and sentenced to life imprisonment with the possibility of parole after serving five years, may be released from prison based on a re-negotiation of his charges, according to a source with knowledge of the case.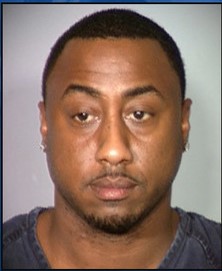 The proposed negotiation would be that Fleming would plead guilty to three counts; first-degree kidnapping—and a sentence of 5 to 15 years, two counts of assault with a deadly weapon—and a sentence of 28 to 72 months on each count, and under the deal the two accounts of assault with a deadly weapon would run concurrently.  It's unclear if the kidnapping sentence would also run concurrently.
Under the deal, sources said Fleming could be eligible for parole immediately. If the judge were to run the counts consecutively, the maximum time he could do is 21 months.
History of the Ocean Fleming case
In court records filed in 2017 and 2018 in Clark County District Court, Fleming's attorneys have alleged that current and former police detectives with the Las Vegas Metropolitan Police Department who were once part of a pimp enforcement team are corrupt.
According to court documents, Fleming's attorneys allege that former LVMPD Detective, Chris Baughman, and other detectives were involved in a criminal conspiracy with Jamal Rashid, known as "Mally Mall" a millionaire music producer and suspected Vegas prostitution kingpin.  The detectives allegedly received monthly cash payments from Rashid and in return, the police targeted rival pimps on behalf of Rashid to eliminate his competition.
Fleming in court filings has alleged that LVMPD Detective Chris Baughman and Al Beas were both having sex with Jessica Gruda, the primary witness against him and that Baughman, the lead detective in his prosecution was also believed to have been having a romantic/sexual relationship with the lead prosecutor, Assistant Clark County District Attorney, Elizabeth Mercer (and Baughman's current wife) during his prosecution and trial in 2012. He alleges that Baughman was also having a romantic/sexual relationship at the time with his supervisor, Lt. Karen Hughes, now retired from the LVMPD.
The LVMPD subject of an FBI federal corruption probe
In 2014 the FBI's Public Integrity Section that investigates public corruption raided Jamal Rashid's home in Las Vegas.  The FBI did not invite the LVMPD to go along on the raid.  The FBI has not confirmed that a federal corruption investigation has been ongoing, however in April 2017 local KLAS-TV reporter George Knapp reported that Clark County Sheriff Joe Lombardo who runs the LVMPD, confirmed that the department was cooperating with a federal investigation into one or more vice detectives.
Lombardo prior to becoming sheriff once commanded the departments vice squad as a captain and then deputy chief.
Attorneys for the LVMPD during court proceedings in 2017 opposed turning over the department's internal files to the court relating to several detectives who were once part of the pimp investigating team.  Attorneys for Fleming wanted the internal files of Detective Chris Baughman and Lt. Karen Hughes, both of whom no longer work for the LVMPD and the files on Detective Warren Gray and Detective Al Beas, who were once placed on a multi-week suspension and reassigned out of vice.
LVMPD attorneys fought to not have any of the officers testify in District Court, even those no longer employed by the department and LVMPD attorney, Jackie Nichols admitted in court in October 2017 that Baughman's testimony in court would implicate other officers.
Why Sheriff Lombardo wouldn't want to know if other police officers on the LVMPD would be implicated in corruption is mind-boggling.
None of the former or current police officers accused of corruption by Fleming's attorneys have been charged with a crime as of this date.
Las Vegas judge spoke about police corruption now fears for her safety
On April 13,8 News Now I-Teamaired an interview with Las Vegas Judge Melanie Andress-Tobiasson.  During the interview, Tobiasson recalled her efforts starting in 2015 to keep her daughter away from the clutches of Shane Valentine, a violent felon, and known pimp.  Tobiasson stated she started to collect information about an after-hours establishment in Chinatown that her daughter was working at.  She stated that she believed Valentine and his associates were recruiting girls like her daughter including children of judges and cops, to sell sex.  She stated she reached out to LVMPD vice detectives but could not get any help.  She then realized that if the vice cops would have investigated her tips, they would have been investigating the criminals the police were working with.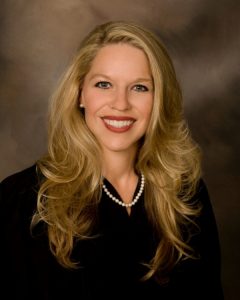 Tobiasson also had concerns about recent plea deals for sex traffickers that were handed out by the Clark County District Attorney's Office according to the I-Team report.
During the interview, Tobiasson stated, "It's unfortunate because it's a very small percentage of the people in the DA's office and at Metro but it makes the whole entire system look corrupt."
She said that she is concerned for her safety. "The problem is I don't think we're in danger from the pimps anymore.  I'm more afraid of the vice detectives and those who are trying to cover this up.  That's what I'm afraid of now," Tobiasson said during the interview.
Unsolved double murder
Shane Valentine is a known pimp with charges dating back to 2013.  Valentine plea-bargained a deal with the Clark County District Attorney's Office that combined multiple criminal convictions into lesser charges which he is currently serving time in prison for.
According to police, Valentine became a person of interest in a double murder that occurred in Las Vegas in October 2016.
Sydney Land, 21 and Nehemiah Kauffman, 20 were found brutally murdered inside their apartment.  LVMPD homicide unit Lt. Dan McGrath said at the time that one of Kauffman's associates, Shane Valentine, had made threats against Kauffman and shot into Kauffman's mother's house.  That case is still unsolved.
According to one source who spoke to the Baltimore Post-Examiner, Shane Valentine was allegedly an associate of Jamal "Mally Mall" Rashid and Kauffman was an aspiring pimp who was taking prostitutes away from Valentine.    
Special Prosecutor was appointed to handle Fleming's appeal
Because of the conflict of interest with the Clark County District Attorney's Office relating to the accusations that Assistant District Attorney, Elizabeth Mercer, had been romantically involved with former Detective Chris Baughman, her chief witness during the Ocean Fleming trial, and whom she is currently married to, a special prosecutor was appointed to handle Fleming's appeal.
That job was given to Las Vegas Attorney, Adam Gill. According to Clark County court records, Adam L. Gill was the lead attorney who represented Shane Valentine in 2016.  Valentine was allegedly an associate of Jamal "Mally Mall" Rashid, who was a competitor of Ocean Fleming's in the lucrative Las Vegas prostitution/escort industry.
Was Judge Andress-Tobiasson targeted for retaliation after television interview?
The Baltimore Post-Examiner has learned that on April 17 just four days after Judge Andress-Tobiasson's interview aired on television, Clark County District Attorney Steve Wolfson, along with Assistant District Attorney's Robert Daskas, Christopher Lalli, and Capt. James Larochelle of the LVMPD had a meeting with Chief Judge Joseph Bonaventure of the Las Vegas Justice Court. Sheriff Joe Lombardo also was at that meeting.
The purpose of the meeting was to have Judge Tobiasson removed from the criminal calendar and re-assigned to civil cases, alleging that she was biased towards the LVMPD.  The Baltimore Post-Examiner was told that Bonaventure did not reassign Tobiasson.
Capt. James Larochelle was the police officer who went missing on Dec. 21, 2017 and was the subject of a search by the LVMPD. He was later located safe but the LVMPD didn't provide any additional details.  He is now assigned to the Office of the Sheriff.
The Baltimore Post-Examiner was also told that Judge Andress-Tobiasson's name was added to a witness list on April 30 by Fleming's attorney, Janeice Marshall.   Apparently, Marshall wants to know more about what Tobiasson knows about police corruption by examining her under oath in court.
Just to note that during Tobiasson's television interview she did not say that the entire system was corrupt, what she said was, "It's unfortunate because it's a very small percentage of the people in the DA's office and at Metro but it makes the whole entire system look corrupt."
Judge Melanie Andress-Tobiasson is married to a retired LVMPD police officer.
Las Vegas sex trafficking
In 2013, Nevada passed Assembly Bill 67, which uses the federal definition of sex trafficking and increases penalties by one level.
Although illegal in Clark County 90 percent of prostitution in Nevada occurs in Las Vegas.
In 2009 Las Vegas was identified by the FBI as one of 14 cities in the U.S. with high rates of child prostitution.  The U.S. Justice Department has also named Las Vegas among the 17 most likely destinations for human trafficking and Las Vegas is a major hub for child sex trafficking.
It wouldn't be the first time in law enforcement history that sex and money have led to police corruption.  With the national spotlight on sex trafficking, it appears that further inquiry is needed into the Clark County District Attorney's Office disposition of criminal charges against sex traffickers, AKA pimps.
Question: What's worse than a pimp?
Answer: A criminal who wears a badge.

Doug authored over 135 articles on the October 1, 2017 Las Vegas Massacre, more than any other single journalist in the country. He investigates stories on corruption, law enforcement and crime. Doug is a US Army Military Police Veteran, former police officer, deputy sheriff and criminal investigator. Doug spent 20 years in the hotel/casino industry as an investigator and then as Director of Security and Surveillance. He also spent a short time with the US Dept. of Homeland Security, Transportation Security Administration. In 1986 Doug was awarded Criminal Investigator of the Year by the Loudoun County Sheriff's Office in Virginia for his undercover work in narcotics enforcement. In 1992 and 1993 Doug testified in court that a sheriff's office official and the county prosecutor withheld exculpatory evidence during the 1988 trial of a man accused of the attempted murder of his wife. Doug's testimony led to a judge's decision to order the release of the man from prison in 1992 and awarded him a new trial, in which he was later acquitted. As a result of Doug breaking the police "blue wall of silence," he was fired by the county sheriff. His story was featured on Inside Edition, Current Affair and CBS News' "Street Stories with Ed Bradley". In 1992 after losing his job, at the request of the Federal Bureau of Investigation, Doug infiltrated a group of men who were plotting the kidnapping of a Dupont fortune heir and his wife. Doug has been a guest on national television and radio programs speaking on the stories he now writes as an investigative journalist.