KiannaJay Provides Revolutionary Skincare Services To Those in Need  
There are a lot of people who have been calling for changes in the world of beauty for a long time. Traditionally, the beauty industry has been seen as a place where people can purchase products, clothing, and services that help them improve their looks and overall self-esteem. On the other hand, there is some evidence that is showing that the standards that are being promoted by the beauty industry are unrealistic. In some situations, this can even be harmful, particularly for young girls who believe they are never going to be attractive. This is where KiannaJay is stepping in to make some changes. She has already enjoyed a significant amount of success and some people are calling her the future of the beauty industry. It will be exciting to see the impact that KiannaJay has on this field overall.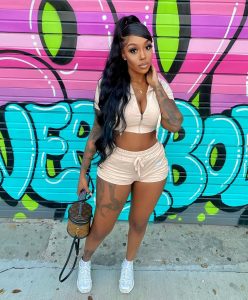 KiannaJay actually got started in this world through entertainment first. She has made appearances on MTV in addition to releasing a single with Nique. Furthermore, she has actually enjoyed a significant amount of success as a content creator, with a YouTube channel that has numerous followers. On her YouTube channel, she shares numerous tips with her fans, allowing them to see what they can do to improve their self-confidence, self-esteem, and overall quality of life.
Where KiannaJay has truly made her mark as to her small business, called Klook Kosmetics. Eventually, she simply got tired of seeing the unrealistic standards that numerous young girls were being held to. As a result, she decided to do something about it. She started a small business in an effort to change the conversation surrounding beauty. She understands that there is tremendous diversity in the world and this diversity is what makes the world wonderful. She wants everyone to be able to look and feel beautiful, regardless of their skin tone or color. This is why she has produced a massive variety of skincare products that are tailored to meet the needs of people of all backgrounds. Through her business, she is looking to change the conversation surrounding beauty, trying to change this industry for the better.
Right now, KiannaJay has already garnered a significant amount of attention due to her unique approach to beauty products. She is providing assistance to those in need. Even though she is still young, her potential is unlimited. There are some who are even claiming that she is going to be the future of the beauty industry before too long thanks to her ability to market to everyone. It will be exciting to see what happens next for KiannaJay and her small business. The sky is the limit for her.
Stephen Holm is a professional business consultant who has experience starting and building a business from the ground up. He started off with a strong, foundational education that he obtained by learning from some of the top minds in the industry. He was able to build a successful company that became a leader in the industry before selling it and exploring new opportunities. He has also served as a management consultant, using his diverse experience and strong educational background to help his clients identify new opportunities for revenue growth and expansion. In this manner, he has taken numerous companies from the ground up, helping them reach their full potential.